For Family and Friends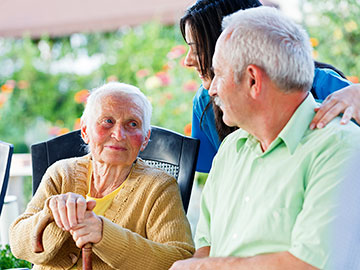 If you are helping your family member or friend through cancer treatment, you are a caregiver. This may mean helping with daily activities such as going to the doctor or making meals. It could also mean coordinating services and care. Or it may be giving emotional and spiritual support.
Adjusting to Being a Caregiver
Information to help caregivers cope while caring for a loved one with cancer during and after treatment.
Caring for Yourself
Information and tips for caregivers to care for their own needs, hopes, and desires, in order to carry on and be a better caregiver.
Long Distance Caregiving
Information to help long distance caregivers cope and help their loved one with cancer.
After Treatment
Discusses the transition for cancer patients and caregivers after treatment and ways to cope.
For Teens
Information to help children and teens cope when a family member has cancer.
If you are a teen, and your parent or sibling has cancer, it's normal to feel a range of emotions. It may be hard to share your feelings, but talking with your friends and family can help. For more information on what to expect, how to find support, and ways to cope, see the section for teens.