CGH Celebrates World Cancer Day 2015
January 30, 2015, by Catherine Hidalgo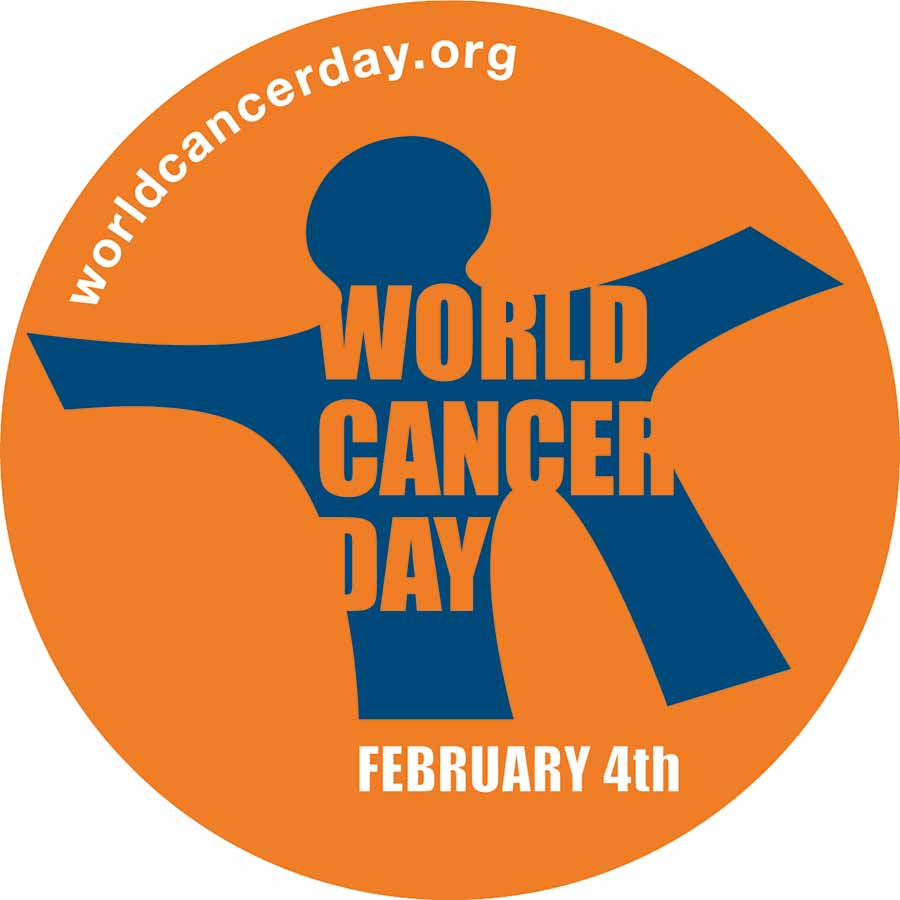 'Not beyond us' is the theme for World Cancer Day 2015, which recognizes the power of community and seeks to raise awareness that together much can be done to reduce the global cancer burden. In commemoration of World Cancer Day, the Center for Global Health (CGH) has planned a number of activities, including a round table discussion on cancer control tools in low- and middle-income countries and two webinars with an international perspective–one on cancer control plans and another on breast cancer screening.
CGH partnered with the Center for Strategic and International Studies to host Tools against Cancer in Developing Societies, a round table discussion on the research, development, and delivery of tools that can be used effectively and affordably to prevent and treat cancer in low- and middle-income countries. The event will bring together leading minds in global cancer research, including Dr. Harold Varmus, Director of the National Cancer Institute; Ambassador Sally Cowal, Senior Vice President of Global Health at the American Cancer Society; and Mr. Thomas Bollyky, Senior Fellow for Global Health, Economics, and Development at The Council on Foreign Relations. The session will be moderated by Dr. J. Stephen Morrison, Senior Vice President and Director of the CSIS Global Health Policy Center, and will be broadcasted via videocast on February 4th from 10:00 a.m. to 11:00 a.m. EST.
CGH also invites you to watch its World Cancer Day 2015 Webinar: The Role of National Cancer Control Plans in the Global Fight against Cancer, featured on NCI's Division of Cancer Control and Population Sciences Research to Reality. The webinar takes a look at the International Cancer Control Partnership (ICCP) and its mission to aid in the development, implementation, and evaluation of high-quality national cancer control plans. The video also introduces the ICCP Portal as an online one-stop shop for cancer planners and policymakers. Presented by Dr. Lisa Stevens, CGH Deputy Director for Planning and Operations, the webinar celebrates the theme of World Cancer Day by highlighting how national cancer control plans are the key to translating global non-communicable disease commitments into national action.
CGH will contribute to Breast Cancer Screening and Early Detection: A Webinar to Commemorate World Cancer Day, presented by the Pan American Health Organization (PAHO), regional office for the Americas of the World Health Organization. The webinar will bring together international experts in the field of global breast cancer control to discuss various evidence-based tools to screen and detect for breast cancer at earlier stages, and approaches to mobilize civil society and raise awareness. Speakers include Dr. Ben Anderson, Professor of Surgery and Global Health Medicine at the University of Washington in Seattle and co-chair of the Global Breast Cancer Alliance* (GBCA); Dr. Felicia Knaul, Director of the Harvard Global Equity Initiative and co-chair of GBCA; Dr. Larry Carroll, Bahamas Breast Cancer Initiative; and Dr. Maira Caleffi, Director of the Brazilian Federation of Philanthropic Institutions for Breast Health and Support (FEMEMA). Facilitated by Silvana Luciani, PAHO's cancer lead, the webinar will be held at the PAHO Headquarters in Washington, D.C., and broadcasted via the Web on February 3rd from 9:30 a.m. to 1:00 p.m. EST. Register online to join.
World Cancer Day 2015 brings an opportunity to raise awareness about the global reach of cancer, and what we can do as a community to combat its effects. It is through these types of partnerships that CGH is able to strengthen its efforts in promoting cancer control and prevention and cancer research worldwide. Additional information for each of CGH's World Cancer Day activities can be found on the Events page. We hope you are able to join us in celebrating World Cancer Day 2015. Together, cancer is Not Beyond Us.
*The Global Breast Cancer Alliance is an alliance of global breast cancer organizations working toward the common goal of reducing the global burden of breast cancer, as measured by improved health, enhanced well-being and increase survival, for at least 2.5 million women in low and middle-income countries by the year 2025. The NCI CGH is a founding partner and currently hosts the Interim Secretariat.