Implementation Research Workshop in Argentina: Moving Research into Practice
January 12, 2015, by Silvina Frech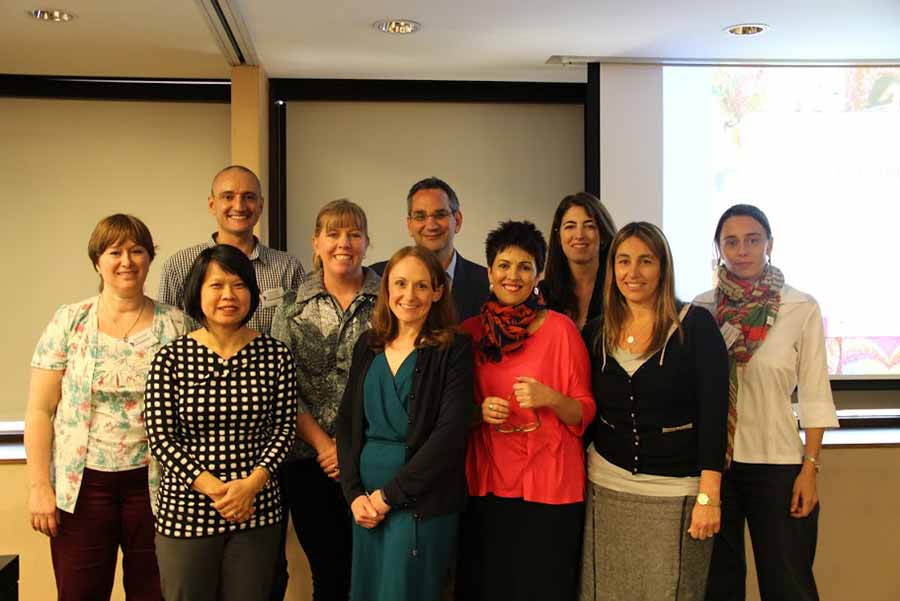 The Introduction to Cancer Program Planning and Implementation Research Workshop, co-organized by the National Cancer Institute, Center for Global Health (CGH), in collaboration with the Division of Cancer Control and Population Sciences (DCCPS), and Instituto Nacional del Cancer (INC) of Argentina, was held in Buenos Aires, November 5 - 7, 2014. I was pleased to participate with DCCPS's Dr. Cindy Vinson, in collaboration with Dr. Maria Viniegra from INC Argentina, in the development of the program and selection of international speakers. This Workshop was organized in the context of a memorandum of understanding signed by the INC Argentina and the US NCI to collaborate in common areas of interest. Implementation and dissemination research is one of the priorities areas identified by INC Argentina as it is essential to study the process of how to move research into practice to improve cancer screening, prevention and the continuum of care.
Research on implementation science addresses the level to which health interventions can fit within real-world public health and clinical service systems. The overall goal of the Introduction to Cancer Program Planning and Implementation Research Workshop was to train a critical mass of researchers, program managers, practitioners, and policy makers that can apply the knowledge gained on implementation and dissemination research to promote evidence-based interventions to reduce the cancer burden in the country and globally. Some of the specific objectives were to provide an overview of introductory concepts on implementation and dissemination research and cancer control planning and to encourage interdisciplinary networking among the participants and faculty. A thoroughly-developed and interactive program agenda that included lectures, case studies and group exercises, along with outstanding faculty from US institutions, Brazil and Argentina, and a highly engaged and selected group of attendees, were some of the key aspects for making this Workshop a highly successful event. CGH supported the travel of five trainees from institutions that are part of the Red de Institutos Nacionales de Cancer (RINC) in Peru, Colombia, Bolivia and Ecuador with the long-term goal of moving forward implementation research and cancer control planning in those countries.
The INC Argentina is committed to make implementation research a priority in the country. Some of the plans include a specific call for applications for grants and research fellowships on implementation research and an assessment of the workshop impact by following-up with the attendees to assess workshop impact on their program work or research career.
Through collaborative workshops such as these, the Center for Global Health is able to strengthen its relationships not only with our partners within NCI, but abroad, creating a stronger network in the fight against the growing burden of cancer worldwide.