Strengthening National Cancer Planning Efforts and Building on 20 Years of US-Vietnam Relations
January 23, 2015, by Paul Pearlman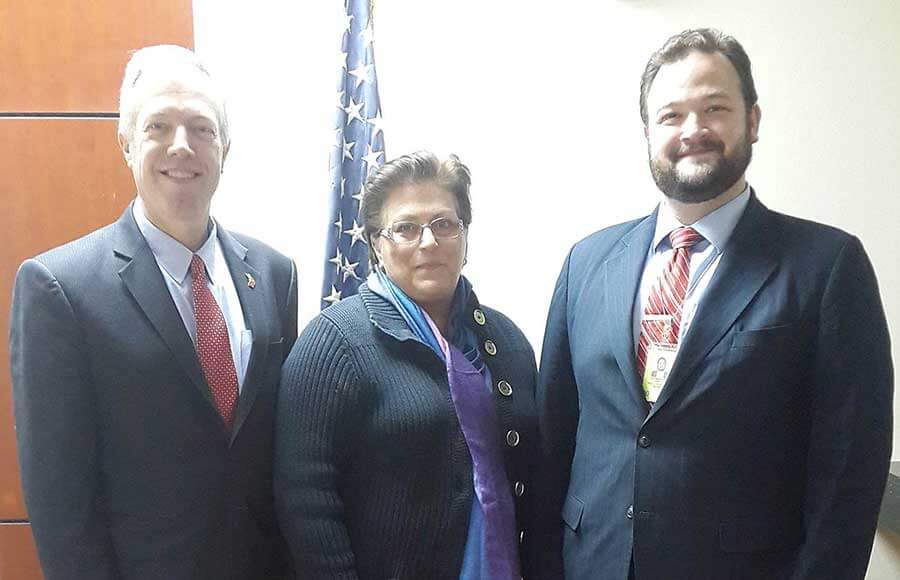 Follow Dr. Pearlmanon twitter!
Early this month, I was warmly received by Ambassador Ted Osius and Chargé d'Affaires Claire Pierangelo, Deputy Chief of Mission, at the US Embassy in Hanoi, Vietnam as an Embassy Science Fellow (ESF) hosted by the Economics Section. The United States is currently celebrating the 20th anniversary of US-Vietnamese relations, with science, technology, and health cooperation highlighted as key elements of this celebration.
ESFs are USG scientists stationed at Embassies. ESFs provide expertise, advice, and assistance with science and technology-related issues, and are jointly supported by the State Department and their home agency. NCI's Center for Global Health supports ESFs focusing on cancer planning, technology transfer, and research collaboration.
Vietnam is a country in transition. Its economy is growing and outside investors are increasingly doing business with the country. As such, there has been a slow shift in demographics and lifestyle. Vietnam faces a significant burden from infectious disease, but successes in this arena mean the population is now living longer and non-communicable diseases are becoming more prevalent.
Cancer represents a significant and growing burden in Vietnam, approximately accounting for 12% of all deaths. Furthermore, and significantly more troubling is the fact that Vietnam boasts one of the highest cancer death rates in the world, with a mortality rate of over 73% of patients*. Furthermore, according to Dr. Tran Van Thuan, Deputy Director of Hospital K (the Vietnamese National Cancer Hospital) and Director of the Vietnamese National Institute for Cancer Control, his hospital alone is seeing the number of patients increasing by 20-30% per year.The hospital system in Vietnam is ill-equipped to address this burden. Vietnam's Minister of Health, Nguyen Thi Kim Tien, has expressed that addressing the significant hospital crowding issues in her country is one of her main priorities as Minister. Reducing cancer's burden on the healthcare system requires a multidisciplinary approach to address several aspects of Vietnamese public health systems and healthcare delivery. Some of the many key components include: the following:
Strengthening national cancer planning by helping foster relationships between siloed departments of the Ministry of Health and hospital system.
Strengthening data systems and human resources to increase the effectiveness of Vietnam's cancer registries.
Understanding barriers to entry and referral for cancer patients in the health system to make recommendations for early detection and down-staging of disease.
My detail in Vietnam as an Embassy Science Fellow has given me the opportunity to work side by side with the US Centers for Disease Control and Prevention, the World Health Organization's Vietnam Country Office, Hospital K, and other key organizations to engage on these issues and provide concrete recommendations for interventions. In addition, I am linking US researchers with Vietnamese contacts in an effort to build upon the existing foundation successfully constructed by our countries' shared commitment to advancing research collaborations.

*Vietnam's most common cancers are lung, breast, large intestine, stomach, liver, prostate, uterus, cervix, esophagus, bladder, non-Hodgkin lymphoma, oral cavity, leukemia, pancreas, ovary and kidney. The most common cancers in men are lung, colorectal, stomach, prostate, while in women the most common are uterus and cervix.