Improving Chronic Disease in the Caribbean through Evidence-based Behavioral and Social Interventions
September 15, 2015, by Damali Martin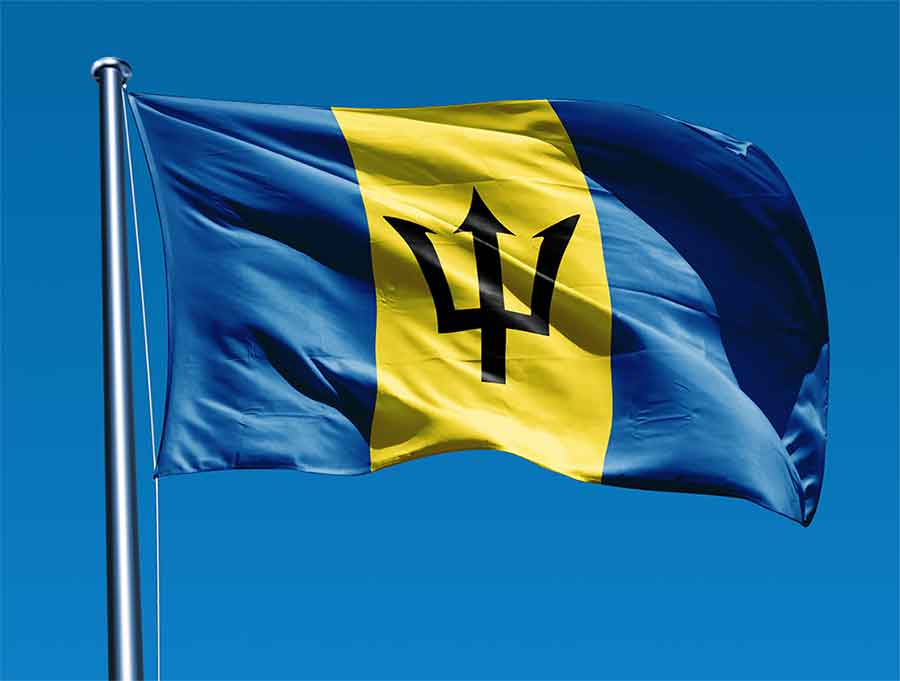 The Office for Behavioral and Social Sciences Research and the NCI's Center for Global Health held a workshop entitled "Improving Chronic Disease in the Caribbean through Evidence-based Behavioral and Social Interventions", which took place in Bridgetown, Barbados from July 21 to 24, 2015. The objectives of the workshop were to encourage the generation of research to more rapidly accelerate chronic disease prevention and management Additional objectives included bridging existing gaps in chronic disease etiology, prevention, screening, treatment, and health disparities in relation to race, socioeconomic status, religious background, and gender inequality. Other participating NIH ICs included National Institute for Alcohol Abuse and Alcoholism, National Heart, Lung and Blood Institute, National Institute on Drug Abuse, National Center for Complementary and Integrative Health, Fogarty International Center and the Center for Scientific Review. Regional Caribbean partners included the Chronic Disease Research Centre (CDRC) of the University of West Indies at Cave Hill and the Caribbean Public Health Agency (CARPHA).
Honorable Minister of Health, Dr. John Boyce delivered a dynamic keynote in which he revealed plans for Barbados to tackle non-communicable diseases (NCDs). Workshop program included presentations on US-Caribbean Health Disparities (Dr. Ian Hambleton, CDRC); Chronic Disease Surveillance in the Caribbean (Ms. Angela Rose, CDRC); Surveillance of NCDs in the Caribbean with Implications for CARICOM countries (Glennis Andall-Brereton, CARPHA); Cancer Control and Prevention in the Caribbean (Dr. Damali Martin, NCI); Community Engagement of Culturally Tailored Interventions (Ms. Dana Sampson, OBSSR); and Translation Research and Implementation Science for Chronic Disease Advancement (Uche Sampson, NHLBI). Additional sessions included a panel discussion on proper collection of data for epidemiology research, and break-out sessions on cervical cancer, physical activity, alcohol abuse and tobacco us, diet and nutrition, health literacy, treatment adherence, complementary medicine, diabetes and hypertension. Further presentations on US-Caribbean collaboration for cancer and diabetes research and on the NIH grant process were also covered on the second and third days of the workshop.
NCI's Center for Global Health collaborated with the Division of Cancer Control and Population Sciences (DCCPS) to participate in the workshop. Dr. Damali Martin presented on Cancer Control and Prevention in the Caribbean. She commented on the need for Caribbean to address cancer control through cancer surveillance and the importance of using data collected through surveillance for research to inform cancer control programs and policies relevant to the Caribbean. Dr. Martin also participated on a panel discussion on Good Epidemiology Practices for data collection and offered guidance on ensuring Caribbean epidemiologist use high-quality data in research. Dr. Mark Parascandola facilitated a session on tobacco use and intervention strategies to reduce the use of tobacco that can be culturally tailored to the Caribbean region. Dr. John Flanigan facilitated a session on cervical cancer prevention and screening practices within the context of the region.
The workshop highlighted the importance of the need of culturally appropriate intervention design and implementation; and provided a summation of the role and significance of translational research. It also provided a unique opportunity to build collaborations among chronic disease researchers in the Caribbean. The outcomes will include publishing the workshop proceedings with a focus on evidence-based interventions, in an upcoming special issue in the American Journal of Public Health in 2016.