Thinking Out of the Box to Expand Research in LMICs
September 25, 2015, by Catherine Hidalgo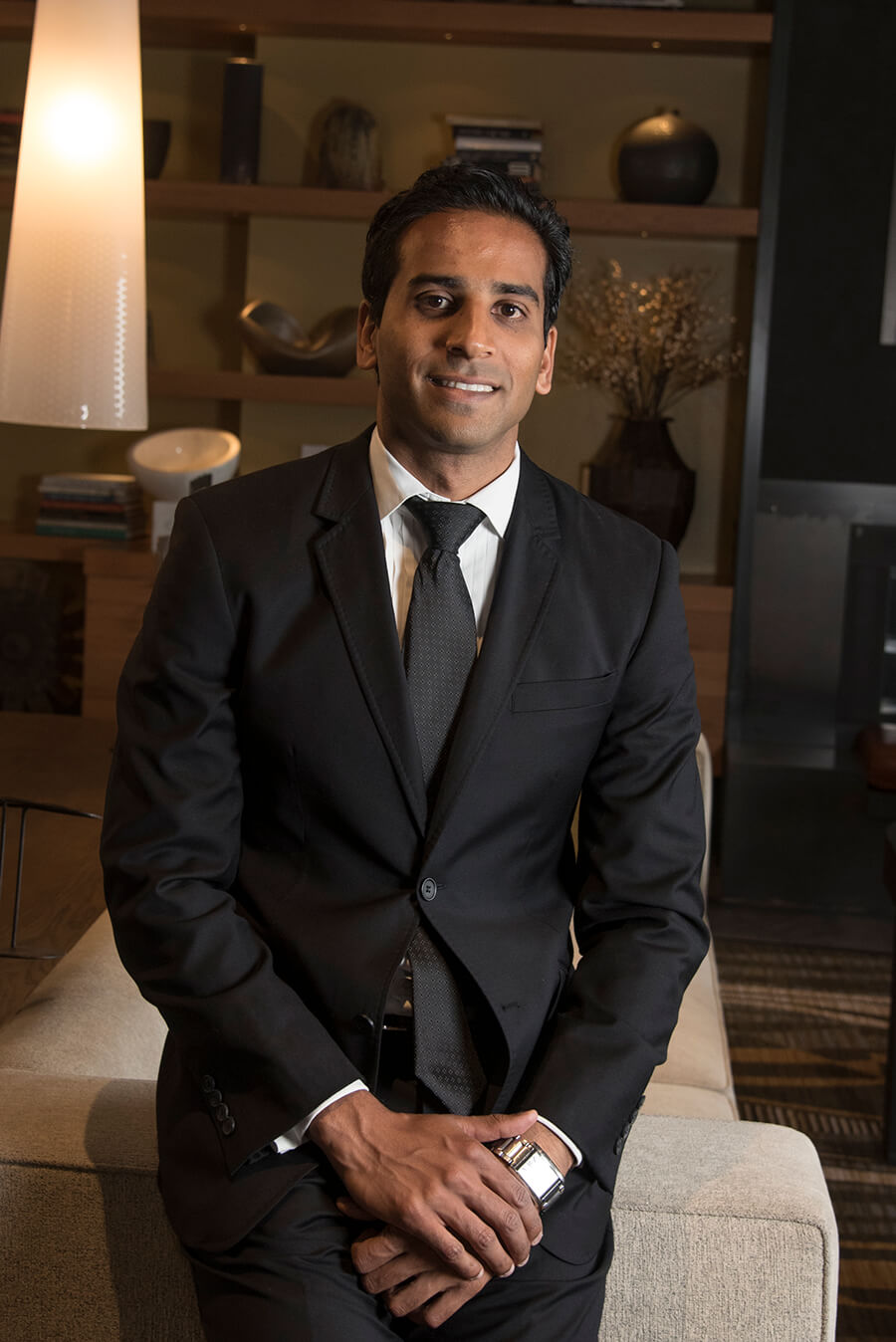 More and more we see the complicated nature of cancer in low- and middle-income countries (LMICs) made even more complex as it intertwines with other non-communicable diseases (NCDs), such as heart disease. As the Center for Global Health (CGH) embarks on its fifth year, the need to address cancer as one piece in a puzzle of diseases is becoming increasingly apparent. To meet this challenge, CGH is developing new programs that look at cancer research, diagnosis, treatment, and control through the lens of NCDs.
Dr. Mahendra Naidoo, Fulbright Scholar with Johns Hopkins University, brings to CGH new approaches for public health – a cornerstone for research in NCDs. Born in South Africa, raised in New Zealand, and formally trained in New Zealand and Australia with additional medical student training in the United States, thinking globally comes naturally to Mahendra. His talent for bringing innovation to LMIC communities comes from an unrelenting desire to continually improve on public health practices. His entrepreneurial spirit has led him to team with like-minded classmates to design and produce low-cost medical devices for LMIC markets. Mahendra continues to expand his reach, recently joining the U.S./New Zealand Working Group as part of the 2-year bilateral research program that contributes to high-level strategic discussions on non-communicable diseases.
Under the mentorship and guidance of Dr. John Flanigan, NCD Coordinator for CGH, Mahendra is working to develop new opportunities to expand NCD research in LMICs through grants aimed at supporting partnerships and laying the groundwork for the planning and design of regional hubs that will coordinate basic, translational, clinical, and population science research pertaining to LMICs within that region. The Regional Centers of Research Excellence (RCRE) hubs will elevate the research abilities of LMIC investigators and institutions by supporting collaborative research projects that address the local research priorities.
While Mahendra will only be with the CGH for one year, fulfilling the requirements of his scholarship, his enthusiasm for shaping new opportunities that aim to inspire novel and holistic approaches to cancer research is infectious. "We are truly fortunate to have Mahendra at our Center. His broad educational background and international experience bring fresh perspective on how to translate the NCD Global Action Plan into specific programs", remarks Dr. Flanigan.
So, what is next for Mahendra? If past experiences are any indication, his imagination is boundless and his possibilities are limitless.