CGH Resources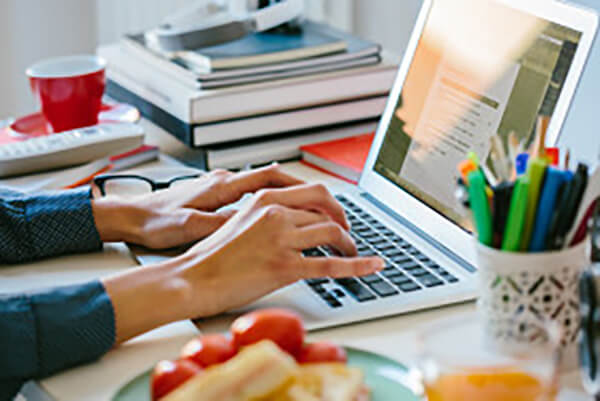 The Center for Global Health contributes to the development and promotion of resources that advance global cancer research and collaboration in low- and middle-income countries.
For additional resources, visit Resources for International Partners.
Knowledge Summaries for Comprehensive Breast Cancer Control: Feedback From Target Audiences in Kenya
The Knowledge Summaries for Comprehensive Breast Cancer Control (KSBCs) are a series of evidence-based publications intended to support cancer control planning at various resource levels. Knowledge Summaries for Comprehensive Breast Cancer Control: Feedback from Target Audiences in Kenya evaluates the extent to which the KSBCs could be useful to policymakers, health care providers, and breast cancer advocates in Kenya, and whether introducing the KSBCs led to their uptake, and if so, how they were used.
Knowledge Summaries for Comprehensive Breast Cancer Control
Download the entire Knowledge Summaries for Comprehensive Breast Cancer Control series, which highlights the following topics:
Planning: Comprehensive Breast Cancer Programs: Call to Action
Planning: Improving Access to Breast Cancer Care
Prevention: Breast Cancer Risk Factors and Risk Reduction
Early Detection: Breast Health Awareness and Clinical Breast Exam
Early Detection: Screening Mammography Programs
Diagnosis: Clinical Assessment, Diagnostic Imaging and Staging
Diagnosis: Breast Cancer Biopsy, Pathology and Subtypes
Treatment: Locoregional Therapy: Surgery for Breast Cancer
Treatment: Locoregional Therapy: Radiation Therapy for Breast Cancer
Treatment: Systemic Therapy: Chemotherapy for Breast Cancer
Treatment: Systemic Therapy: Hormonal Therapy and Targeted Agents
Palliative Care: Palliative Care During Treatment for Breast Cancer
Palliative Care: Palliative Care for Metastatic Breast Cancer
Survivorship Care: Survivorship Care after Curative Treatment for Breast Cancer
National Cancer Control Plans: A Global Analysis
The Lancet Oncology
https://www.thelancet.com/journals/lanonc/article/PIIS1470-2045(18)30681-8/fulltext
Achieving Measurable Progress Towards the NCDs Targets: The Importance of National Cancer Control Plans
International Cancer Control Partnership
There is increasing global recognition that national cancer plans are crucial to effectively address the cancer burden and to prioritize and coordinate programmes. We did a global analysis of available national cancer-related health plans using a standardized assessment questionnaire to assess their inclusion of elements that characterize an effective cancer plan and, thereby, improve understanding of the strengths and limitations of existing plans. The results show progress in the development of cancer plans, as well as in the inclusion of stakeholders in plan development, but little evidence of their implementation. Areas of continued unmet need include setting of realistic priorities, specification of programmes for cancer management, allocation of appropriate budgets, monitoring and evaluation of plan implementation, promotion of research, and strengthening of information systems. We found that countries with a non-communicable disease (NCD) plan but no national cancer control plan (NCCP) were less likely than countries with a NCCP and NCD plan or a NCCP only to have comprehensive, coherent, or consistent plans. As countries move towards universal health coverage, greater emphasis is needed on developing NCCPs that are evidence based, financed, and implemented to ensure translation into action.
Is It Time to Move Beyond Visual Inspection with Acetic Acid for Cervical Cancer Screening?
Editorial, Global Health: Science and Practice
http://www.ghspjournal.org/content/6/2/242
The Lancet Series - Global Pathology
Pathology and laboratory medicine (PALM) is an important part of any health system. Diagnosis, choice of treatment, predicting outcomes, and monitoring disease progression are in many cases impossible without pathology and laboratory services. Global cancer and surgery strategies are incomplete with attention to PALM. And yet, in the discussion about universal health coverage, especially for low-income and middle-income countries, PALM has been hardly mentioned at all. This Series of three papers aims to start and accelerate global efforts to strengthen this neglected part of medicine. The first paper examines the current barriers in resource-poor settings. The second paper suggests ways of overcoming these barriers, and the third paper issues eight recommendations and calls for concerted efforts of all to ensure the provision of effective and sustainable PALM services. Download The Lancet Series on Pathology and Laboratory Medicine in Low-Income and Middle-Income Countries.
C/Can 2025 City Cancer Challenge
The C/Can 2025 City Cancer Challenge: Guiding Principles for Quality Cancer Treatment Services in Cities toolkit describes the critical core package of interventions, and provides a framework for the delivery of a quality cancer solutions at the city level to guide city leaders and policy makers. It incorporates a set of evidence-based guiding principles, based on four core areas of practice within a multi-disciplinary cancer care facility, recognizing the spectrum of clinical services required to provide a quality cancer diagnosis and palliative treatment, with a commitment to placing the patient at the center of care.
International Cancer Research Partnership
Search the International Cancer Research Partnership, a public database of cancer research awards from over 100 funding organizations to find projects and collaborators, avoid duplication of research efforts, and assess trends in cancer research over time. Visit the site to learn more about how to join the Partnership.
Helpful Tools
The National Cancer Institute established the Tobacco Control Monograph Series to provide ongoing and timely information about emerging public health issues in smoking and tobacco use control. Most recently, NCI has partnered with the World Health Organization to develop Monograph 21: The Economics of Tobacco and Tobacco Control, which examines the current research and evidence base surrounding the economics of tobacco control – including tobacco use, tobacco growing, manufacturing and trade, product taxes and prices, and control policies and other interventions to reduce tobacco use and its consequences. This information can help direct future research and inform tobacco prevention and control programs and policies in countries around the world.
Tobacco Control Research Branch - International Research on Tobacco Use
Find information on international grants, global resources, and ongoing activities with DCCPS Tobacco Control Research Branch International and Global Health Activities.
Accrual Net
Discover NCI's online resource and collaboration tool that supports professionals involved in the process of recruiting and retaining participants to clinical trials.
International Cancer Control Partnership
Explore selected resources on planning and capacity-building for cancer control, national cancer plans, and global cancer control initiatives and policies.
The National Institute of Allergy and Infectious Diseases ClinRegs
An online database of country-specific, clinical research regulatory information.
NIH Laboratory Animal Welfare Education Resources
Find helpful online seminars from the NIH Office of Laboratory Animal Welfare.
Online Seminars and Educational Videos
Documents, Reports, and Factsheets