3D Models of Immunotherapy
Cancer immunotherapy is currently providing exciting new treatment options for patients. However, the majority of patients still do not respond to current immunotherapies, and this failure likely results, at least in part, from an inability to generate potent cytotoxic T lymphocyte (CTL) responses against cancer antigens, and the tolerizing effects of the tumors.
Therapeutic vaccines may be needed to generate robust CTL responses, and we have recently developed a new biomaterials strategy for vaccination that led to unprecedented ability to eradicate established tumors in preclinical models. However, the development of next generation vaccines based on this concept, and therapeutic cancer vaccines more generally, is significantly impaired by the limitations of current model systems available to explore and test these types of therapies.
Preclinical studies typically utilize mouse models, but even humanized mouse models do not capture key aspects of human biology relevant to immunotherapies. Cell culture studies can be used to explore human immune cell biology, but standard human cell culture models do not recreate the 3D, multicellular interactions that direct the immune response against cancer nor the tumor cell-immune cell interactions that dictate vaccination success.
This application proposes to create 3D models of human biology that enable one to study key aspects of vaccination. These models will replicate, in vitro, the vaccine site itself, where the immune response to cancer antigens is initiated, and the tumor, where immune cells encounter cancerous cells, and the function of the immune cells is typically down-regulated by the cells within the tumor.
In order to thoroughly characterize and validate our approach, we will first create 3D mouse models of the vaccine site and the tumor, as this will allow direct comparison between the 3D in vitro model and the in vivo tissue of the same type. These studies will be key to validate the models. We will then create the human models, using tumor, vascular and immune cells all derived from the same patient. These human models will be used to begin exploring several key issues in therapeutic cancer vaccination, including the role of checkpoint blockade and angiogenic factors on the tumors, and the impact of vaccination intratumorally on the immune cell response.
At the completion of this project we will have developed and thoroughly characterized novel, 3D models of both mouse and human biology that will replicate the vaccination site and vascularized tumors. These models will allow us to explore key questions relevant to human cancer immunotherapy, and provide a means to screen the impact of immunomodulatory agents (e.g., various adjuvants) in the future as we and others develop new cancer immunotherapies.
Investigators
The 3D Models of Immunotherapy project consists of researchers from the Wyss Institute at Harvard University and the Dana-Farber Cancer Institute.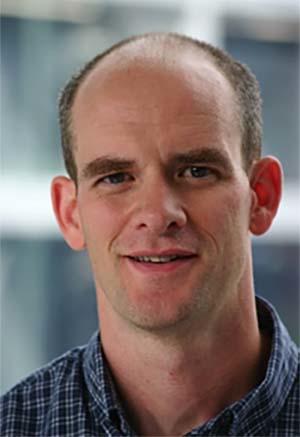 David J. Mooney, Ph.D.
Mooney Laboratory for Cell and Tissue Engineering
Dr. David Mooney is the Pinkas Family Professor of Bioengineering in the Harvard School of Engineering and Applied Sciences, and a Core Faculty Member of the Wyss Institute. His laboratory designs biomaterials to make cell and protein therapies effective and practical approaches to treat disease. He is a member of the National Academy of Engineering, the National Academy of Medicine, and the National Academy of Inventors. His inventions have been licensed by numerous companies, leading to commercialized products, and he is active on industrial scientific advisory boards.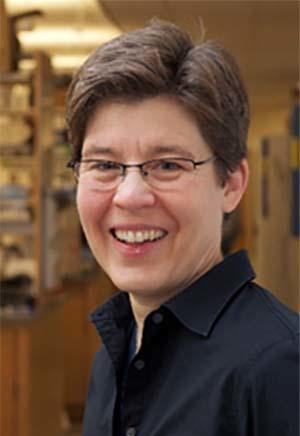 Jennifer A. Lewis, Sc.D.
Lewis Research Group
Dr. Jennifer Lewis joined the faculty of the School of Engineering and Applied Sciences and the Wyss Institute for Biologically Inspired Engineering at Harvard University in 2013. Prior to her appointment at Harvard, she served as the Director of the Frederick Seitz Materials Research Laboratory and the Hans Thurnauer Professor of Materials Science and Engineering at the University of Illinois at Urbana-Champaign. Her research group focuses on the directed assembly of functional and biological materials. Her research on microscale 3D printing was recently highlighted as one of the "10 Breakthrough Technologies" by the MIT Technology Review and has been widely featured in the popular media.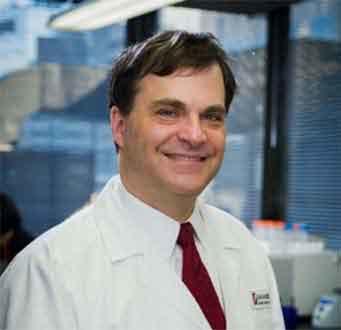 F. Stephen Hodi, M.D.
Center for Immuno-Oncology
and
Melanoma Treatment Center
Dr. F. Stephen Hodi is the Director of the Melanoma Center and the Center for Immuno-Oncology at Dana-Farber/Brigham and Women's Cancer Center and Professor of Medicine at Harvard Medical School. He received his MD degree from Cornell University Medical College in 1992. Dr. Hodi competed his postdoctoral training in Internal Medicine at the Hospital of the University of Pennsylvania, and Medical Oncology training at Dana-Farber Cancer Institute where he joined the faculty in 1995.
His research focuses on gene therapy, the development of immune therapies, and first into human studies for malignant melanoma. His primary focus has been translational efforts of first into tumor or first into disease studies. He has particular expertise in immune regulation of host responses to melanoma.