A Microengineered Colon Cancer-Chip to Investigate Tumor-Stromal Interactions
Colorectal cancer (CRC) is the second leading cause of cancer-related deaths in the United States. Despite the introduction of novel therapies, the five-year survival rate for metastatic disease remains around 10%. To improve our understanding of tumor progression and drug efficacy, it is vital to develop preclinical tumor models that accurately reflect the native pathophysiology of CRC "ex vivo". The complexities of the tumor microenvironment (TME), including stromal cell types and mechanical forces, are not fully reproduced in existing preclinical models. Microfluidic-based "organ-on-chip" technologies, which are designed to simulate the 3-D human organ environment both mechanically (e.g., fluid flow and cyclic deformation) and biochemically (e.g., nutrient digestion, secretion, transport), have recently provided researchers with greater insights into and expanded control over the TME. 
In this project, we are adapting the organ-on-chip technology to create human colon organ chips colonized with patient-derived CRC cells and stromal elements (endothelial and cancer-associated fibroblast (CAF) cells) in relevant tissue:tissue compartments with integrated microfluidics and stretching to mimic in vivo peristalsis-like motions. The goal is to create a physiologically relevant, organ-dependent tumor model that will allow for long-term culture and characterization of CRC cellular dynamics, and serve as a platform for testing specific therapeutic modalities to prevent or delay tumor progression. Using novel imaging assays and "omics" based approaches, we will evaluate the role of the physical (i.e., peristalsis) and cellular (CAFs) microenvironment in colon tumor progression. This project brings together expertise in engineering, mathematics, physics, cell biology, and oncology from the Ellison Institute for Transformative Medicine of USC, USC Norris Comprehensive Cancer Center (NCCC), and Emulate, Inc. The longer-term vision for developing a microengineered CRC model that more closely resembles human disease is to expedite the identification and screening of novel drug targets and innovative treatment strategies with a focus on disrupting tumor-stromal interactions.
Investigators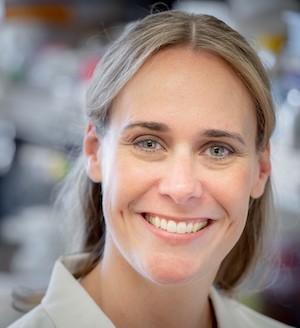 Shannon M. Mumenthaler, Ph.D.
Mumenthaler Lab
Shannon Mumenthaler, Ph.D., is an Assistant Professor of Medicine and Biomedical Engineering at the University of Southern California. She is also the Laboratory Director for the Lawrence J. Ellison Institute for Transformative Medicine of USC, which is a translational institute that bridges research and innovation by bringing together researchers, patients, and physicians dedicated to improving human health. Dr. Mumenthaler completed her BS in Genetics at UC Davis, then went on to earn a PhD in Cellular and Molecular Pathology at UCLA, followed by postdoctoral training at Cedars-Sinai Medical Center and USC. 
Dr. Mumenthaler is a translational scientist with a strong track record of multi-disciplinary research on the role of the tumor microenvironment in drug response/resistance and cancer progression. She is developing more physiologically-relevant model systems that capture the microenvironmental context of a tumor and coupling these preclinical models with microscopy-based imaging pipelines to provide deeper insights into the evolving tumor.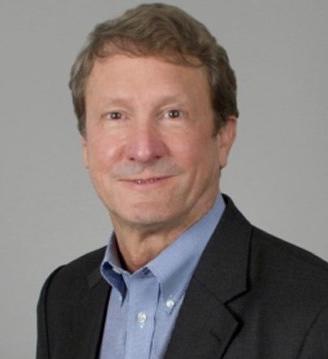 Scott Fraser, Ph.D.
Fraser Lab
Scott Fraser, Ph.D., is an American biophysicist and Provost Professor of Biological Sciences and Biomedical Engineering at the University of Southern California. He is also the Elizabeth Garrett Chair in Convergent Bioscience and Director of Science Initiatives, where he is helping to launch USC's Initiative in Convergent Bioscience. In addition, he holds joint appointments in the Departments of Physiology and Biophysics, Stem Cell Biology and Regenerative Medicine, Pediatrics, Radiology, and Ophthalmology. 
Dr. Fraser and his colleagues are known for their development of light and magnetic resonance imaging (MRI) microscopy techniques for imaging the dynamics of embryonic development. More recently his research team has taken these imaging techniques into disease models and clinical medicine, in areas ranging from eye disease to cancer. Dr. Fraser has published more than 200 peer-reviewed scientific papers. He has received 63 U.S. patents for inventions in biological imaging, chemistry, and nanotechnology.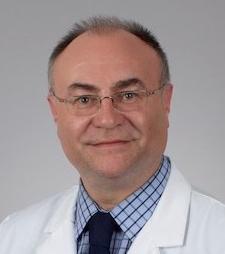 Heinz-Josef Lenz, M.D., FACP
Lenz Lab
Heinz-Josef Lenz, M.D., FACP, is Professor of Medicine and Preventive Medicine, holds J Terrence Lanni Chair for Cancer Research and is the Associate Director for Clinical Sciences at the USC Norris Comprehensive Cancer Center at the USC Keck School of Medicine. He is the head of GI Oncology in the Division of Medical Oncology and Co-Director of the Colorectal Center at the Keck School of Medicine of the University of Southern California.
An active researcher, Dr. Lenz focuses on identification of predictive and prognostic biomarker and is an expert on early drug development. Dr. Lenz serves as Chair of the Translational Medicine of the SWOG GI Committee. He is a member of the NCI Task Force for Gastroesophageal Cancer and the NCI Translational Science Committee. He is a member of the NCI Investigational Drug Steering Committee. He has published over 430 peer reviewed papers.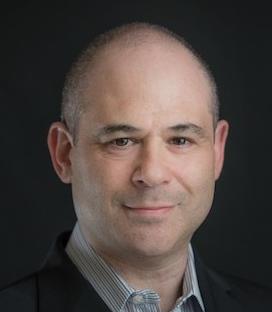 Dan Ruderman, Ph.D.
Ruderman Lab
Dan Ruderman, Ph.D., is an Assistant Professor of Research Medicine at the Keck School of Medicine of USC and the Director of Analytics and Machine Learning at the Lawrence J. Ellison Institute for Transformative Medicine. He received his doctorate in theoretical physics from the University of California at Berkeley, followed by postdoctoral research at Cambridge University, USC, and the Salk Institute. He then continued his scientific research in the industrial setting, first in solid tumor target discovery through integrative genomics at Berlex Biosciences, and then in proteomic biomarker discovery at Applied Minds. Dr. Ruderman was Founding Scientist at Applied Proteomics, a biomarker company spun out from Applied Minds in 2007. He joined the Ellison Institute in 2011 where his research focuses on signaling dynamics in cancer cells and systems biology interpretations of high-dimensional cancer assays, such as gene expression, proteomics, and autoantibodies.