Microtumor Arrays for the Development of Combination Therapies
Melanoma is a tumor of the pigment-producing melanocytes and is responsible for the majority of skin cancer related deaths globally. Most melanomas can be treated with surgical intervention at early stages; however, somatic mutations and tumor heterogeneity lead to a poor prognosis in late stage disease. Tissue engineered models of melanoma provide opportunities to emulate the native tumor microenvironment, to study and direct heterogeneity for developing patient specific therapeutic regimens. 
In this collaborative study, we will use cells derived from patient tissues to array geometrically-defined microtumors with multiple cell types as a novel preclinical model for developing combination therapies for melanoma. The team consists of experts in biomaterials and tissue engineering (Kilian, UNSW), and cancer cell biology and combination drug development (Copland, Mayo Clinic).
Our enabling technologies consist of 2D and 3D tumor-mimics for in vitro drug development, and patient derived xenograft (PDX) models that recapitulate primary tumor characteristics. The integration of patient cells of varying drug sensitivity with engineered microtumors of defined architectures provides opportunities to simultaneously unravel the cues underlying patient progression while developing combination therapies that disrupt these processes. Our ultimate goal is to establish a complementary or even alternative approach to PDX models, where a patient's cells derived from biopsy or excision may be integrated into a tumor-mimic for individualized medicine.
Investigators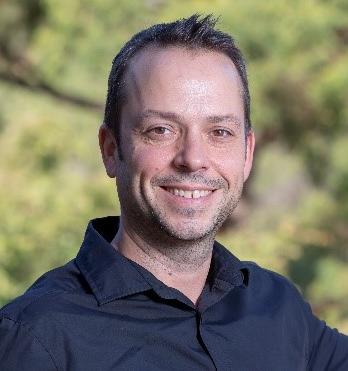 Kristopher Kilian, Ph.D.
The Kilian Group
Dr. Kris Kilian is Associate Professor of Chemistry and Materials Science and Engineering at the University of New South Wales in Sydney, Australia. He received BS and MS degrees in Chemistry from the University of Washington, a PhD in Chemistry from the University of New South Wales, and completed postdoctoral research at the University of Chicago with Milan Mrksich. Kris was Associate Professor at the University of Illinois at Urbana-Champaign in the Department of Bioengineering before joining UNSW Sydney in 2018.
Dr. Kilian is interested in the development of model extracellular matrices and dynamic hydrogels for cell engineering and fundamental studies in cell plasticity. Of specific interest is how the biophysical and biochemical aspects of the microenvironment surrounding cancer cells directs mechanotransduction during progression.  This research involves a range of techniques from cell and tissue micropatterning, 3D biofabrication, polymer chemistry development, cell biology, and advanced imaging.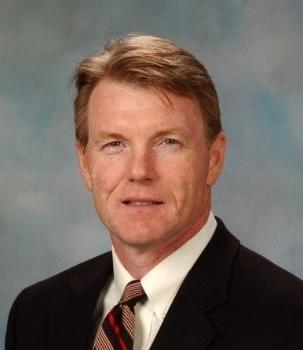 John A. Copland, III, Ph.D.
The Copland Lab
Dr. John (Al) Copland is Professor of Cancer Biology at Mayo Clinic in Florida.  Dr. Copland received his Ph.D. in Physiology and Endocrinology from the Medical College of Georgia and completed postdoctoral research at the University of Texas Medical Branch (UTMB) followed by a faculty position in the Endocrine Division of Internal Medicine at UTMB. He was recruited to Mayo Clinic in 2003 as one of the founding members of the Cancer Biology Department. 
Dr. Copland's research interests revolve around discovery of novel cancer genes and mapping signaling pathways involved in cancer tumorigenesis and progression using genomic and functional genomic technologies interrogating patient tumor tissues and preclinical models. The Copland lab has developed over 80 patient tumor-derived cell lines and over 120 patient derived xenograft mouse models. The overall goal is to understand the genetic and molecular underpinnings of the biology of cancer in order to develop targeted lifesaving therapies.