Perivascular Tissue Models to Overcome MGMT-Mediated Temozolomide Resistance in Glioblastoma
Glioblastoma (GBM) is the most common and lethal form of brain cancer. Standard of care is surgical resection followed by treatment with the alkylating agent temozolomide (TMZ). However, two major challenges make GBM currently untreatable. First is its diffuse invasion beyond the surgical margin. And secondly, emergence of TMZ resistance that is tightly linked to expression of the DNA damage repair protein MGMT. While perivascular niches (PVNs) extending from the tumor into the surrounding parenchyma are believed to regulate invasion, recurrence, and poor survival, the majority of animal glioma models are sensitive to TMZ and most do not express MGMT, making it difficult to assess novel therapeutics in animal models that don't display TMZ resistance. 
This Cancer Tissue Engineering Collaborative project will develop and thoroughly characterize a multidimensional engineered PVN biomaterial, study pathophysiological processes driving GBM invasion and TMZ resistance, and accelerate the evaluation of novel TMZ derivatives created to target diffuse GBM cells regardless of MGMT status. We are developing advanced microfluidics tools to create libraries of miniaturized gelatin hydrogels containing margin-mimetic hyaluronic acid (HA) and an embedded perivascular network. In parallel, we are adapting a novel synthetic pipeline to create TMZ derivatives that generate alternate DNA modifications that cannot be removed by MGMT that we hypothesize work in an MGMT-independent fashion. Merging these technologies, we will benchmark an engineered perivascular niche platform formed using primary brain neurovascular cells for rapid evaluation of GBM invasion, MGMT expression, and TMZ resistance amenable to analysis of cell lines and patient-derived GBM specimens with disparate MGMT profiles. 
Our coordinated team is working to develop, characterize, and benchmark a tissue engineered perivascular niche to examine the role of microenvironmental selection pressures in the tumor margin on behaviors related to invasion, MGMT-mediated TMZ resistance, recurrence, and poor survival. This approach will provide new capabilities to study phenomena underlying current failures to achieve durable survival. In the long term, we hope to use insights from these studies to gain actionable insight regarding novel TMZ derivatives with potential to effectively target GBM cells in the margins independent of MGMT status.
Investigators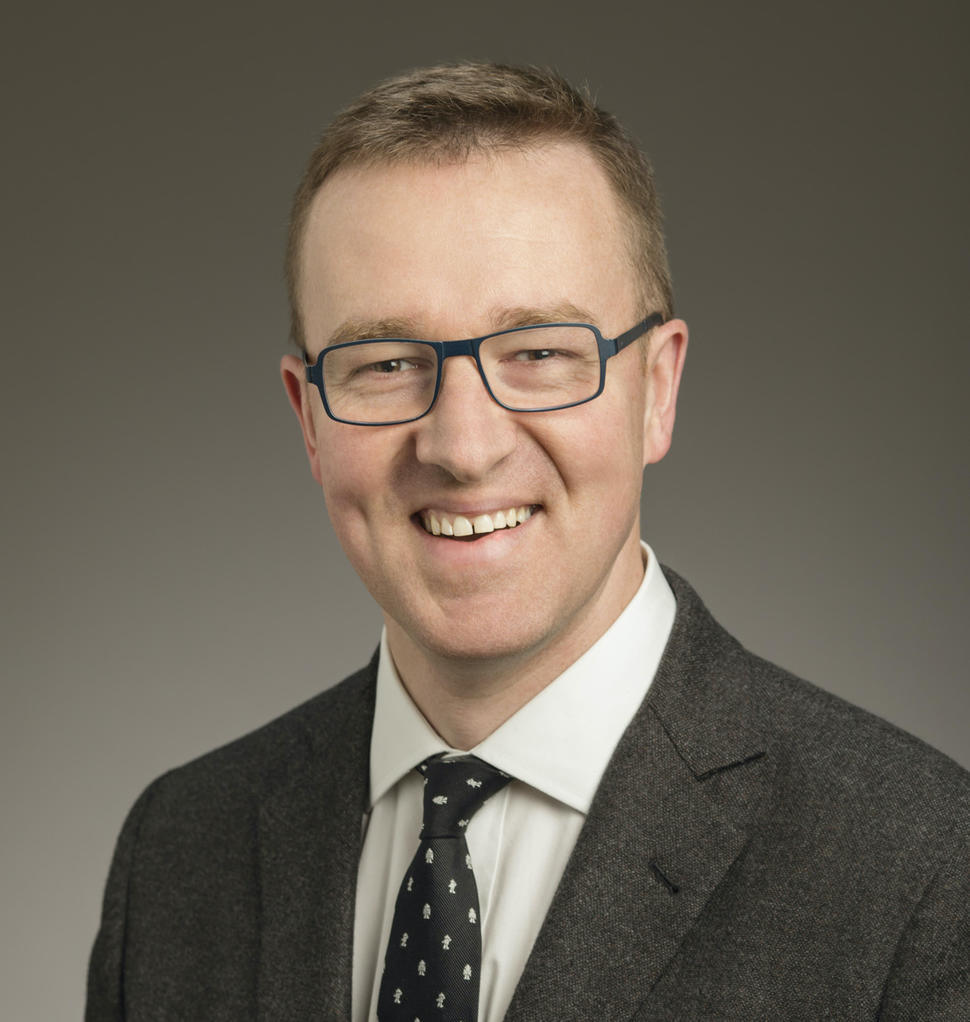 Brendan Harley, ScD
Harley Research Group
Brendan Harley is the Robert W. Schaefer Professor in the Dept. of Chemical and Biomolecular Engineering at the University of Illinois at Urbana-Champaign. He received a B.S. in Engineering Sciences from Harvard University (2000), a Sc.D. in Mechanical Engineering from MIT (2006), and performed postdoctoral studies at the Joint Program for Transfusion Medicine at Children's Hospital Boston (2006 – 2008). His research group develops biomaterial platforms to dynamically regulate cell behavior for applications in musculoskeletal regeneration, hematopoietic stem cell biomanufacturing, as well as to investigate endometrial pathologies and invasive brain cancer. Prof. Harley co-founded a regenerative medicine company, Orthomimetics Ltd., to commercialize a biomaterial for osteochondral regeneration. He is currently a Program Leader within the Cancer Center at Illinois and Leader of a Regenerative Biology and Tissue Engineering research theme at the Carl R. Woese Institute for Genomic Biology (IGB). He is an elected Fellow of the American Association for the Advancement of Science (2014) and the American Institute for Medical and Biological Engineering (2018).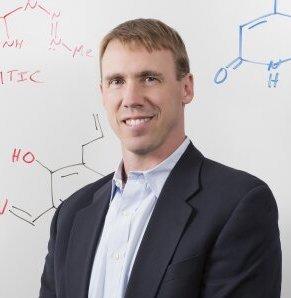 Paul Hergenrother, Ph.D.
Hergenrother Research Group
Paul J. Hergenrother received a B.S. in Chemistry from the University of Notre Dame, then a Ph.D. at the University of Texas at Austin. He was then an American Cancer Society postdoctoral fellow at Harvard University working with Professor Stuart L. Schreiber where he was involved in the development of small molecule microarrays for high-throughput compound screening. He now holds the Kenneth L. Rinehart Jr. Endowed Chair in Natural Products Chemistry in the Department of Chemistry at the University of Illinois at Urbana-Champaign. The Hergenrother laboratory seeks to use small molecules to identify and validate novel targets for the treatment of intractable diseases, including cancer, degenerative disorders, and multi-drug resistant bacteria. Professor Hergenrother is the Leader of the IGB Theme Anticancer Discovery from Pets to People and is the Director of the NIH Chemistry-Biology Interface Training Grant. He is also co-founder and Chief Scientific Officer of Vanquish Oncology, and an anticancer compound discovered by the Hergenrother lab is now in a Phase 1 clinical trial at the University of Illinois Cancer Center and Johns Hopkins University.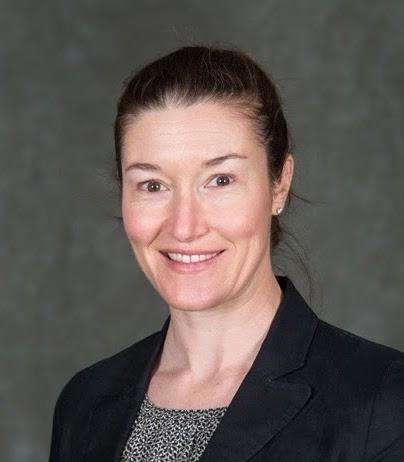 Rebecca Riggins, Ph.D.
Riggins Research Group
Dr. Riggins received a B.A. in Biochemistry from Hood College, and a Ph.D. in Microbiology from the University of Virginia. Following postdoctoral fellowship training in Tumor Biology at Georgetown University, she joined the Department of Oncology at the Lombardi Comprehensive Cancer Center (LCCC), where she is an Associate Professor and member of the Breast Cancer Research Program. Dr. Riggins' research is focused on elucidating the function of estrogen-related receptors in breast and brain cancers, using an array of cellular/molecular, translational, and bioinformatic approaches. Dr. Riggins is a recent recipient of a Department of Defense Breast Cancer Research Program Breakthrough Award to develop new treatment options for drug-resistant invasive lobular breast cancer. She co-directs the Interdisciplinary Training Program in Tumor Biology's core course, Cellular and Molecular Aspects of the Transformed Cell, and serves on the LCCC Biospecimen Use and Protocol Review and Monitoring System (PRMS) Scientific Committees.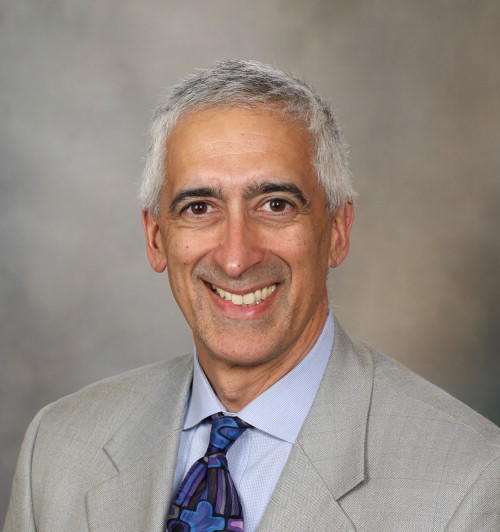 Jann Sarkaria, M.D.  
Sarkaria Research Group
Jann N. Sarkaria, M.D., is a consultant in the Department of Radiation Oncology at Mayo Clinic in Rochester, Minnesota and holds the academic rank of professor of radiation oncology, Mayo Clinic College of Medicine and Science. Dr. Sarkaria earned his B.S. in biology and chemistry from the University of California at Irvine and his M.D. at the University of California Los Angeles. He completed an internship at the University of Hawaii, followed by a radiation oncology residency at the University of Wisconsin. During residency, he was awarded fellowships from the American Society of Therapeutic Radiology and Oncology and from the National Institutes of Health to support a research fellowship in radiobiology at the Institute for Cancer Research in Sutton, England. He continued his training through a postdoctoral research fellowship in the Department of Oncology at Mayo Clinic. Dr. Sarkaria's translational neuro-oncology laboratory is focused on developing novel therapeutic strategies for people with glioblastoma (GBM) and brain metastases. Global interests in the lab include understanding the basis of resistance to chemotherapy and radiation, identifying methods to overcome therapy resistance, integration of novel signal transduction inhibitors into conventional therapies for newly diagnosed or recurrent GBM, and use of next-generation sequencing and proteomics to guide individualized therapy for patients with GBM. His research is funded by the National Institute of Neurological Disorders and Stroke and the National Cancer Institute.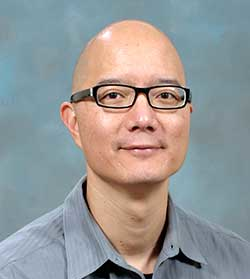 Timothy Fan, D.V.M., Ph.D.
Fan Research Group
Dr. Fan received his Doctor of Veterinary Medicine Degree at Virginia-Maryland Regional College of Veterinary Medicine in 1995. Following the completion of Dr. Fan's clinical training in Small Animal Internal Medicine (University of Illinois, Cornell University), he completed a PhD in Tumor Immunology, whereby he investigated the anticancer effects of cytokine manipulation strategies for the treatment of locally-invasive and metastatic tumors in mouse models of disease. Upon completion of his PhD in 2007, Dr. Fan became the principal investigator of the Comparative Oncology Research Laboratory housed in the Small Animal Clinic, Department of Veterinary Clinical Medicine at the University of Illinois. Dr. Fan's laboratory works closely with other basic scientists to rapidly investigate and translate novel treatment strategies in dogs with spontaneously-arising cancers, and conduct meaningful comparative oncology research which is hoped to eventually aid in treating cancer in not only companion animals, but also human beings.