2016 Outstanding Investigator Award Recipients
NCI's Outstanding Investigator Award supports accomplished leaders in cancer research, who are providing significant contributions toward understanding cancer and developing applications that may lead to a breakthrough in biomedical, behavioral, or clinical cancer research. Below are profiles of the most recent NCI Outstanding Investigator Award recipients.
2022 | 2021 | 2020 | 2019 | 2018 | 2017 | 2016 | 2015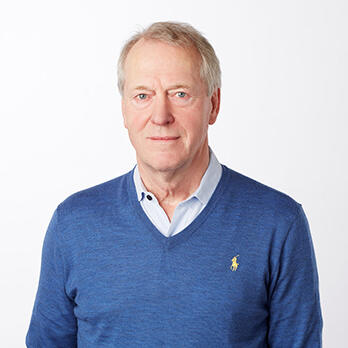 Allan Balmain, Ph.D., FRSE, FRS
Title: Co-Leader, Cancer Genetics Program; Director, Genome Analysis Core Facility, UCSF Helen Diller Family Comprehensive Cancer Center
Institution: University of California, San Francisco
Research: Systems genetics analysis of tumor evolution in the mouse. In this proposal we will exploit a unique mouse normal and tumor tissue bank and data base comprising thousands of annotated samples representing multiple stages of tumor development from early benign lesions to metastasis. By applying the computational systems genetics approaches developed in this laboratory, we will address several major unanswered questions in cancer biology and genetics related to cancer susceptibility and the genomics of tumor progression.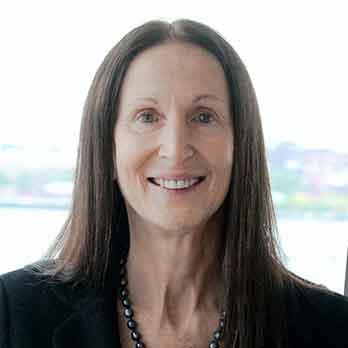 Dafna Bar-Sagi, Ph.D.
Title: Senior Vice President and Vice Dean for Science, Chief Scientific Officer; Professor, Department of Biochemistry and Molecular Pharmacology; Professor, Department of Medicine
Institution: New York University School of Medicine
Research: RAS mutations are prevalent in some of the deadliest cancers and notoriously resistant to existing targeted therapies. There is an urgent need to identify new targeting strategies that can be translated to effective therapies for RAS-driven tumors. This research program capitalizes on the emerging paradigm that the metabolic rewiring of RAS tumor cells constitutes a core vulnerability that can be exploited. Studies to date strongly indicate that better understanding the molecular underpinnings of this process and defining its pathophysiological consequences holds promise for defining new intervention approaches.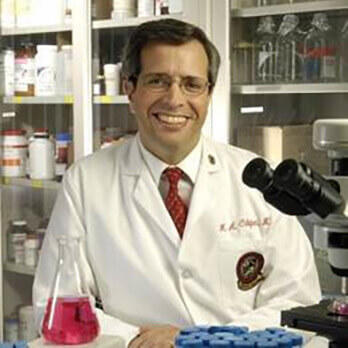 Michael A. Caligiuri, M.D.
Title: Director, Comprehensive Cancer Center; CEO, James Cancer Hospital and Solove Research Institute
Institution: Ohio State University
Research: Compelling data shows that that innate immune cells, such as natural killer (NK) cells are an important component mediating the clinical effectiveness of antibody therapy. The research program aims to strengthen cellular innate immunity to enhance cancer therapy by adding activated, tumor antigen specific innate immune effector cell therapy to the existing armamentarium against both liquid and solid tumors.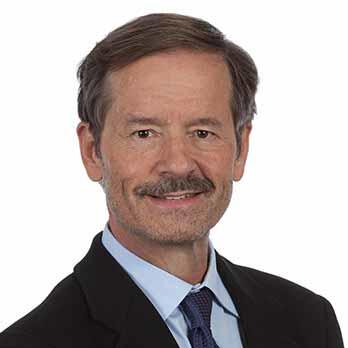 Lewis C. Cantley, Ph.D.
Title: Meyer Director of the Sandra and Edward Meyer Cancer Center at Weill Cornell Medicine/Ronald P. Stanton Clinical Cancer Program at New York-Presbyterian; Professor of Cancer Biology in Medicine
Institution: Weill Cornell Medicine
Research: More than 30 phosphoinositide 3-kinases (PI3K) inhibitors have entered clinical trials and an inhibitor (idelalisib) that targets PI3Kδ was recently approved for treating B cell lymphomas. Research has shown that the PI3K pathway evolved to control cell growth, primarily through regulation of cellular metabolism. By identifying how the biochemical mechanisms by which PI3Ks control cellular metabolism, new targets for pharmaceutical intervention in cancers may be uncovered, as well as new biomarkers for predicting patients who are likely to respond to pathway inhibitors and new insights into mechanisms of resistance to pathway inhibitors.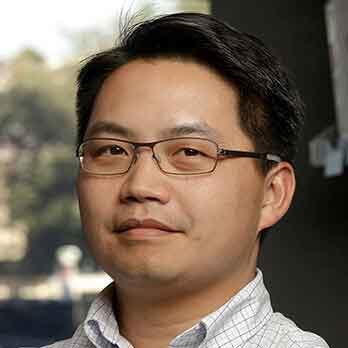 Howard Y. Chang, M.D., Ph.D.
Title: Professor of Dermatology
Institution: Stanford University
Research: Long, noncoding RNAs (lncRNAs) are a pervasive and important class of regulators in human diseases. LncRNAs can serve as the interface between DNA and chromatin modification machinery, and thus mediate epigenetic aberrations in cancer. The lncRNA HOTAIR is overexpressed in approximately a third of human breast carcinomas and is a powerful predictor of eventual metastasis and death. Our long-term research goal is to understand the mechanistic basis of lncRNA action in cancer by gaining insights into how long noncoding RNAs may instigate cancer progression, which may pave the way for new diagnostics and treatments.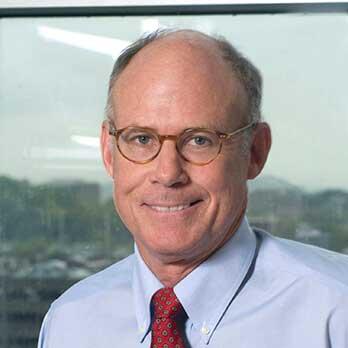 Robert J. Coffey, M.D.
Title: Professor of Medicine and Cell and Developmental Biology, Director of the Epithelial Biology Center, Ingram Professor of Cancer Research, John B. Wallace Professor of Medicine
Institution: Vanderbilt University Medical Center
Research: An integrated approach to study early and late events in colonic neoplasia from mouse to man. A major focus is EGF receptor (EGFR) and its ligands in a mouse model of colon cancer driven by the EGFR negative regulator, LRIG1. EGFR signaling via exosomes and 3D model systems are additional areas of interest.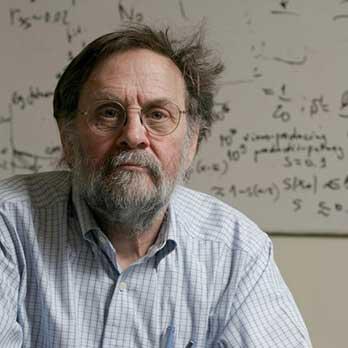 John M. Coffin, Ph.D.
Title: American Cancer Society Research Professor of Molecular Biology
Institution: Tufts University
Research: The program will focus on the biology and evolution of retroviruses and their roles in AIDS and cancer. For example, HERV-K (HML-2) in humans is the most recently active endogenous retrovirus group, with 90 proviruses, of which 11, all noninfectious, were known to be polymorphic. To test whether active members may be present at low frequency, but remain undetected, bioinformatic and laboratory tools are being used to identify and characterize rare - and therefore more recent and potentially infectious - proviruses in large sequence databases like those from the "1000 genomes" project.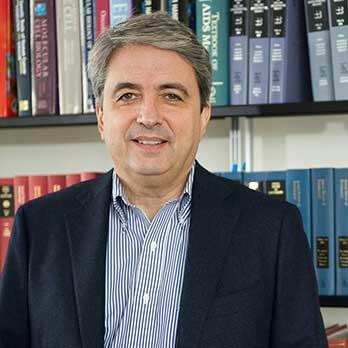 Riccardo Dalla-Favera, Ph.D.
Title: Professor & Director, Institute for Cancer Genetics; Uris Professor of Pathology
Institution: Columbia University Health Sciences
Research: The research program seeks to identify new pathogenetic mechanisms in Diffuse Large B-Cell Lymphoma (DLBCL), the most common human lymphoma, to discover new targets for therapeutic intervention. Analysis of the DLBCL genome has identified a multitude of altered genes, most with unknown roles in normal GC physiology and lymphomagenesis. By using novel technologies to analyze signaling pathways and gene expression on a single cell basis from purified GC B cell subpopulations, the programs that are involved in GC development and potentially altered in DLBCL may be comprehensively identified.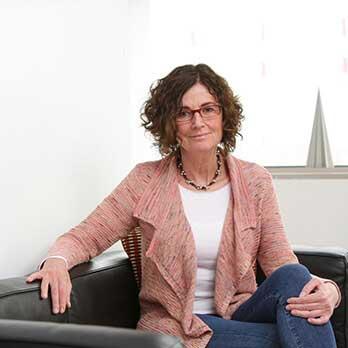 Titia De Lange, Ph.D.
Title: Leon Hess Professor; American Cancer Society Professor; Head of Laboratory of Cell Biology and Genetics; Director, Anderson Center for Cancer Research
Institution: Rockefeller University
Research: This program focuses on two aspects of the maintenance of genome integrity relevant to cancer: telomere dysfunction and DNA repair. By examining the molecular basis of the telomere tumor suppressor pathway, whereby telomere attrition leads to dysfunctional telomeres and proliferative arrest, and studying the mechanism of double-strand break (DSB) repair, which is carefully regulated to maintain genome integrity, these and other research objectives may illuminate new aspects of genome instability in cancer.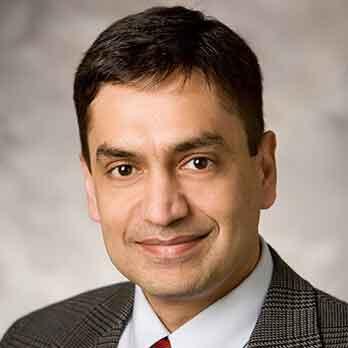 Madhav V. Dhodapkar, MBBS
Title: Arthur H. Bunker and Isabel Bunker Professor of Medicine (Hematology) and Professor of Immunobiology; Chief, Section of Hematology, Department of Internal Medicine
Institution: Yale University
Research: There is an unmet need to gain fundamental insights into the pathogenesis of myeloma (MM) and develop newer approaches to prevent clinical malignancy. Improved understanding of the etio-pathogenesis of myeloma and harnessing host response to prevent cancer may inform new studies to better understand how inflammation may drive the development of myeloma and how to prevent it. Understanding these pathways may have implications for mechanisms underlying lipid-mediated inflammation in diverse states including obesity.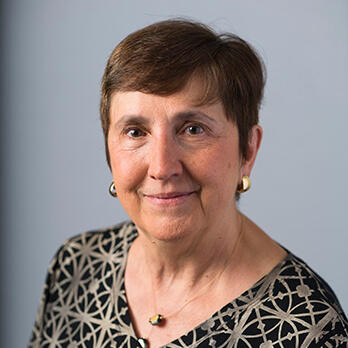 Olivera (Olja) J. Finn, Ph.D.
Title: Distinguished Professor, Department of Immunology; Distinguished Professor, Department of Surgery
Institution: University of Pittsburgh
Research: To champion immunoprevention of non-viral cancer and develop vaccines to prevent progression of premalignant lesions to cancer. Immunologic, molecular and proteomic analyses of tissue samples from the first clinical trial testing a human tumor antigen (MUC1) vaccine in people at high risk for colon cancer, and the second, multi-center, randomized, placebo-controlled efficacy trial, will inform the next set of preventative cancer vaccines and define parameters controlling the response to and efficacy of the MUC1 vaccine. It will provide data in support of targeting other premalignant lesions with preventative cancer vaccines.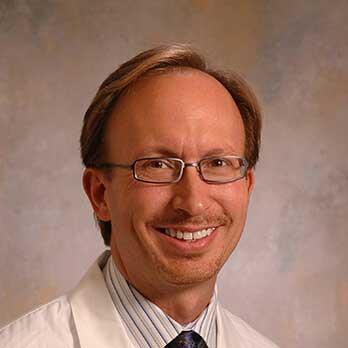 Thomas F. Gajewski, M.D., Ph.D.
Title: Professor, Departments of Pathology & Medicine
Institution: University of Chicago
Research: A baseline T cell-inflamed tumor microenvironment may be a predictive biomarker for response to multiple immunotherapies. Combination immunotherapies may push clinical efficacy in this subset of patients further. Identifying molecular mechanisms for T cell exclusion should point towards new therapeutic interventions that will expand the fraction of patients responding to anti-PD-1- based immunotherapies.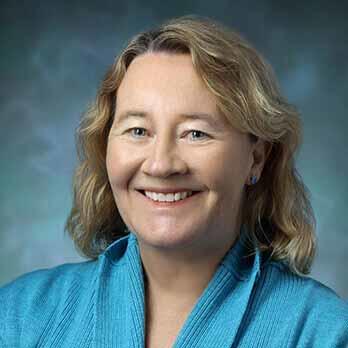 Carol W. Greider, Ph.D.
Title: Daniel Nathans Professor; Director, Molecular Biology & Genetics
Institution: Johns Hopkins University
Research: To identify new approaches to block cancer growth, this program will take biochemical, genetic, and bioinformatic approaches to study telomeres. We will uncover mechanisms and regulatory pathways that regulate telomere length using the new assay, ADDIT. We will explore the fundamental linkage between DNA replication and telomere length, to identify new targets of length regulation. In addition, we will use bioinformatics to explore new mechanisms for telomere length regulation that operate in cancer cells and identify new potential therapeutic targets at the telomere.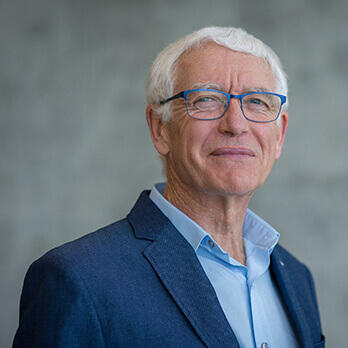 Peter A. Jones, Ph.D., DSc
Title: Chief Scientific Officer; Distinguished Professor and Director of the Center for Epigenetics
Institution: Van Andel Research Institute
Research: Determine the mechanisms by which key features such as DNA methylation, nucleosome positioning and histone modifications influence each other; further elucidate how DNA methylation inhibitors (DNMTi) work; use the new NOMe-seq technology to understand the relationship between DNA methylation and nucleosomal positioning; and employ knock-down and other approaches to examine the effects of altering both chromatin-remodeling and histone-modifying enzymes on the epigenome as a whole and to understand how the epigenome controls endogenous retroviruses (ERVs).
William G. Kaelin, Jr., M.D.
Title: Investigator, Howard Hughes Medical Institute; Professor, Department of Medicine at the Dana-Farber Cancer Institute and Brigham and Women's Hospital, Harvard Medical School
Institution: Dana-Farber Cancer Institute
Research: Deep sequencing followed by quantification of mutant allele frequencies within a given tumor allows one to infer evolutionary trees consisting of shared early driver ("truncal") and divergent late driver ("branch") mutations. This research program seeks new paradigms for targeting truncal mutations, including those currently deemed undruggable. Loss of function mutations will be addressed by exploiting epistatic relationships and synthetic lethal relationships, using both hypothesis-driven and CRISPR-based screening approaches. CRISPR-based gene editing will be used to rapidly make mouse models of cancer driven by specific truncal mutations and for testing therapeutic and monitoring strategies.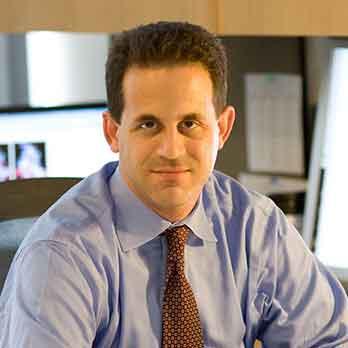 Ross. L. Levine, M.D.
Title: Member, Human Oncology and Pathogenesis Program; Laurence Joseph Dineen Chair in Leukemia Research; Director, MSK Center for Hematologic Malignancies
Institution: Memorial Sloan Kettering Cancer Center
Research: The program will investigate how mutations in signaling effectors cooperate with mutations in epigenetic regulators to induce myeloid transformation, and how these mutations influence the response to targeted therapies including the development of therapeutic resistance. Then, the team will investigate whether combination therapeutic approaches can achieve increased efficacy in models of myeloproliferative neoplasms (MPN) and acute myeloid leukemia (AML). The long-term goals are to characterize novel mechanisms by which oncogenic disease alleles cooperate to induce leukemogenesis, and to credential novel combination strategies that can be investigated in the clinical context.
Ronald Levy, M.D.
Title: Professor and Chief, Division of Oncology
Institution: Stanford University
Research: Clinical trials are testing antibodies that enhance the immune system in combination with antibodies that target the tumor, such as to Rituximab. We are also testing bispecific antibodies that bind both to the tumor and to activation markers on NK cells. Our primary focus is on in situ vaccination, whereby TLR ligands are injected directly into one site of tumor and, in conjunction with checkpoint antibodies, triggers a T cell response that treats tumor throughout the body. A series of phase I/II clinical trials in of in situ vaccination is underway in patients with lymphoma.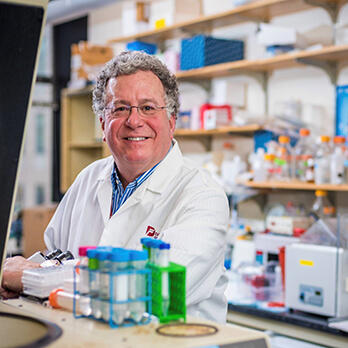 A. Thomas Look, M.D.
Title: Professor, Pediatrics, Harvard Medical School; Department of Pediatric Oncology, Dana-Farber Cancer Institute
Institution: Dana-Farber Cancer Institute
Research: In studies of the oncogene TAL1 in T cell acute lymphoblastic leukemia (T-ALL), Look and colleagues found that small, somatically acquired insertion mutations introduce binding motifs for the MYB transcription factor in a precise noncoding site, creating an aberrant transcriptional enhancer that drives high levels of TAL1 expression. This finding opens the opportunity to investigate how mutations and small insertions are formed in noncoding regions of human cancer cells and how they create new enhancers to drive the expression of oncogenes critical for cell growth and survival.
Sanford D. Markowitz, M.D., Ph.D.
Title: Ingalls Professor of Medicine, CWRU School of Medicine
Institution: Case Western Reserve University
Research: 15-Prostaglandin Dehydrogenase (15-PGDH) is a tumor suppressor of GI cancers, a key downstream effector of TGF-ß, and a regulator of tissue stem cells. The program aims to develop new drugs that target and modulate 15-PGDH for cancer prevention, cancer treatment, and tissue regeneration therapy. The program further seeks to identify how 15-PGDH regulates stem cells in the colon, bone marrow, and other organs; determine the mechanisms by which 15-PGDH is itself regulated, including regulation by signaling pathways and by the microbiome; and interrogate 15-PGDH as a regulator of response to other anti-cancer therapies.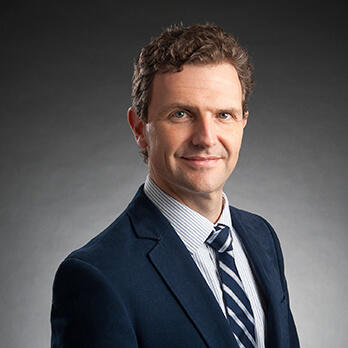 Charles G. Mullighan, MBBS (Hons), MSc, M.D.
Title: Member, St. Jude Children's Research Hospital Department of Pathology; Co-Leader, Hematological Malignancies Program; William E. Evans Endowed Chair
Institution: St. Jude Children's Research Hospital
Research: The goal of the research program is to understand how constellations of genetic changes drive treatment failure and relapse in acute lymphoblastic leukemia (ALL). This program will use integrated genomic and epigenomic profiling to define the genomic alterations ALL), and develop engineered and xenograft mouse models to translate these discoveries to innovative therapeutic approaches. In addition, the team seeks to perform multiplexed loss-of-function screens using expression of founding oncogenic fusions, coupled with RNA interference and genome editing to dissect the interaction of polygenic alterations in leukemogenesis. Further, the team will use gene-specific and loss-of-function screens to examine the role of epigenomic alterations in ALL relapse.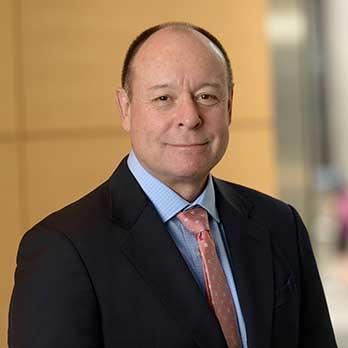 Luis F. Parada, Ph.D.
Title: Director, Brain Tumor Center; Albert C. Foster Chair; Member, Cancer Biology and Genetics Program; American Cancer Society Research Professor
Institution: Sloan-Kettering Institute for Cancer Research
Research: Fully penetrant genetically engineered mouse models of glioblastoma multiforme (GBM) have been developed by mutation of three tumor suppressors commonly found mutated in human GBM (P53, PTEN, & NF1). The research program seeks to identify cell of origin and relationship to genotype and phenotype. Moreover, using gene expression signatures from the novel mouse GBM subtypes, human GBM counterpart signatures have been identified that suggest similar biological origins and a novel strategy for human GBM molecular stratification. In vivo studies to identify novel key GBM dependency pathways for therapeutic development will be conducted.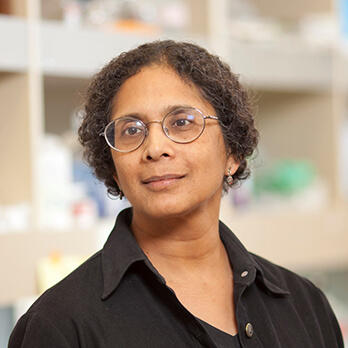 Anjana Rao, Ph.D.
Title: Professor, Division of Signaling and Gene Expression
Institution: La Jolla Institute for Allergy & Immunology
Research: Using mouse models as well as in vitro systems, this program will analyze the mechanisms of oncogenesis induced by TET loss-of-function. The role of TET catalytic activity will be examined and the consequences of loss-of-function of TET proteins will be compared to that of loss-of-function of DNA methyltransferases (DNMTs). The kinetic relation between loss of oxi-mC in expanding cells and the development of replication stress, genome instability, and chromosomal aberrations will be assessed.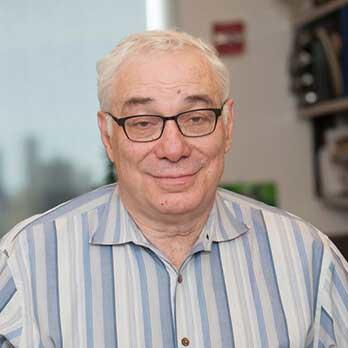 Neal Rosen, M.D., Ph.D.
Title: Director, Center for Mechanism-Based Therapeutics at Memorial Sloan-Kettering Cancer Center
Institution: Sloan-Kettering Institute for Cancer Research
Research: The details of oncoprotein-induced feedback and its relief by targeted inhibitors are largely unknown. These details vary as a function of tumor lineage and which pathway component is mutationally activated. Moreover, the effects of relieving feedback also vary depending on which node of the pathway is pharmacologically inhibited. Going forward, feedback and its relief by nodal inhibitors, focusing on a few tumors and using both methodologies biased by previous knowledge of normal signaling and unbiased shRNA screens, will be comprehensively studied. Using selective inhibitors of PI3K, AKT, mTOR, RAF, MEK, ERK, and a novel allele-specific inhibitor of RAS, research will consider both short- and long-term adaptation, to determine whether some of the effects of the latter are due to epigenetic regulation.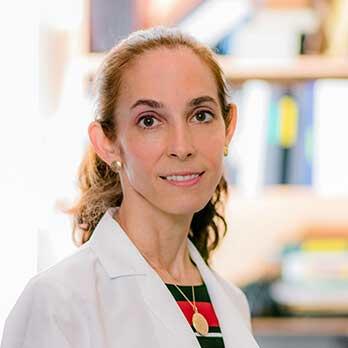 Kimberly Stegmaier, M.D.
Title: Associate Professor of Pediatrics, Harvard Medical School; Ted Williams Investigator and Vice Chair of Pediatric Oncology Research, Dana-Farber Cancer Institute
Institution: Dana-Farber Cancer Institute and Boston Children's Hospital
Research: Primarily focusing on AML, this research program seeks to deploy genetic approaches to validate candidate cancer dependencies; discover and test new small-molecule inhibitors of cancer dependencies; and dissect the mechanisms of each target and its role in AML. The initiative will begin with the study of targets that have emerged as relevant in high-risk AML subtypes, including the cytoplasmic kinase spleen tyrosine kinase (SYK) and a serine-threonine kinase glycogen synthase kinase 3 alpha (GSK-3α).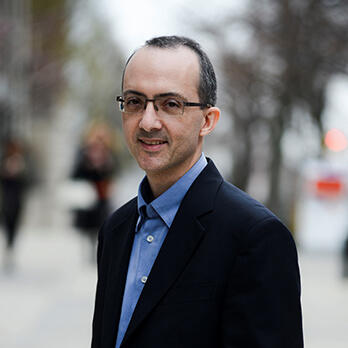 Brent R. Stockwell, Ph.D.
Title: Professor, Departments of Biological Sciences and Chemistry
Institution: Columbia University
Research: The program will test the hypothesis that lipid peroxidation serves as a signal to detect a scarcity of nutrients needed for repair of oxidative damage and that ferroptosis serves as an innate tumor suppression mechanism to eliminate nascent tumors experiencing such oxidative stress. Further, research will seek to elucidate mechanisms driving ferroptosis in specific cancer contexts, and whether it is feasible to create precision small molecule activators of ferroptosis that eliminate tumors that have become addicted to this repair pathway.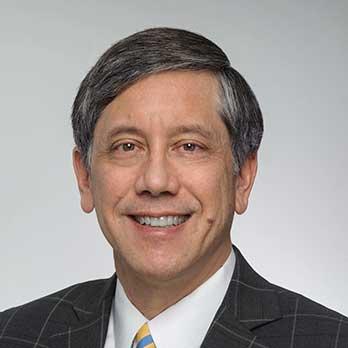 Timothy Cragin Wang, M.D.
Title: Dorothy L. and Daniel H. Silberberg Professor of Medicine; Chief, Division of Digestive and Liver Diseases
Institution: Columbia University Health Sciences
Research: This project seeks to investigate the role of nerves and other stromal cells in the development of digestive cancers, including stomach, esophageal, colon, and pancreas. The project builds on previous work that suggests that these elements can regulate stem cells, and that inhibiting stromal cells in the microenvironment, it may be possible to inhibit the development of tumors.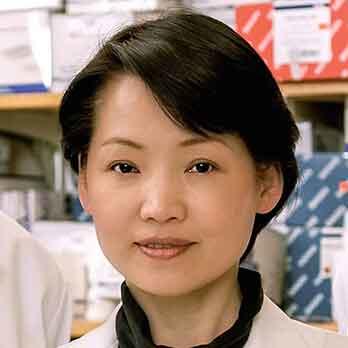 Jean Zhao, Ph.D.
Title: Professor, Biological Chemistry and Molecular Pharmacology
Institution: Dana-Farber Cancer Institute, Harvard Medical School
Research: Comprehensive investigation on the molecular mechanisms underlying breast cancer tumor growth and progression, brain metastasis, and therapeutic resistance. Specifically, we will leverage our unique mouse models and patient-derived tissues to investigate PI3K isoforms and PTEN signaling network in tumor immunity and interactions with immune environment. Our ultimate goal is to deliver the promise of precision medicine by developing novel targeted therapies and immunotherapy that are safer and more effective than current treatments.