Non-NIH Funded Investigators Submitting Data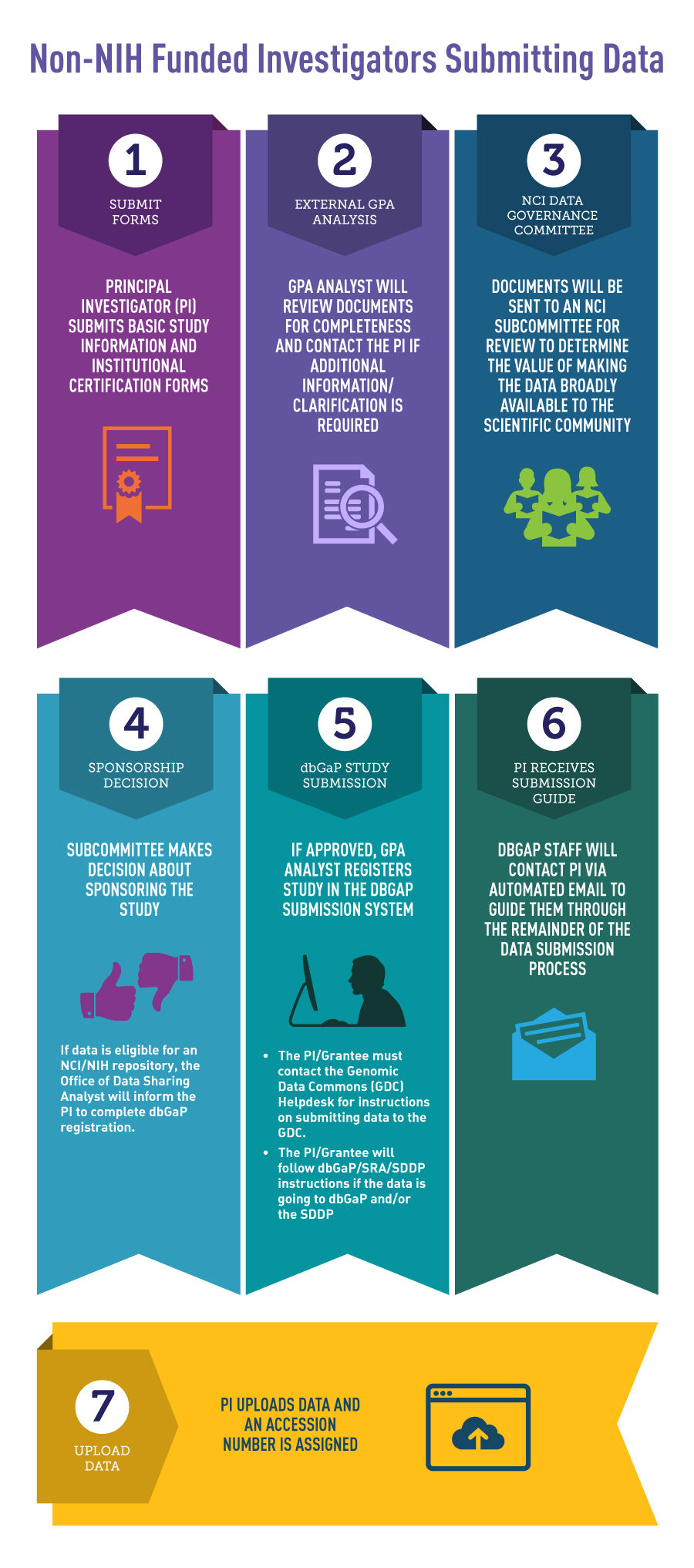 Non-NIH funded investigators who wish to submit genomic data to dbGaP or the GDC should contact the extramural GPAs for DCB, Jennifer Strasburger: strasbuj@mail.nih.gov and Shannon Hughes: hughessk@mail.nih.gov. For information on data sharing expectations, expectations for data submission formats, data sharing plans (DSPs), and Institutional Certification, see Data Submission.
The steps to submit your study for consideration include:
Principal investigator (PI) submit Basic Study Information and Institutional Certification forms.
GPA analyst will review documents for completeness and contact the PI if additional information/clarification is required. Studies with large storage amounts may incur a storage fee.
Documents will be sent to an NCI subcommittee for review to determine the value of making the data broadly available to the scientific community.
Subcommittee makes decision about sponsoring the study.
If approved, GPA analyst registers study in the dbGaP submission system.
dbGaP and/or GDC staff will contact PI via automated email to guide them through the remainder of the data submission process.
PI uploads data and an accession number is assigned.