Building a Diverse Workforce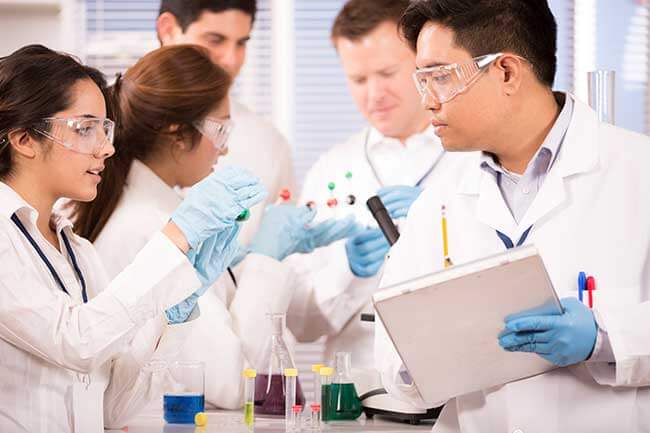 The Center for Cancer Training (CCT) Intramural Diversity Workforce Branch (IDWB) was created to:
Attract, recruit, and foster a community of scientists from diverse backgrounds at NCI
Support trainees and new recruits through onboarding and mentoring
Develop and implement activities and programs to create a lasting culture of inclusion
The IDWB is working to create new opportunities that will enhance recruitment and retention, increase partnerships, and generate diversity awareness. The new Diversity Career Development Program seeks to provide NCI postdoctoral trainees with the tools necessary to develop as leaders in academic independent research careers. The NCI Graduate Student Recruiting Program, recruits outstanding senior graduate students to postdoctoral positions at NCI laboratories, in Bethesda, MD and Frederick, MD.
Other NCI Programs Promoting a Diverse Scientific Workforce
CRCHD Diversity Training
The Center to Reduce Cancer Health Disparities (CRCHD) Diversity Training Branch leads NCI's efforts to fund training at institutions nationwide for students and investigators from diverse populations to become the next generation of competitive researchers in cancer and cancer health disparities research.
CCR Diversity Programs
The Center for Cancer Research (CCR) is a distinctive community of scientists who integrate basic research discovery with the development of novel interventions against cancer and HIV/AIDS. The Center is committed to training the next generation of researchers and participates in several programs that help students from diverse backgrounds learn more about biomedical research and scientific careers.
Career Opportunities at NIH
Resources
For information on cancer research training grants for individuals from backgrounds underrepresented in cancer biomedical and behavioral sciences, see the Center to Reduce Cancer Health Disparities (CRCHD) Diversity Training Branch (DTB).
Spotlight on Scientists