NCI at AACR Virtual Meeting II
The National Cancer Institute (NCI) participated in the two-part American Association for Cancer Research (AACR) Virtual Annual Meeting for 2020. The second part was held June 22-24, 2020, and featured the NCI Director's Address, awards and lectures, a special session on NCI funding for research and training, and several presentations and poster sessions featuring NCI experts. Registration was free and provided access to this live and on-demand content. 
Subscribe for the latest information on presentations and resources from NCI at AACR 2020 and future meetings.
For those who were unable to participate in the AACR Virtual Meeting I (April 27-28), we encourage you to learn more about NCI's presence at the conference.
NCI Director's Address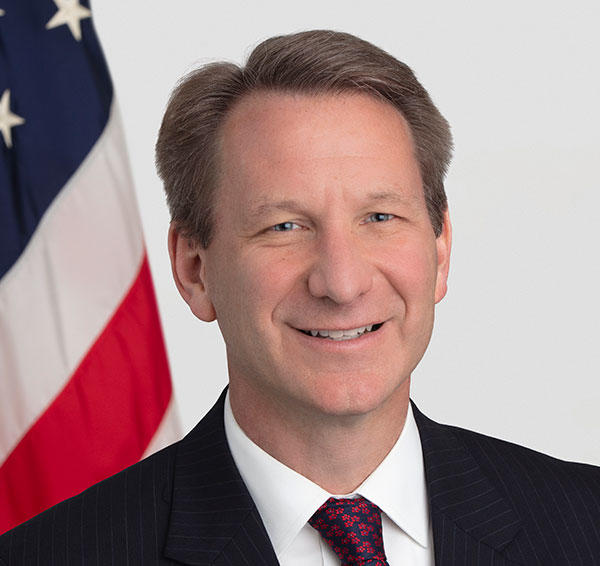 NCI Director, Ned Sharpless, MD, presented the NCI Director's Address, "Managing the Now, Focused on the Future," which included a live Q&A, moderated by AACR's immediate Past President, Elaine R. Mardis, PhD, FAACR.
During his presentation, Dr. Sharpless discussed NCI's efforts to address racial inequality in cancer research, the potential long-term impact of COVID-19 on cancer mortality, and NCI's response to ensuring commitment to sustaining and accelerating progress in cancer research. He shared several new studies and funding opportunities that are currently available through NCI - including SARS-CoV-2 Serology research, compassionate use trial of tocilizumab, and the NCCAPS study. Finally, Dr. Sharpless highlighted some recent advances that have been made in cancer research.
Special Session: NCI Funding for Research and Training
This session featured four NCI experts who provided an overview of NCI's grant process, funding mechanisms, and training opportunities - such as fellowships, career development awards, and institutional training grants - to help attendees understand how NCI makes funding available to the research community and supports the development of the next generation of cancer researchers.
NCI COVID-19 in Cancer Patients Study
NCI recently launched a national, longitudinal study of COVID-19 in people with cancer. The study, named NCI COVID-19 in Cancer Patients Study (NCCAPS), will help scientists answer key questions about COVID-19's impact on cancer patients, as well as cancer's impact on the course of COVID-19. The study aims to enroll 2,000 patients at more than 1,000 sites across the United States – with NCI encouraging any and all NCI-funded clinical trial sites to participate, especially sites reaching minority, underserved, and rural populations and sites with a high incidence of COVID-19.
NCI hosted a webinar to share more information about this study, following the AACR Annual Meeting.
For more information about NCCAPS, check out the recent Cancer Currents blog post, How Does COVID-19 Affect People with Cancer? NCCAPS Will Help Find Out.
Additional Presentations and Poster Sessions Featuring NCI Staff
View the AACR program for more information and to view poster sessions from NCI experts.
All times listed below in EDT.
Funding Opportunities Available
Below are some of the open funding opportunities available at the NCI. We encourage you to explore these opportunities and reach out to contacts listed for more information.