Lifelines Cancer Education Series: Resources for Multicultural Media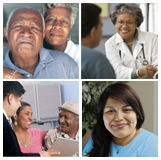 Lifelines
™ is a series of cancer education articles, videos and audio files from the National Cancer Institute's
 Multicultural Media Outreach (MMO) Program.
The series addresses cancer prevention, treatment, survivorship, health disparities, clinical trials and other cancer-related topics for African-American, Hispanic, Asian American and Pacific Islander and Native American populations. 
These materials were developed for use by ethnic media, but anyone can download and re-post or publish Lifelines™. Articles, videos, and audio files are listed by topic to help you find information of interest to your audience.  If you need assistance, please e-mail the MMO team at ncimulticultural@mail.nih.gov. 
In the Spotlight
Periodically, Lifelines™ will introduce NCI researchers who are involved in various aspects of cancer disparities research.  "Meet the Researchers" shows you the people behind the science, especially as it relates to cancer and its effect on minority and multicultural populations. You can hear many of these researchers  in Lifelines™ Education Series videos and audio segments. The researcher stories may be freely reused.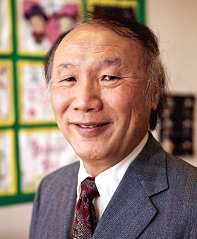 Meet Dr. Moon S. Chen, Jr. Throughout most of his career, Dr. Chen has sought to address Asian American cancer health disparities through research, outreach, and training. Read More.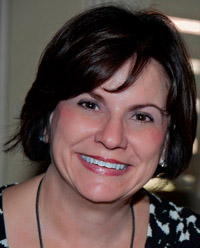 Meet Dr. Amelie Ramirez, Dr. P.H., MPH, an NCI-funded researcher for the Latino community who got interested in disparities research while growing up near the Texas-Mexico border. Read More.

  Lifelines™ Videos: Featuring videos on a wide range of topics, including colorectal, breast, and cervical cancer, tobacco use and lung cancer, complementary and alternative medicine, and nutrition and cancer risk.
Lifelines™ Audio Files: A series of 60-second audio segments on various cancer topics that can be downloaded and broadcast on ethnic radio outlets or posted on websites that reach minority audiences.

@NCImcMedia: Multicultural information and news, including tools developed specifically for journalists reporting on cancer at minority media outlets.
NCI Lifelines: Subscribe to the RSS to get the latest NCI Lifelines™ cancer education articles and videos for multicultural audiences.
Contact the MMO Team: ncimulticultural@mail.nih.gov