MyPART Study for Pediatric and Adult Rare Tumors
What is MyPART?
MyPART, or My Pediatric and Adult Rare Tumor network, is a group of scientists, patients, family members, advocates, and healthcare providers who want to help find treatments for rare tumors affecting children, teens, and adults. MyPART runs the Natural History Study of Rare Solid Tumors, collecting information and biospecimens from people or the relatives of people with rare tumors. Data collected through this study will allow researchers and clinicians to learn more about how rare tumors grow and develop.
Who is eligible to take part in MyPART?
You may be eligible to take part in MyPART if you have a qualifying rare cancer, a high risk for developing a rare cancer, or are a relative, parent, or guardian of a person with a rare cancer. If you are receiving standard treatment for your cancer or are involved in a treatment trial, you will still be able to enroll in this natural history study.
What is the status or progress of MyPART?
The study has hundreds of patients with more than 60 different types of rare tumors from 45 US states and 16 countries. Participants can join from home or may be asked to visit the National Institutes of Health Clinical Center.
What is the cost and effort to take part in MyPART?
Taking part in MyPART does not cost money. You will be asked to provide a saliva sample, which can be sent via mail at no cost to you. MyPART will work with you to collect tissue samples from previous surgeries or biopsies from the hospital where your cancer was treated. You will be asked to fill out questionnaires about your health history and your lifestyle. You might also be invited to come to the National Institutes of Health, where MyPART researchers will ask you to donate a blood sample to help them learn more about people with rare tumors.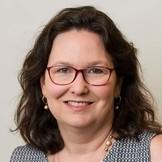 "As I work with biospecimens, I think about the people who donated them to make the research possible. I'm humbled by all that they go through to battle their tumors, especially when I see many specimens from a teenager or young child. The data we collect represents the story of many people's journey to fight cancer."
—Karlyne Reilly, PhD, MyPART coleader