Profiles in Cancer Research
The men and women who contribute to cancer research come from a variety of disciplines and backgrounds. These profiles highlight the work of NCI and NCI-funded researchers, clinicians, and others and describe what led them to embark on a career in cancer research.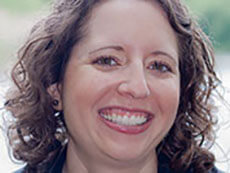 The San Diego State University biologist studies enzymes that may play a role in cancer.
The Stony Brook University evolutionary developmental biologist studies cellular invasion, a characteristic behavior of metastatic cancer cells.