Clinical Trials Information for Patients and Caregivers
NCI Trials in Bethesda, MD
NCI clinical trials are offered at the NIH Clinical Center:
Clinical trials are research studies that involve people. Understanding what they are can help you decide if a clinical trial might be an option for you. Or maybe you have a friend or family member with cancer and are wondering if a clinical trial is right for them.
We've provided basic information about clinical trials to help you understand what's involved in taking part. This includes information about the benefits and risks, who is responsible for which research costs, and how your safety is protected.
We also have a tool to help you search for clinical trials. Learning all you can about clinical trials can help you talk with doctor and make a decision that is right for you.
Find an NCI-supported clinical trial—and learn how to locate other research studies—that may be right for you or a loved one.
Information covering the basics of cancer clinical trials, including what they are, where they take place, and the types of clinical trials. Also, explains phases, randomization, placebo, and members of the research team.
Information about who is expected to pay for what in a cancer clinical trial, as well as tips for working with insurance companies.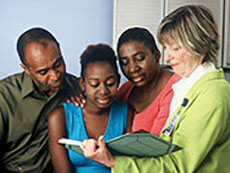 There are federal rules in place to help ensure the safety and ethics of clinical trials.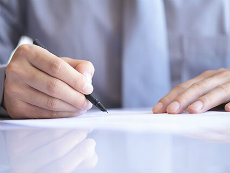 Like all treatment options, clinical trials have possible benefits and risks. By looking closely at all options, you are taking an active role in a decision that affects your life. Find information you can use when making your decision.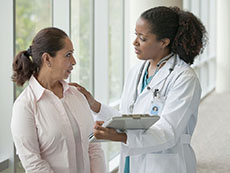 If you are thinking about taking part in a clinical trial, be sure to ask your doctor, "Is there a clinical trial that I can join?" If your doctor offers you a trial, here are some questions you may want to ask.
This page describes some of the major clinical trials that NCI supports to test promising cancer treatments and screening methods.