Building on Opportunities in Cancer Research
The cancer research community—under the leadership of the NCI—is poised to accelerate the rate of scientific discovery and reduce the burden of cancer in the United States and around the world. Achieving these goals, however, requires strong and sustained funding for a wide range of research disciplines—from basic science to clinical science to research on implementation and cancer care delivery. The NCI's
Annual Plan and Budget Proposal for Fiscal Year 2016
(PDF) describes current opportunities to build on and advance cancer research.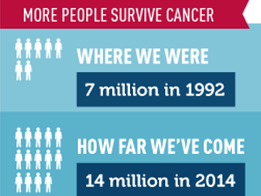 Decreasing cancer mortality death rates and increasing numbers of cancer survivors are important indicators of the progress made through cancer research, but much work remains. Too many people still face a diagnosis of cancer, and far too many still die from the disease. In addition, because older age and obesity are risk factors for developing cancer, the number of cancers diagnosed in the U.S. population is expected to increase.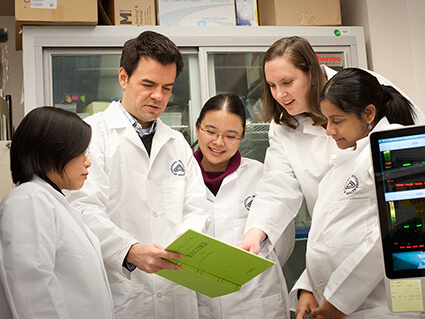 The NCI supports the National Cancer Program by providing resources to individual researchers and institutions, providing leadership to national infrastructures that care for patients and develop new methods to treat and prevent cancer, and conducting research in especially challenging areas. Building on the National Cancer Program will accelerate progress in cancer research, but this can only be achieved through strong and sustained investments.
Today's progress in cancer research creates opportunities to bring new approaches to cancer prevention, diagnosis, and treatment tomorrow.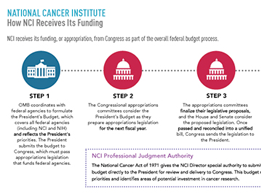 To make rapid progress in cancer research, the NCI's funding must be strong and sustained. This FY 2016 professional judgment budget recommendation includes increases in funding that will enable the NCI to address today's most promising opportunities in cancer research.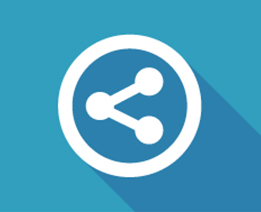 We encourage you to help others discover opportunities in cancer research by sharing these infographics to your social media network or adding the infographic to your own website.