CGH Spotlight Blog
This blog features content and images to showcase the great work from the Center for Global Health.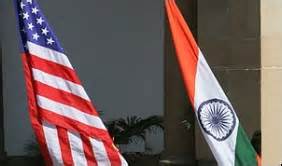 A significant step toward strengthening US-India relations was taken on Thursday, June 25, 2015 when a Memorandum of Understanding (MoU) was signed between our governments to foster cooperation in cancer research.  This MoU was signed between the US National Cancer Institute and three agencies of the Indian government - the Department of Biotechnology, the Indian Council of Medical Research and the Indian National Cancer Institute, a part of the All India Institute of Medical Sciences. Representatives from these various agencies were the signatories from the Government of India and US envoy to India, Ambassador R.K. Verma, signed on behalf of the US government.
This signing is a key milestone in the Center for Global Health's (CGH) engagement with partners in in cancer research in India.  Since the India office of CGH was opened in 2011, under the leadership of Dr. Preetha Rajaraman, we have established partnerships with several agencies of the Indian government engaged in cancer research, conducted joint workshops, and published collaborative papers on cancer control and implementation.