CGH Spotlight Blog
This blog features content and images to showcase the great work from the Center for Global Health.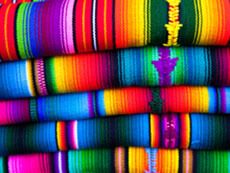 CGH is working with the International Agency for Research on Cancer (IARC) and the Pan American Health Organization (PAHO) on the ESTAMPA Study, a multi-centric study of cervical cancer screening and triage with HPV testing. This study compares screening of 50,000 women in 10 Latin American countries for visual, cytological, and molecular triage methods, or combination of these methods, for their performance and cost-effectiveness among women participating in HPV-based screening programs.  
The ESTAMPA Study has already begun in Colombia, Paraguay, Honduras and Uruguay, and will begin soon in Costa Rica, Bolivia, Peru, and Argentina. It is also expected that Brazil, Mexico, and Ecuador will begin recruiting eligible women into the study within the year.  The benefit of a study that aims to recruit such a large number of women is not only a comprehensive representation of the Latin American population, but the ESTAMPA study offers cervical cancer screening to women who otherwise may not have been ever screened and who may be at high risk of cervical cancer. Through its support of the ESTAMPA study, CGH promotes the regionally organized cervical cancer screening, unique to Latin America. CGH's contributions include training for over forty cervical cancer researchers, pathologists, medical oncologists, and oncology nurses participating in the study; transferring both knowledge and technology while strengthening this valuable network of cancer researchers in the region.