Childhood Cancers Research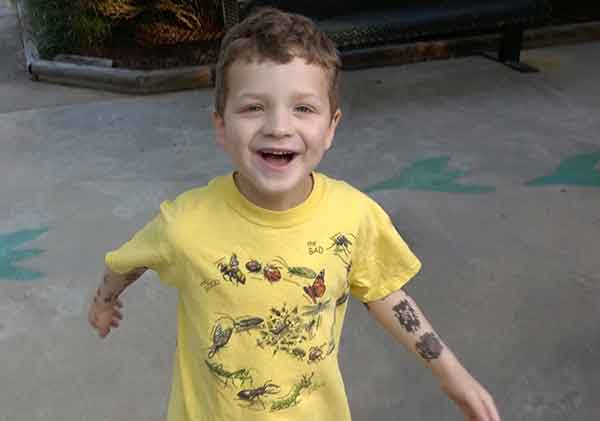 Why Research Is Critical to Progress against Childhood Cancer
Cancer remains the leading cause of death from disease among children and adolescents in the United States. Although substantial progress has been made in the treatment of some types of childhood cancer over the past 5 decades, progress against other types has been limited. Moreover, when long-term survival is achieved, long-term adverse effects from the disease and/or its treatment may remain. Clearly, more research and newer and safer treatments for childhood cancer are needed.
NCI, therefore, has an extensive research portfolio that relates, directly or indirectly, to cancer in children and adolescents. The institute supports a broad range of biomedical research, including basic research to enhance our understanding of the fundamental mechanisms of cancer, clinical research to test new treatments for safety and effectiveness, and survivorship research to reduce the long-term adverse effects of cancer and its treatment.
Challenges in Childhood Cancer Research
One challenge in conducting research on childhood cancer is that cancers in children and adolescents are relatively uncommon. Childhood cancers represent less than 1 percent of all new cases of cancer diagnosed in the United States each year. The small number of patients with any specific type of childhood cancer makes clinical trials to find more effective treatments challenging. As clinical trials are increasingly restricted to smaller, genomically defined populations of patients, collaboration among children's cancer centers and a strong national clinical research program are essential to ensure that trials enroll sufficient numbers of participants.
Another challenge is that very little is known about the causes of childhood cancers. A small percentage of cancers in children and adolescents can be linked to inherited genetic abnormalities or exposures to diagnostic or therapeutic radiation, but the role of environmental exposures, including infectious agents and toxic chemicals, is unclear. Consequently, identifying opportunities for childhood cancer prevention may prove difficult.
In addition, childhood cancers generally differ in type and biological behavior from cancers diagnosed in adults. For example, carcinomas are more common in adults, whereas tumors of developing organs and tissues are more common in children.
Moreover, most childhood cancers lack mutations in genes that can be targeted by Food and Drug Administration (FDA)-approved agents or agents in development for adult cancers. Also, many childhood cancers have genomic drivers that are distinct from those that occur in adult cancers. These drivers often include activated genes that are challenging to target therapeutically (e.g., transcription factor genes). Thus, only a small number of targeted therapies are currently available for childhood cancers. A contributing factor to the small number of targeted therapies for childhood cancers is that the rarity of these diseases has been an impediment to commercial drug development.
Additional challenges are developing treatments for childhood cancers that are less toxic and mitigating the adverse effects, both acute and late, of current and previous therapies. The late effects of childhood cancer therapy can have profound physical, emotional, and other consequences, including a shortened life expectancy, for survivors. How to minimize and address these late effects to improve both the quality and the length of life of survivors is a research priority.
Furthermore, more information about drug metabolism in children, which varies with developmental age, is needed, as are better preclinical models for screening and testing drugs for potential use in children and adolescents. The optimal use of radiation therapy in treating childhood cancers also needs to be defined so that efficacy is maintained or increased while long-term side effects are reduced.
How NCI Programs Are Making a Difference in Childhood Cancer
NCI recognizes that children and adolescents are not just small adults and that specialized treatments tailored to childhood cancers are needed. Therefore, NCI supports an array of programs specifically to advance childhood cancer care, including the following:
NCI-Supported Basic Research Improves Childhood Cancer Care
Virtually all progress against cancer in both children and adults has originated in basic research, often in areas that are not directly related to the disease. NCI, therefore, has traditionally made substantial investments in basic research because it recognizes that basic research provides the foundation and the raw materials for applied research.
As an example, the discovery of the CRISPR/Cas system for gene editing has revolutionized how childhood and adult cancer researchers study the genes that control cancer cell growth and survival. This discovery came from basic research in microbiology on the mechanisms by which bacteria resist infections by viruses.
Another example had its origins in basic research on proteins called histones, which are DNA-binding proteins that provide structural support for chromosomes and help control the activity of genes. Scientists spent years investigating how these proteins are modified in the cell nucleus and the role of histone modifications in controlling when and to what extent genes are expressed. The findings of this research became immediately relevant to a type of pediatric brain tumor called diffuse intrinsic pontine glioma (DIPG) when it was discovered that most cases of DIPG have a mutation in the gene for the histone protein H3.3 that prevents modification of the protein at specific amino acid. This mutation in H3.3 is thought to be a driver mutation for DIPG and is associated with aggressive disease and shorter survival.
Current and Future NCI Research Directions
Immunotherapies for Childhood Cancers
Immunotherapies are treatments that restore or enhance the immune system's natural ability to fight cancer. In just the past few years alone, the rapidly advancing field of cancer immunology has produced several new methods for treating cancer.
One example is chimeric antigen receptor (CAR) T-cell therapy, which has been shown to induce sustained remissions in pediatric patients with acute lymphoblastic leukemia (e.g., as seen in clinical trials CTLO19 and CD19-CAR T). This therapeutic approach arose from decades of research on how the immune system works and how to manipulate it for clinical benefit. Early investigations by NCI scientists Lawrence Samelson and Richard Klausner on the structure of the T-cell receptor and the role this receptor plays in T cell activation, as well as the pioneering work of NCI's Steven Rosenberg and his colleagues on an immunotherapy technique called adoptive cell transfer (ACT), helped pave the way for this major treatment advance.
The following are selected clinical trials of immunotherapy in pediatric and young adult patients that are currently underway in the NCI Center for Cancer Research's Pediatric Oncology Branch:
A Phase I Trial of T Cells Expressing an Anti-GD2 Chimeric Antigen Receptor in Children and Young Adults With GD2+ Solid Tumors (NCT02107963)
Anti-CD19 White Blood Cells for Children and Young Adults With B Cell Leukemia or Lymphoma (NCT01593696)
Anti-CD22 Chimeric Receptor T Cells in Pediatric and Young Adults with Recurrent or Refractory CD22-expressing B Cell Malignancies (NCT02315612)
In addition, the Children's Oncology Group and the Pediatric Brain Tumor Consortium are evaluating immunotherapy treatments for selected childhood cancers, including:
Molecularly Targeted Therapies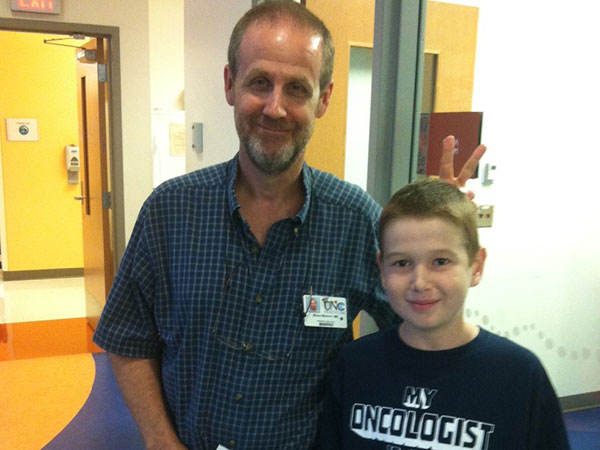 Molecularly targeted therapies are drugs or other substances that kill cancer cells by targeting specific molecules that are necessary for cancer cells to grow and survive. These therapies can be small molecule inhibitors, monoclonal antibodies, or antibody-drug conjugates.
The following are selected clinical trials of targeted therapy in pediatric and young adult patients that are currently underway in the NCI Center for Cancer Research's Pediatric Oncology Branch:
In addition, the Children's Oncology Group and the Pediatric Brain Tumor Consortium are evaluating targeted therapies for selected childhood cancers, including:
Finally, in 2016, NCI will launch the Pediatric Molecular Analysis for Therapy Choice (Pediatric MATCH) trial, which will provide opportunities to test molecularly targeted therapies in children with advanced cancers that have progressed on standard therapy. Tumor DNA sequencing will be used to identify those children whose cancers have a genetic abnormality for which either an approved or an investigational targeted therapy exists.
NCI Research Funding Decisions
For any given fiscal year, NCI does not make research funding decisions based on predetermined targets for a specific disease area or research category. Rather, the institute relies heavily on scientific peer review, in which highly trained outside scientists review research proposals and judge them on factors such as scientific merit, potential impact, and likelihood of success. Research proposals are also further evaluated by NCI leadership to consider additional factors, such as public health significance, scientific novelty, and overall representation of the research topic within the NCI portfolio. This intensive approach ensures that NCI supports the best science aligned with its mission.
FDA-Approved Drugs for Childhood Cancer
Since 1990, eight drugs have been approved by the FDA for childhood cancers, and data from NCI-sponsored clinical trials were used to support the approvals of five of these drugs (marked by asterisks):