Referrals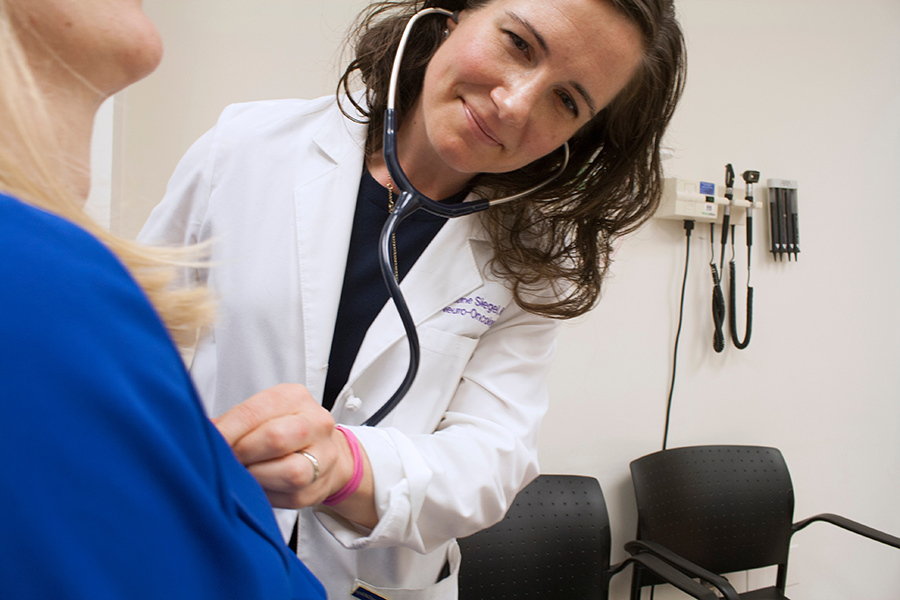 The diagnosis of a rare brain or spinal cord tumor can be overwhelming and patients may feel it is urgent to get started with their care. Patients are encouraged to seek a second opinion for care and treatment options from a doctor who has experience treating their brain or spine tumor.
The NCI Neuro-Oncology Branch at the NIH in Bethesda, Maryland, has doctors and nurses with extensive experience treating rare brain and spinal cord tumors. Patients can visit our Neuro-Oncology Branch Brain Tumor Clinic at the NIH for an evaluation or consultation with our healthcare providers. Consultations for patients with rare brain and spine tumors are free-of-charge.
Our Neuro-Oncology Branch healthcare team provides patients with a comprehensive care plan that, together with their physician at home, will ensure they get the best treatment possible.
Referral Information
To make an appointment or refer a patient, contact:
NCINOBReferrals@mail.nih.gov or call 1-866-251-9686 or 240-760-6010
(Monday to Friday, 9:00 a.m.–5:00 p.m. ET)
Our patient care support team will coordinate all NIH appointments and travel.
Patients referred to the NIH will have the option to participate in a clinical trial at the NCI or at a Brain Tumor Trials Collaborative (BTTC) center. The BTTC is a network of renowned medical centers throughout the United States that works with NCI-CONNECT to provide clinical trials to patients with rare CNS tumors. This allows patients to access cutting-edge therapies at a center closer to their home.