Rare Brain and Spine Tumor Clinical Studies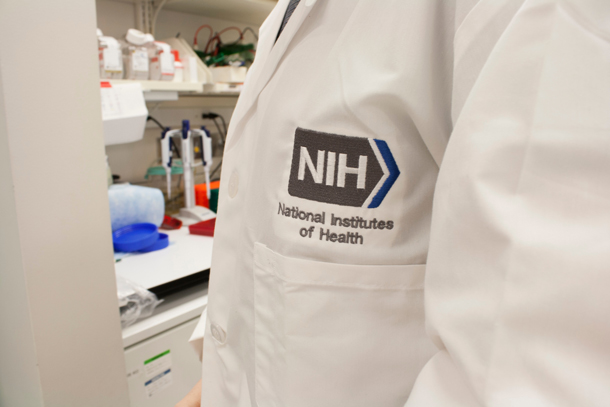 NCI-CONNECT has a number of studies that are open for adult patients with rare central nervous system (CNS) cancers. Check back as we plan to add more.
Online Study
The project aims to improve our understanding of outcomes and risk factors related to the occurrence of rare CNS cancers. Research shows that certain risk factors may increase a person's chances of developing cancer. Factors can include exposure to chemicals or other substances, and personal and family medical history. If you take part in this study, you will complete a web-based survey and submit a saliva sample that will be used for genetic testing.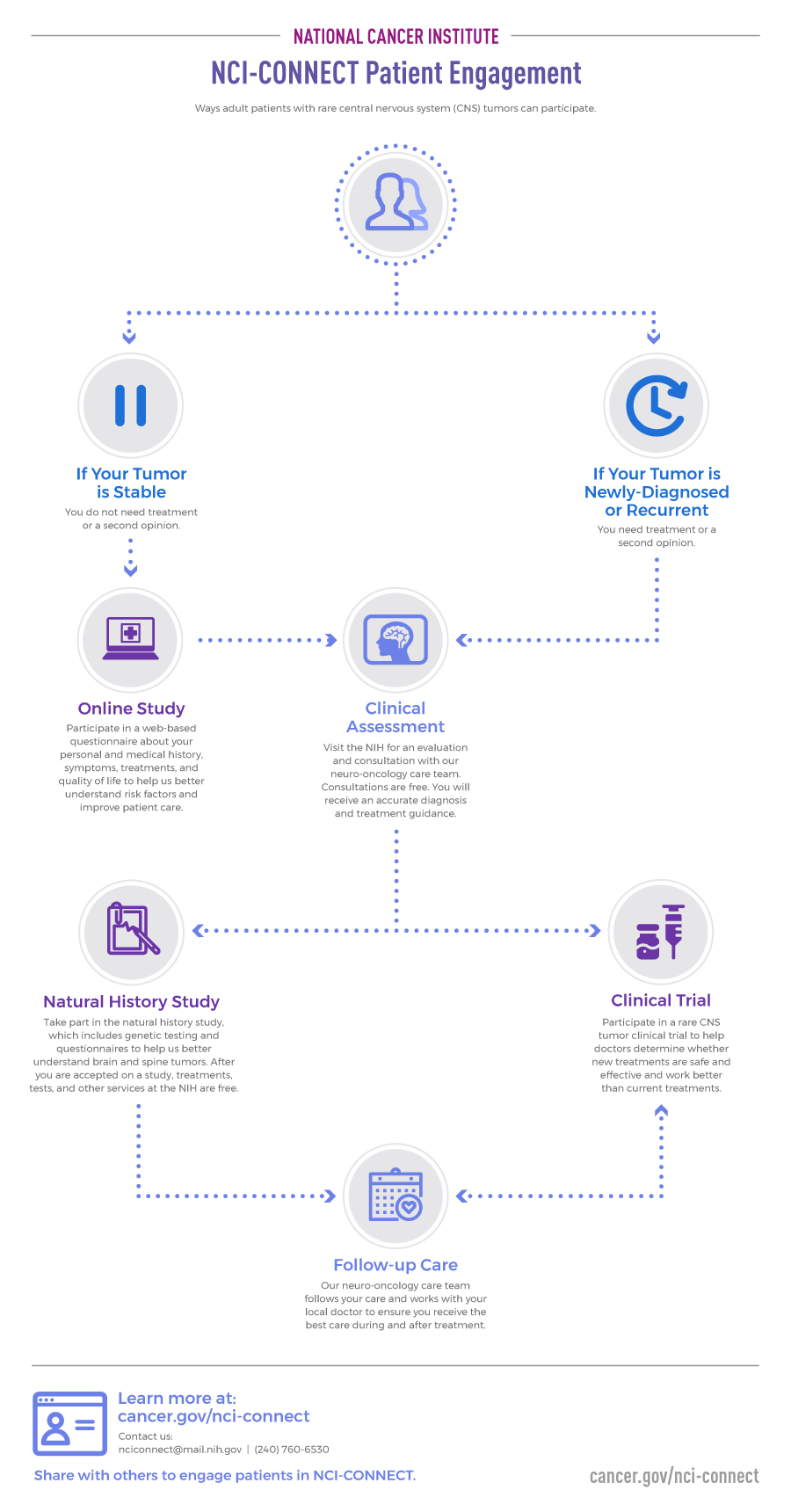 Clinical Assessment
The study objective is to better understand brain and spinal cord tumors and uncover areas for further research. It also aims to connect patients with doctors who can help them manage their illness and give them new treatment options.
Treatment Trials
The clinical trial is investigating the immunotherapy drug nivolumab as an effective treatment for people with rare CNS tumors.
The clinical trial is investigating the combination of bevacizumab and carboplatin to help control recurrent ependymoma.