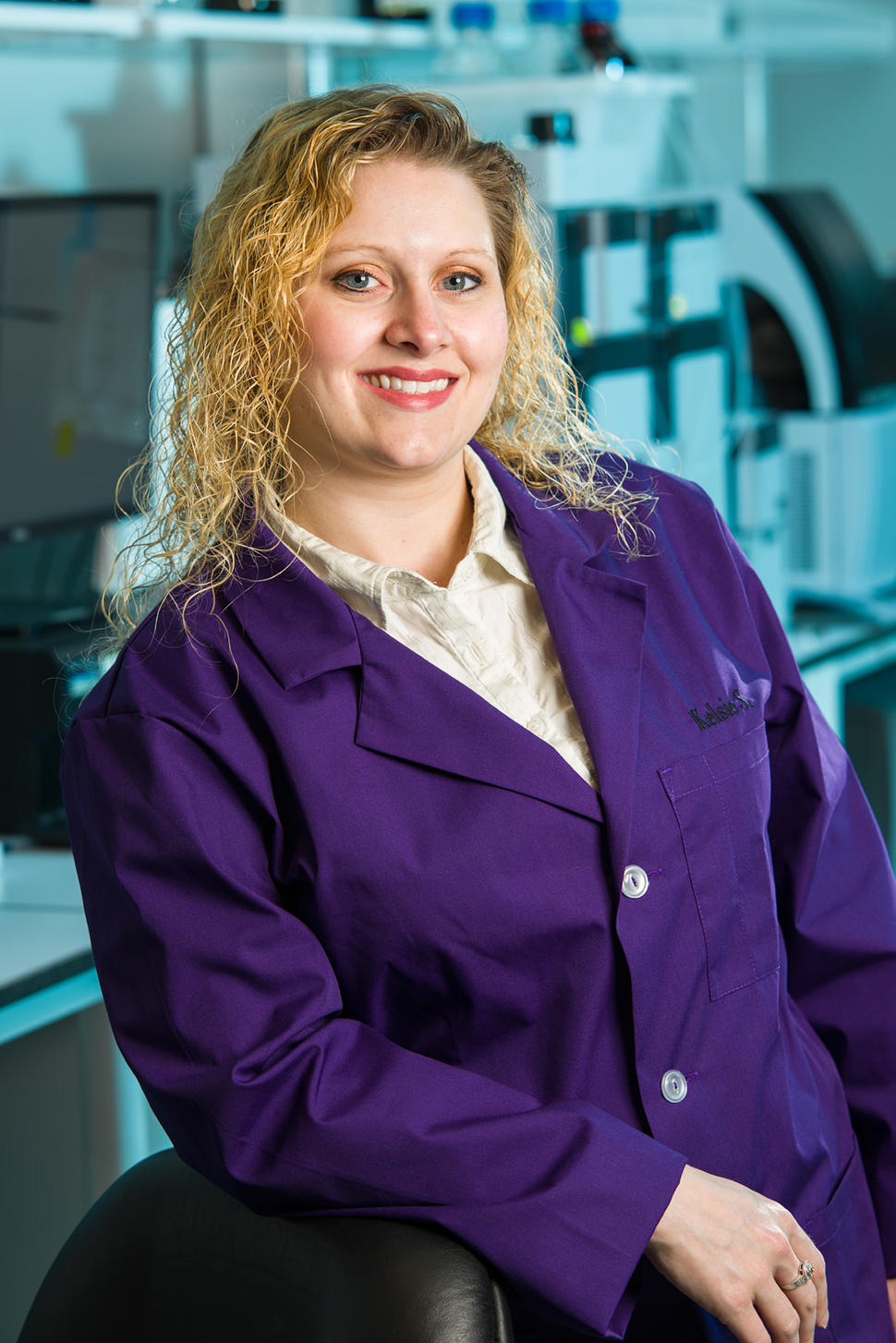 Kelsie Snapp, B.S., M.B.A.
Research Associate I, Pharmacology and Toxicology
Kelsie's role at the NCL involves working with bioanalytical assays and helping to develop methods for measuring nanoparticle drug release for the pharmacology and toxicology section. Kelsie received a B.S. in Pharmaceutical Sciences from Campbell University in 2012 and an M.B.A. from Liberty University in 2014.  She was Senior Quality Control Laboratory Technician for Thermo Fisher Scientific, the clinical diagnostic manufacturing division. She evaluated and released immunoassay products for global market sales.  She also worked closely with scientists to troubleshoot product issues and revise procedures.