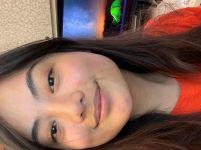 Shanna Marcelino, B.S.
Research Associate II, Pharmacology and Toxicology
Ms. Shanna Marcelino is a Research Associate II within the pharmacology and toxicology section. Ms. Marcelino assists with pharmacokinetic studies using the Stable Isotope Tracer Ultrafiltration Assay (SITUA) method developed by the NCL. She primarily works with LC-MS/MS and LC-MS Q Orbitrap instruments to quantify encapsulated and unencapsulated nanomedicine drug fractions. Prior to the NCL, Ms. Marcelino worked for a pain management company as a laboratory analyst, where she performed urinary drug testing on patient specimens using LC-MS/MS.
Ms. Marcelino received her B.S. degree in chemistry with a concentration in biochemistry from Frostburg State University. She will begin working on her M.S. degree in biomedical science at Hood College Graduate School.