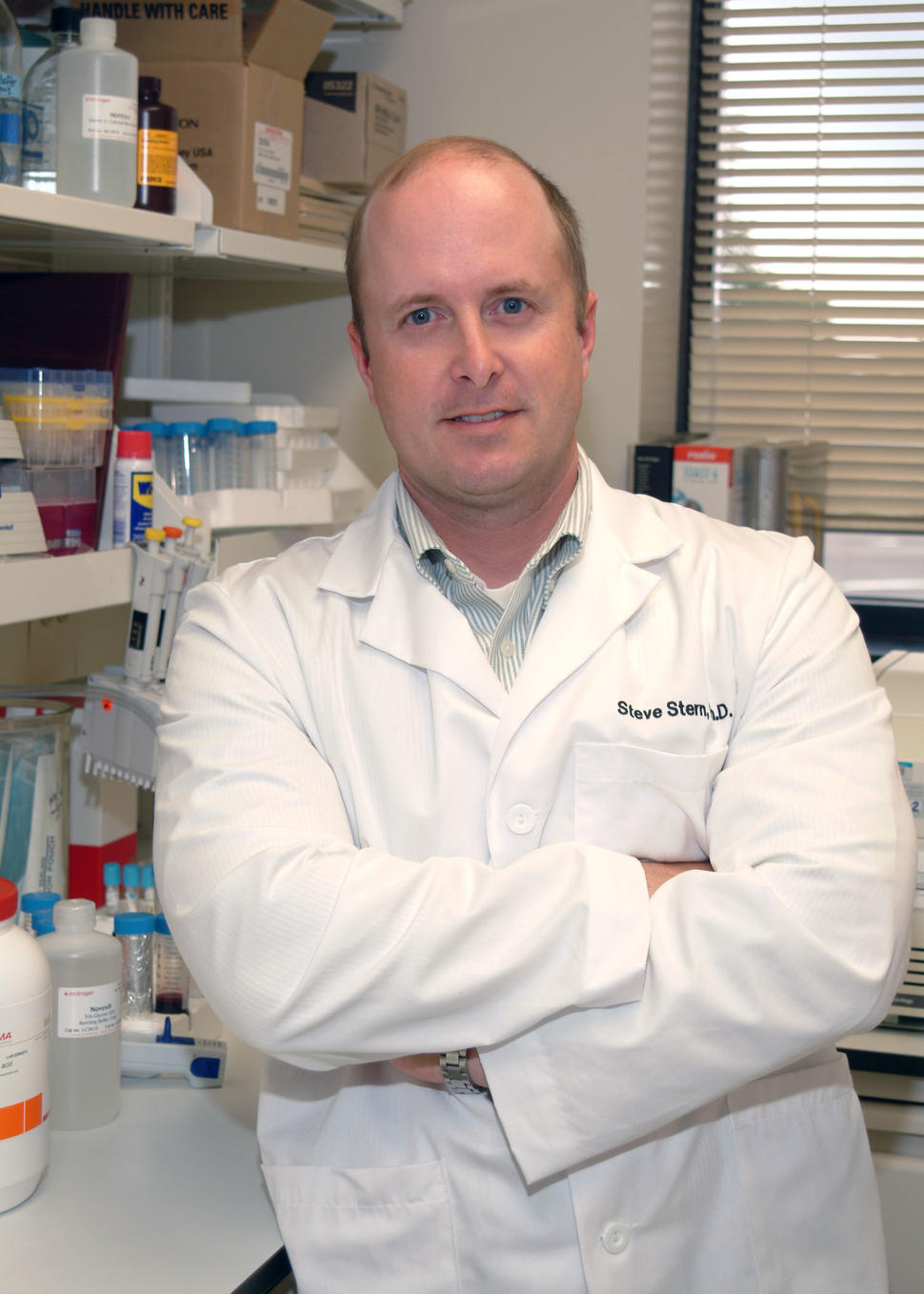 Stephan T. Stern, Ph.D., D.A.B.T.
Laboratory Co-Director, Director of Research and Development
Dr. Stern is Laboratory co-Director, Director of Research and Development and Head of the pharmacology and toxicology section of the Nanotechnology Characterization Laboratory. In this role, Dr. Stern leads new research initiatives and oversees application to the NCL Assay Cascade program. Dr. Stern is also involved in the design and implementation of pharmacology and toxicology studies used to characterize nanoparticle disposition and assess nanoparticle biocompatibility, as well as NCL drug formulation efforts. Data generated from these studies support formulation optimization and translation, including investigational new drug regulatory filings. Additional responsibilities include representation of NCL at local and national nanotechnology meetings, and the education of study personnel regarding nanoparticle safety issues.
Prior to joining the NCL, Dr. Stern was a postdoctoral fellow at the University of North Carolina at Chapel Hill in the division of drug delivery and disposition, and curriculum in toxicology. His research focused on examining the role of intestinal metabolism in modulating the gastrointestinal toxicity of chemotherapeutic agents. His areas of expertise include biochemical toxicology of the liver and kidney, analytical methodology and drug metabolism/pharmacokinetics. He received his B.S. degree in biochemistry from the University of Rochester and his Ph.D. in toxicology from the University of Connecticut. Dr. Stern is a Diplomate of the American Board of Toxicology.