Key Initiatives
NCI has worked to leverage its role as the leader of the National Cancer Program to expand our understanding of cancer and to translate new knowledge into better cancer prevention and treatment. Although the majority of NCI's funding supports investigator-initiated science, the institute also invests in major research initiatives to facilitate and support research on specific issues of importance to the cancer research enterprise. Some of these key initiatives include: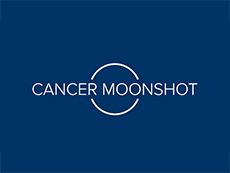 The cancer initiative is increasing resources and collaboration to make research advances available to patients across America. NCI is accepting applications for research grants that align with the goals of the Cancer Moonshot.
See Funding Opportunities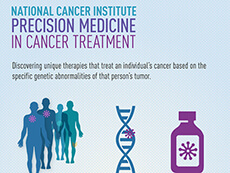 Under this initiative, NCI is focusing on four broad areas: new and expanded precision medicine clinical trials; overcoming drug resistance to cancer treatments; developing new laboratory models for cancer research; and building and sharing a digital repository of data resulting from NCI-sponsored precision medicine clinical trials, all with the aim of bringing precision medicine into everyday clinical practice.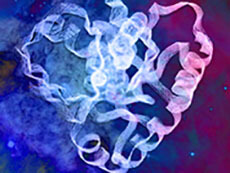 NCI established this initiative to develop effective therapies against tumors that contain mutations in members of the RAS family of oncogenes. RAS genes are mutated in approximately one-third of all cancers. The RAS Initiative highlights NCI's ability to bring together experts from across the research enterprise to address pressing scientific and clinical questions in cancer.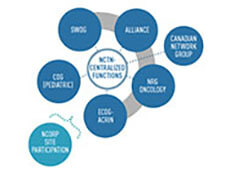 The cornerstone of NCI's clinical trials program, NCTN is a network of organizations and clinicians that conduct large phase II and phase III clinical trials across the United States and Canada. These help establish new standards of care, set the stage for FDA approval of new therapies, test new approaches to radiation therapy and surgery, and validate new biomarkers. NCTN provides an infrastructure for NCI-funded treatment, screening, and diagnosis trials at over 3,000 clinical trials sites.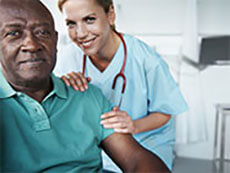 NCORP is a community-based program that builds upon the scope and activities of NCI's previously supported community networks: the NCI Community Clinical Oncology Program (CCOP), Minority-Based CCOP, and NCI Community Cancer Centers Program (NCCCP). NCORP brings cancer clinical trials and cancer care delivery research to individuals in their own communities.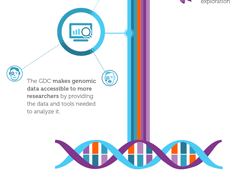 NCI has established the GDC to store, analyze, and distribute cancer genomics data generated by NCI and other research organizations. The GDC provides an interactive system for researchers to access data, with the goal of advancing the molecular diagnosis of cancer and suggesting potential therapeutic targets based on genomic information. The GDC facilitates access to data generated by many existing and forthcoming NCI programs, including The Cancer Genome Atlas (TCGA) and Therapeutically Applicable Research to Generate Effective Treatments (TARGET).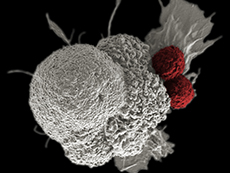 Advances in cancer immunotherapy are the result of several decades of basic research, much of it supported by NCI, on how the immune system responds to cancer. NCI continues to support a wide range of research, from basic research to clinical trials, to advance the field of cancer immunotherapy.
The PQ initiative brings researchers together to identify questions related to cancer prevention and risk; mechanisms of tumor development and recurrence; tumor detection, diagnosis, and prognosis; cancer therapy and outcomes; and clinical effectiveness that have been understudied, neglected, paradoxical, or difficult to address in the past. It is a novel approach developed by NCI to stimulate the research community and provide a new form of funding.