Screen to Save Community Spotlight: UT Health San Antonio
, by CRCHD & CTRC Staff
March is Colorectal Cancer Month, and as Screen to Save outreach activities are in progress, CRCHD will highlight education and outreach activities taking place in communities across the country. This week, CRCHD is spotlighting the work of our community health educators at the Cancer Therapy and Research Center (CTRC) of the University of Texas Health Science Center at San Antonio.
Working with the Cancer Therapy & Research Center (CTRC) and the Institute for Health Promotion Research (IHPR) at UT Health San Antonio, community health educator Sneha Prabhu, MPH, and her team are engaging their communities with a multi-level approach. To reach people locally, they are educating and screening members of their community through their partnership with CommuniCare Health Centers, a local federally qualified health center with several clinics located in high-risk areas. CTRC hosted a Giant Inflatable Colon, at University Health System on March 9–10, 2017 where they reached over 250 individuals and invited partners such as the American Cancer Society to join them in distributing education materials.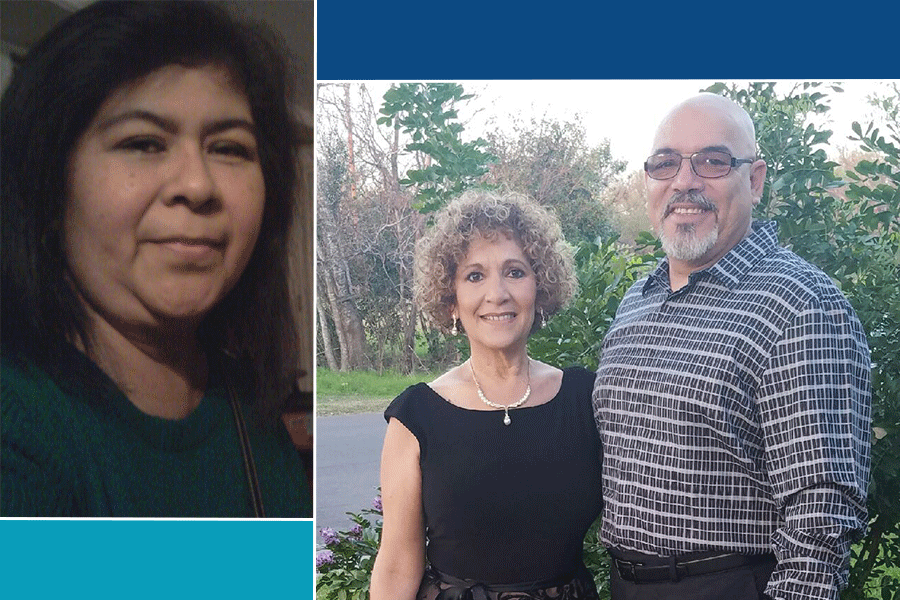 To reach the broader community, Prabhu and her team are broadcasting screening messages and stories of hope across San Antonio. Patient stories are a powerful tool when it comes to motivating people to get screened. CTRC and IHPR identified nine community role models who were willing to share their experience with colorectal cancer screening, early detection, treatment, and survivorship. These role models include Linda Moreno and Joe and Judy Regalado. Having relatable role models share their compelling, emotional, and insightful stories can have a strong impact on encouraging the community to take action toward prevention. These nine stories are being showcased through local TV news outlets for weekly segments that began on March 1, 2017.
The CTRC community health educators are also using social media to engage their communities. They have created their own new Facebook page dedicated to the Screen to Save initiative, and they will post relevant tweets and participate in Twitterchats on Twitter.
"Overall, we believe these activities together will help the CTRC and IHPR significantly contribute to the Screen to Save initiative and increase the number of people who get screened for colorectal cancer in San Antonio, especially in the highest-risk census tracts where the needs are greatest," shared Dr. Amelie G. Ramirez.
Related resources: