NCI Social Media Events
A large part of the mission of the National Cancer Institute is to share information and updates with the public and cancer research community. Social media is an ideal platform for connecting with people, and we often participate in live social media events like Facebook Live, YouTube Live and Twitter chats. Listed below are past and upcoming social media events involving NCI and our partners.
If you are interested in more information about NCI and our events, please follow us on our social media channels.
Upcoming Social Media Events
Rectal Cancer: Treatment, Research and Quality of Life
Facebook Live
Thursday, March 29, 2018, 2:00 p.m. ET
On March 29 at 2:00 p.m. ET the National Cancer Institute will host a Facebook Live to discuss rectal cancer treatment, research, and quality of life. The event will feature subject matter experts Carmen Allegra, MD, of the National Cancer Institute and University of Florida Health, Deborah Schrag, MD, MPH, of Dana-Farber Cancer Institute and moderator Andrea Denicoff, RN, MS, ANP, of the National Cancer Institute.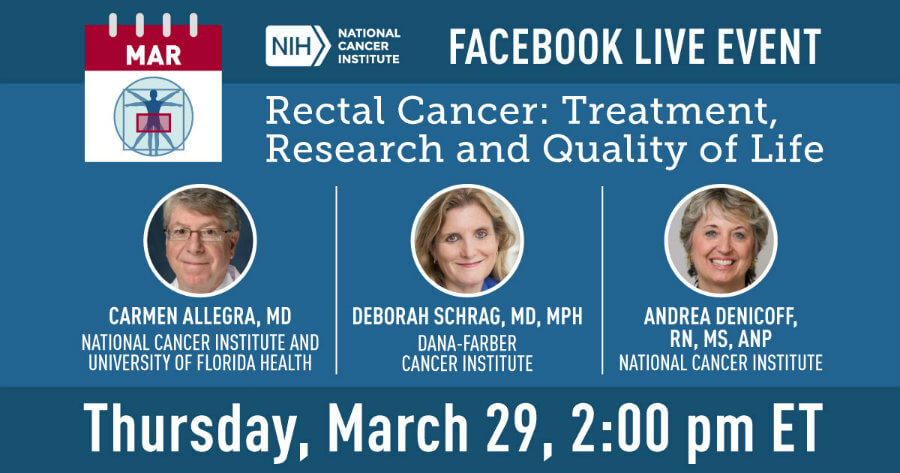 NCI Social Media Events from Previous Years