Advisory Board Meetings
Stay up to date on upcoming meetings and recent proceedings for the National Cancer Advisory Board (NCAB) and the Board of Scientific Advisors (BSA). Meeting information for all other advisory boards can be found on the Division of Extramural Activities (DEA) website.
Upcoming Meetings
Before the meeting, check the DEA's meeting pages for NCAB and BSA for the upcoming agenda.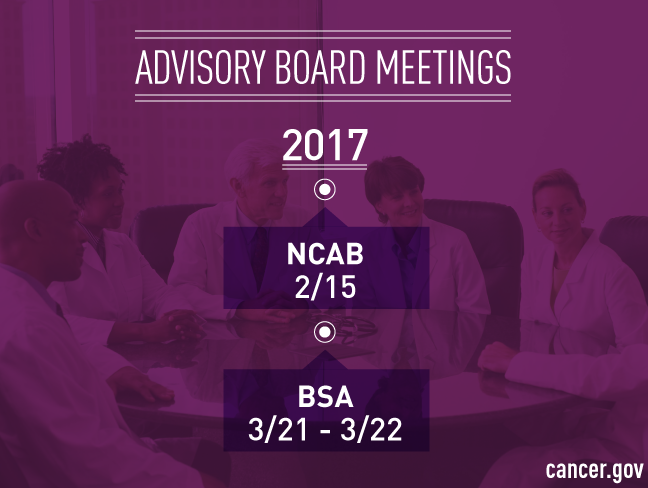 February 15, 2017
March 21-22, 2017
Recent Meetings
Meeting agendas, minutes, and slide presentations can be found on the NCAB and BSA meeting pages.
December 5 -7, 2016
8th Joint BSA and NCAB Meeting
October 31, 2016
September 6-7, 2016
167th Regular Meeting of the NCAB
June 20 - 21, 2016
7th Joint BSA and NCAB Meeting