National Cancer Reporting Fellowships
The National Cancer Institute (NCI) teamed up with the Association of Health Care Journalists (AHCJ) to present the National Cancer Reporting Fellowships from Monday, October 24 through Thursday, October 27.
AHCJ selected fourteen journalists to spend four days on the campus of the National Institutes of Health in Bethesda, Maryland. The fellowship program aimed to help reporters, editors and producers increase their understanding of the scientific process and scientific research, improve their ability to interpret and accurately report on complex scientific findings, and provide insight into the work of cancer researchers.
Fellows had a chance to hear presentations from NCI researchers and other experts on important topics such as immunotherapy, the Cancer Moonshot, cancer statistics, cancer screening and guidelines, and clinical trials among others. They also had an opportunity to tour cancer research laboratories.
The 2016 fellowship class included:
Ken Alltucker, The Arizona Republic
Eric Boodman, Stat, Boston Globe Media
Alison Bowen, Chicago Tribune
Martha Craver, The Kiplinger Letter
Bradley George, Georgia Public Broadcasting
Carrie Feibel, Houston Public Media
Laurie McGinley, The Washington Post
Catlin Nalley, Oncology Times
Padma Nagappan, independent journalist, San Diego, CA
Matthew Ong, The Cancer Letter
Maria Ortiz-Briones, Vida en el Valle, Fresno, CA
Carol Pearson, Voice of America
Yanick Rice Lamb, independent journalist and FierceforBlackWomen.com, Bowie, MD
Laura Santhanam, PBS NewsHour
The fellows were selected from dozens of qualified applicants.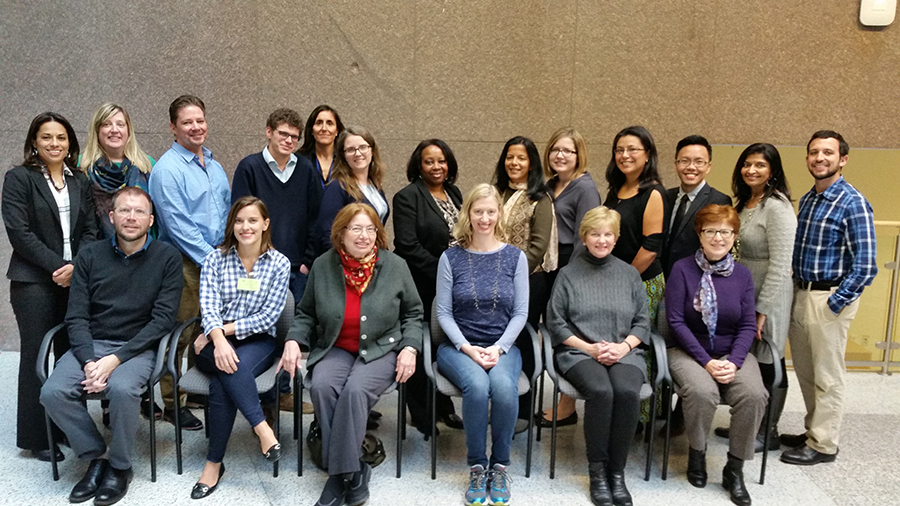 If you have any questions about this fellowship, please contact the External Relations Branch of the NCI Office of Communications and Public Liaison at NCIExternalRelations@nih.gov.