Cancer Moonshot℠
The Cancer Moonshot to accelerate cancer research aims to make more therapies available to more patients, while also improving our ability to prevent cancer and detect it at an early stage.
To ensure that the Cancer Moonshot's goals and approaches are grounded in the best science, a Cancer Moonshot Task Force consulted with external experts, including the presidentially appointed National Cancer Advisory Board (NCAB). A Blue Ribbon Panel of experts was established as a working group of the NCAB to assist the board in providing this advice. The panel's charge was to provide expert advice on the vision, proposed scientific goals, and implementation of the Cancer Moonshot.
Congress passed the 21st Century Cures Act in December 2016 authorizing $1.8 billion in funding for the Cancer Moonshot over 7 years.
The Blue Ribbon Panel Report 2016 outlines 10 recommendations to accelerate progress against cancer.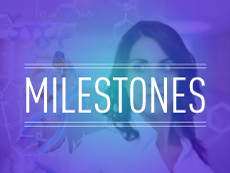 Stay up to date with the latest news and activities related to the Cancer Moonshot.