Annual Report to the Nation on the Status of Cancer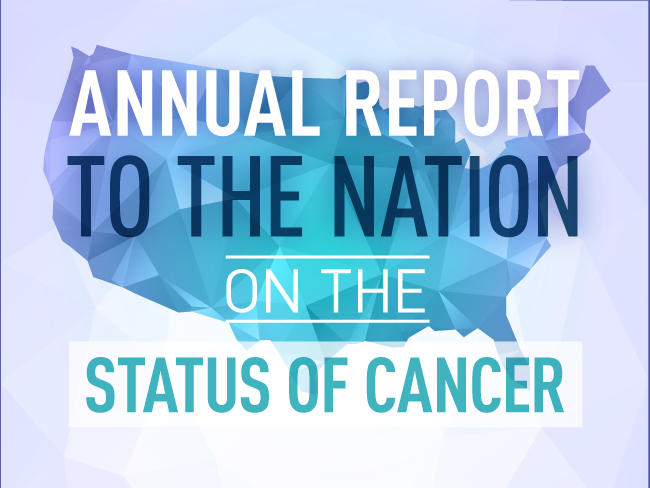 More information about the Annual Report to the Nation, including key findings and associated charts, graphs, and social media tools, is available at the SEER site.
Part 1 of the Annual Report to the Nation on the Status of Cancer was released on July 8, 2021. According to the report, during 2001 to 2018:
Overall cancer death rates continued to fall in men, women, and children.
The drop in lung cancer and melanoma deaths accelerated, likely due to advances in targeted therapies and other treatments.
Overall cancer incidence rates, or rates of new cancers, continued to rise slightly in women and children.
The second part of this year's report was released on October 26, 2021. Part 2 of the Annual Report to the Nation found that cancer patients in the United States shoulder a large amount of cancer care costs.
In 2019, the national patient economic burden associated with cancer care was more than $21.09 billion.
Patients spent a combined $16.22 billion in out-of-pocket costs and $4.87 billion in patient time costs.
National out-of-pocket costs were highest for breast ($3.14 billion), prostate ($2.26 billion), colorectal ($1.46 billion), and lung ($1.35 billion) cancers, reflecting the higher prevalence of these cancers.