Resources for You
Quickly find information that's relevant to you with these audience-focused directories.
We offer authoritative information about your type of cancer as well as general information about cancer, coping and other supportive care resources, and the latest cancer research. Also find NCI-supported clinical trials.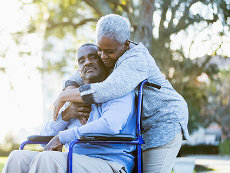 Information to help you care for the cancer patient in your life as well as yourself.
Get the latest information about cancer with our PDQ® Cancer Information Summaries and find NCI-supported clinical trials. We also offer training information and tools as well as resources for public health program planners and cancer registrars.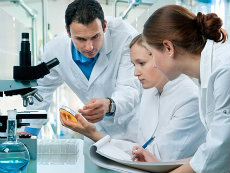 Find NCI grants, training opportunities, information about the NCI grants process, and the latest research news.
Understand NCI priorities and funding and find resources to help you work with NCI to advance cancer research and improve patient outcomes.
Learn about NCI's Center for Global Health, which facilitates global collaboration by leveraging research resources with U.S. government agencies, foreign governments, non-government organizations, and pharmaceutical and biotechnology companies.
NCI develops and commercializes novel technologies and products to prevent, diagnose, and treat cancer through its Small Business Innovation Research and Small Business Technology Transfer programs. Find links to these programs and resources.