About the Annual Plan and Budget Proposal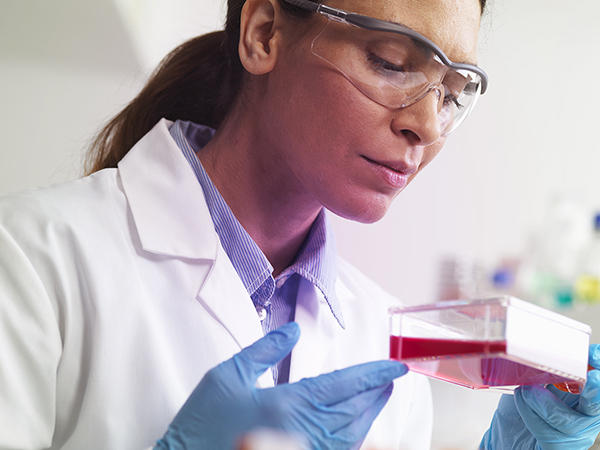 Each fiscal year, NCI is required to prepare for the President and Congress its best professional judgment on the optimum funding needed to make the most rapid progress against cancer.
The cancer research community—under NCI's leadership—is on the verge of pivotal advances in oncology. Additional funding is needed to pursue promising research opportunities that will improve our understanding of cancer and bring the benefits of cancer research to the public.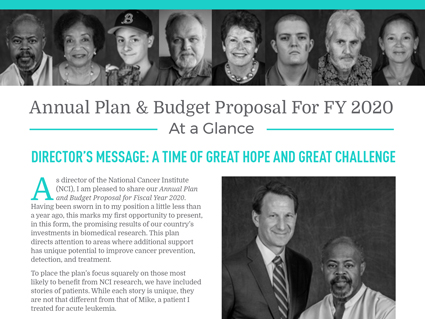 FY 2020 Annual Plan & Budget Proposal At-a-Glance
The FY 2020 Annual Plan and Budget Proposal provides a summary of the promising research opportunities for which additional funding will be important for the nation to make more progress against cancer. Read a summary of the plan and the Professional Judgment Budget now, and look for the full Annual Plan and Budget Proposal later this month.
Annual Plan and Budget Proposal Archive
View and download previous NCI Annual Plan and Budget Proposals.