Office of Grants Administration (OGA)
OGA manages the business aspect of over $3 billion in grant awards annually and ensures the grantee and the NCI fulfill and comply with all legal requirements, regulations, and administrative policies.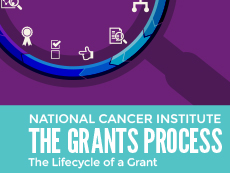 The NCI Grants Process provides an overview of the end-to-end lifecycle of grant funding. Learn about the types of funding available and the basics for application, review, award, and on-going administration within the NCI.