NCI Grant Application Development, Submission, and Award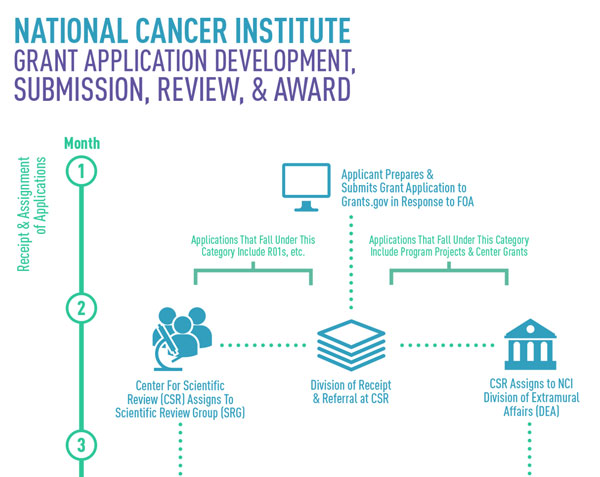 The NCI grants process is similar to the National Institutes of Health (NIH) grants process; it is rigorous and complex to ensure applications proposing promising scientific research projects are evaluated and awarded, and that the results are disseminated to the American public.
NCI grant applications follow a six-step process, as outlined below. This should provide a good understanding of the process and helpful resources. Download the PDF "The Grants Process, the Lifecycle of a Grant" for additional information.