Step 4: NCI Funding Determinations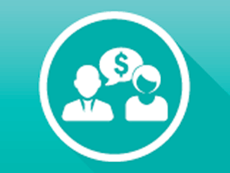 After the first three steps of the NCI grants process are complete, NCI will make funding decisions and selections for grants.
Funding Decisions
Around October 1st, the beginning of a new federal fiscal year, the NCI Scientific Program Leadership Committee (SPL) discusses program priorities and preliminary funding allocations. In order to determine the program allocations, the SPL considers:
Congressional mandates
New scientific opportunities
New initiatives
Program priorities
Previous commitments, such as noncompeting continuations
Other projected needs
Anticipated availability of funds
The SPL cannot make final allocations and funding decisions until they know the actual amount of the federal appropriation.
In recent years the NCI has adopted a new approach to the selection of grant applications to ensure a balanced grant portfolio and to recognize the value of research proposals that are highly original or address important scientific priorities. NCI does not establish an absolute payline. To ensure that we are taking advantage of the most promising scientific opportunities, NCI sets a conservative funding range for those applications that score exceptionally well and will almost always receive funding. Applications that score well but at higher ranges receive further review by NCI's scientific program staff and leadership. This process allows individual consideration of a broad range of applications, while maintaining the principle that peer review remains the primary consideration for funding.
Funding Selections
The NCAB approves more grants than the NCI budget can finance. Early in the fiscal year, the NCI formulates funding guidelines for its programs based on expected allocations of funds, program requirements, and prior history. Final funding decisions are made by the director of the NCI and the NCI Scientific Program Leadership (SPL), based primarily on review percentile/impact score ratings of scientific merit, the institute's program objectives, avoidance of duplicate effort, and other considerations. The funding mechanisms are reevaluated prior to each grant review cycle and adjusted to the current level of funds available and future funding.
After review and discussion with the NCI division, program and grants management, it becomes an authorization (paylist). The chief GMO and grants management staff use this paylist as the authority to complete the administrative review, negotiation, and award process.
Options if Your Application Isn't Funded
If your application isn't funded, you have three options:
Revise and resubmit
Create a new application
Apply outside of NIH
Resubmission
Following an unsuccessful initial application, the NIH permits one attempt to resubmit the application. If you decide to resubmit, you should know that resubmissions have unique rules. NIH will not accept a resubmission later than 37 months after the receipt date of the initial New, Renewal, or Revision application. Applications must be submitted for the dates listed in the appropriate Funding Opportunity Announcement (FOA).
The NIH will also accept a new (A0) application following an unsuccessful initial submission (A0) or resubmission (A1) application. The subsequent new application does not need to demonstrate substantial changes in scientific direction compared to previously reviewed submissions and it must not contain an introduction to respond to the critiques from the previous reviews. The number of submission cycles is not limited, but NIH does however encourage applicants to refine and strengthen all application submissions. See NOT-OD-14-082 for additional information.
More information for the NIH Policy on Resubmission Applications