Step 3: Peer Review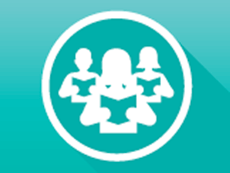 After you develop and submit your grant application and the Center for Scientific Review (CSR) and NCI receive and assign it, it will undergo the NIH Peer Review process to ensure that your application receives fair, independent, expert, and timely review so that the most promising research may be funded.
The NIH peer review system consists of two sequential levels of review mandated in 1974 by Section 475 of the Public Health Service Act. This dual review process provides a more objective evaluation than a single level of peer review by guaranteeing that the members of the scientific research community evaluate the project's scientific and technical merit. The goal of the system is to provide the responsible NIH official with the best advice available regarding both scientific and societal values and needs.
The two levels of the NCI Peer Review process:
Level 1- Initial Peer Review: The CSR or the NCI manages the initial peer review meetings to evaluate the scientific merit of research grant/cooperative agreement applications.
Level 2 - NCI National Cancer Advisory Board (NCAB) Peer Review: The NCAB conducts the second level of the dual peer review system.
Just-in-Time (JIT) Information
For applications reviewed by the CSR and scored within a certain range, the NIH automatically sends an email requesting the following JIT information:
Updated other support for senior/key personnel
Certification of Institutional Review Board (IRB) approval for the use of human subjects (if applicable)
Required Education in the Protection of Human Subjects (if applicable)
Certification of Institutional Animal Care and Use Committee (IACUC) approval (if applicable)
These requests are not a Notice of Award (NoA) or a guarantee of funding.
JIT information must be submitted for review and evaluation prior to an award being made.
JIT information must be submitted electronically using the Just-in-Time feature in the eRA Commons.
Find additional information about JIT Procedures in the Grants Policy Manual.
For questions regarding JIT requirements for a specific grant application, contact the assigned grants management specialist.