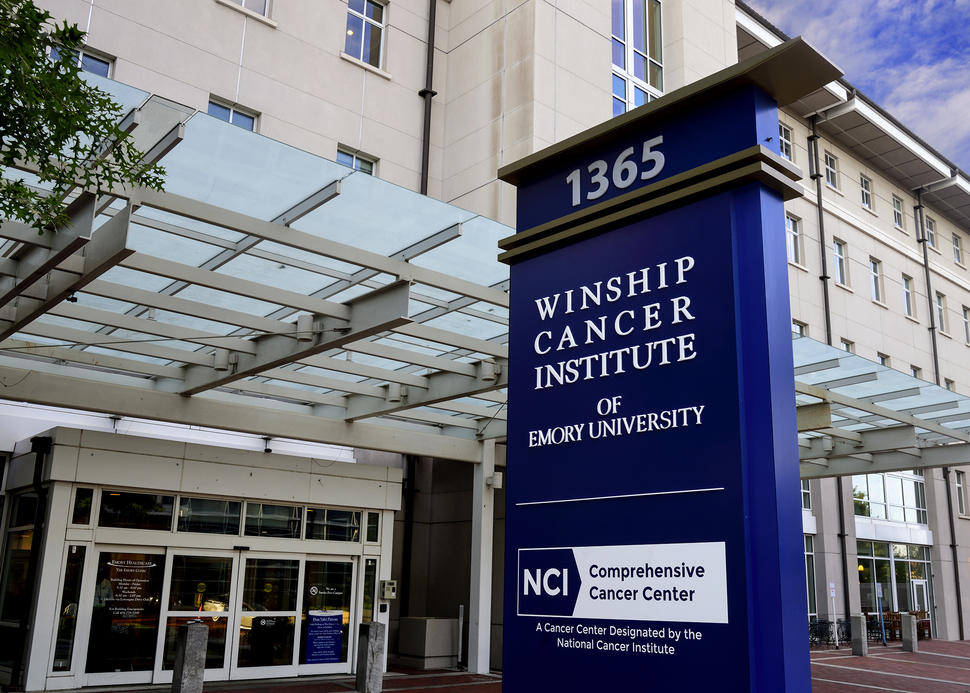 Winship Cancer Institute
Emory University
Comprehensive Cancer Center
Suresh S. Ramalingam, MD., FASCO , Executive Director
Atlanta, Georgia
Main: 404-778-1900

Winship first received its NCI designation in 2009 and earned NCI-Designated Comprehensive Cancer Center status in 2017. Winship Cancer Institute of Emory University is at the forefront of cancer research and discovery and is the only NCI-Designated Comprehensive Cancer Center in the state of Georgia.
Winship physicians provide cancer care at the following locations: Emory University Hospital, Emory University Hospital Midtown, Emory Saint Joseph's Hospital, Emory Johns Creek Hospital, Emory Proton Therapy Center, Grady Memorial Hospital, and the Atlanta VA Medical Center.
Research at the Winship Cancer Institute
Innovative cancer research is central to Winship's mission. From basic investigation to clinical and translational research to population-based outcomes, Winship places a strong emphasis on identifying how to overcome health disparities and how to truly impact Georgia's cancer challenges. Cancer immunology, precision medicine, and phase 1 clinical trials are areas of expertise.
Winship's basic scientists conduct research in such realms as DNA damage and repair, epigenetic regulation, cellular signaling, and metastasis in cancer cells. Winship members' research productivity is demonstrated in many high-impact papers published every year.
Programs and Initiatives
Winship's four research programs are; Cancer Immunology, Cancer Prevention and Control, Cell and Molecular Biology, and Discovery and Developmental Therapeutics.
A major Winship initiative links its clinical trials program to the needs of its patient population. Winship has tripled the size of its dedicated Phase I Clinical Trials Unit, the largest facility of its kind in Georgia. In 2018, Winship formally launched the Center for Cancer Immunology. In 2014, Winship was selected as one of NCI's Lead Academic Participating Sites to provide leadership to the National Clinical Trials Network.
* This profile was provided by the Winship Cancer Institute.