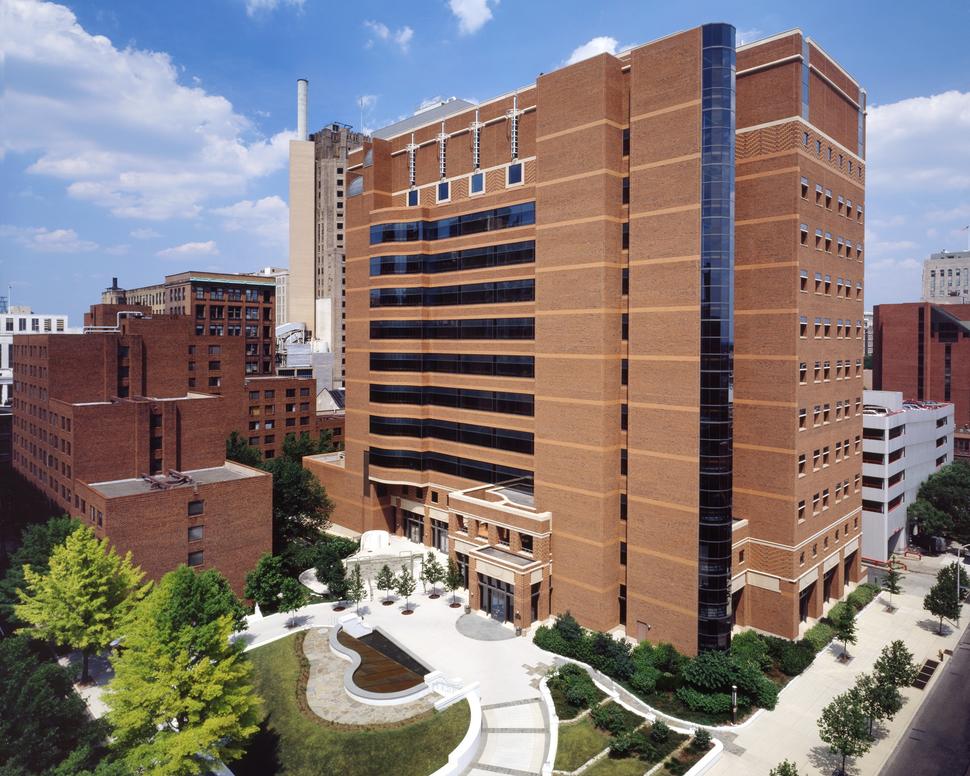 Sidney Kimmel Cancer Center – Jefferson Health
Cancer Center
Andrew Chapman, DO, FACP, Intirim Director
Philadelphia, Pennsylvania
Main number: 215-503-5692

The Sidney Kimmel Cancer Center – Jefferson Health (SKCC) became an NCI-Designated Cancer Center in 1996. The SKCC mission is to improve the lives of cancer patients and their families through innovation, compassion, and breakthrough technology. SKCC offers experience in all aspects of cancer from the laboratory to the clinic. The expertise of physicians, scientists, staff, and other health care professionals places SKCC at the forefront of cancer research and care.
SKCC provides access to advanced clinical trials and comprehensive treatment strategies for patients throughout the Delaware Valley via 14 sites in Center City Philadelphia, South Jersey, Northeast Philadelphia, and the northern suburbs of Philadelphia. SKCC also has agreements with 20 SKCC network affiliate sites.
At its main academic site in Center City, SKCC enrolls nearly 19% of patients on clinical trials, making it one of the highest trial enrollment rates in the country. A unique collaboration with the Sarah Cannon Research Institute has expanded clinical trial options to patients in the Philadelphia area and beyond.
Research at SKCC
SKCC is devoted to eradicating cancer by leveraging its strengths in research and clinical care to: discover the molecular basis of cancer development and progression; develop this knowledge into effective new prevention, detection, and treatment strategies; educate patients, clinicians, and scientists; devise innovative strategies to decrease cancer health disparities; and deliver the most advanced care.
Some SKCC researcher accomplishments include:
Identifying a means to therapeutically target "undruggable" pathways that drive prostate cancer.
Novel insights into drug administration schedules to elicit more complete responses in melanoma models.
A potential new way to predict and determine overall survival in patients with diffuse large B-cell lymphoma.
Publishing a practice-changing consensus statement that provides a comprehensive and balanced clinical approach to genetic referrals and testing so that providers can offer patients an opportunity to make informed decisions regarding genetic testing, screening, and personalized treatment.
Establishing cancer center-wide priorities for the greater Philadelphia area, emphasizing cancer health disparities, as well as genetic and behavioral factors influencing cancer risk. SKCC's efforts in community outreach and engagement have demonstrated an expertise in aligning cancer services and trials to the needs of the surrounding community.
Select Scientific Initiatives at SKCC
SKCC's renowned interdisciplinary teams of researchers, clinicians, and population scientists accelerate discovery in the following program areas: Cancer Cell Biology and Signaling, Molecular Biology and Genetics, Prostate Cancer, Breast Cancer, and Gastrointestinal Cancer. Program staff aim to translate their findings into more effective treatments for all cancer types, with a special focus on the local patient population.
Some of SKCC's novel initiatives include:
The Men's Genetic Risk Clinic, a clinic offering genetic testing and counseling to men being treated for prostate cancer.
The Neu Center for Supportive Medicine and Survivorship, a resource for patients providing psychosocial support, such as routing screening for behavioral health and social needs, patient education, and palliative medicine.
This profile was provided by the Sidney Kimmel Cancer Center – Jefferson Health.