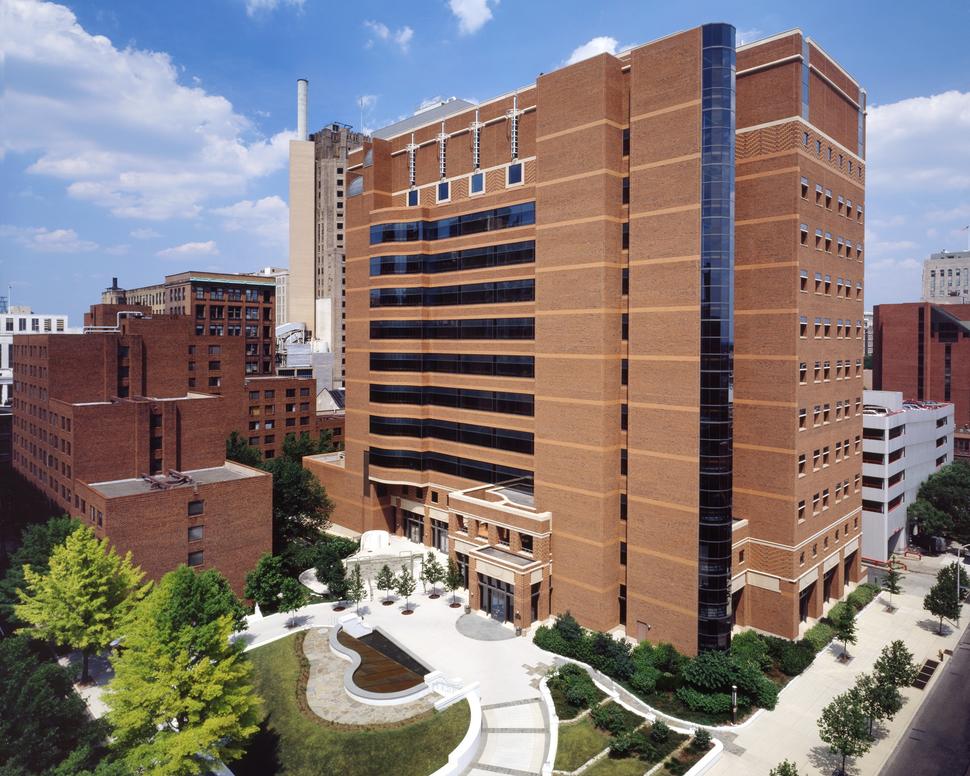 Sidney Kimmel Cancer Center – Jefferson Health
Cancer Center
Andrew Chapman, DO, FACP, Director
Philadelphia, Pennsylvania
Main number: 215-503-5692

The Sidney Kimmel Cancer Center (SKCC) at Jefferson Health is a matrixed consortium cancer center that serves the diverse patient population of urban Philadelphia and its adjacent communities by building upon the unique expertise, resources, and capabilities of two highly regarded Philadelphia-based institutions, Thomas Jefferson University and Drexel University. Our members are singularly focused on eradicating the impact of cancer, including disparities and inequities, in our community and beyond through the most advanced clinical care, innovative transdisciplinary research, dynamic training and mentorship, and trusted partnerships with community organizations, families, and civic leaders.
The mission of the SKCC is to improve the lives of cancer patients and their families through compassion, innovation, and breakthrough discoveries. Areas of scientific focus include cancer risk and control, implementation science, cancer health disparities, clinical trials, molecular oncology regulation and approaches, translational and cellular oncology, and immune cell regulation and targeting. Research in each of these areas is needed to successfully unravel the cancer problems within our Catchment Area and enable us to leverage our distinct expertise in understanding the needs of our community, moving catchment-relevant discoveries quickly from the bench to the bedside, and then sharing our findings and implementing interventions within the community.
The SKCC provides access to advanced clinical trials and comprehensive treatment strategies for patients throughout the Delaware Valley via 5 Advanced Care Hub sites in Center City Philadelphia, South Jersey, Northeast Philadelphia, and the northern suburbs of Philadelphia.
Our Catchment Area consists of seven contiguous counties, four in Pennsylvania (Philadelphia, Montgomery, Delaware, and Chester) and three in New Jersey (Burlington, Camden, and Gloucester). Notably, the region has approximately 6.1 million residents; if it were a state, it would be the 20th most populous state in the U.S.
Research at SKCC
SKCC is devoted to eradicating cancer by leveraging its strengths in research and clinical care to: discover the molecular basis of cancer development and progression; develop this knowledge into effective new prevention, detection, and treatment strategies; educate patients, clinicians, and scientists; devise innovative strategies to decrease cancer health disparities; and deliver the most advanced care.
Some SKCC researcher accomplishments include:
Novel insights into drug administration schedules to elicit more complete responses in melanoma models.

Publishing a practice-changing consensus statement that provides a comprehensive and balanced clinical approach to genetic referrals and testing so that providers can offer patients an opportunity to make informed decisions regarding genetic testing, screening, and personalized treatment.

Establishing cancer center-wide priorities for the greater Philadelphia area, emphasizing cancer health disparities, as well as genetic and behavioral factors influencing cancer risk.

SKCC's efforts in community outreach and engagement have demonstrated an expertise in aligning cancer services and trials to the needs of the surrounding community.  With our SKCC Mobile Screening Van we bring cancer screenings out into underserved neighborhoods. 
Select Multidisciplinary Initiatives at SKCC

SKCC's renowned interdisciplinary teams of researchers, clinicians, and population scientists accelerate discovery in the following program areas: Cancer Risk and Control, Molecular Oncology Regulation Approaches, Translational and Cellular Oncology, and Immune Regulation Targets.  
Some of SKCC's novel initiatives include:
The Aging in Cancer Institute builds upon SKCC's clinical and research expertise in the field of aging and cancer. Specifically, this center addresses the entire cancer continuum through five primary pillars. Insights gained in one pillar will directly inform advances in another: 
Basic science research that will explore the aging-associated molecular changes that contribute to cancer susceptibility, progression, and metastasis;

Translational research that will turn the discoveries uncovered by the basic science arm into novel therapies and clinical trials for a population that has been historically underrepresented in clinical trials;

Population health research that will provide a better understanding of the underlying drivers of cancer disparities;

Clinical care delivery, which will improve the access, quality, and delivery of specialized cancer care that focuses on factors impacting older adults; and

Training and education that will provide significant opportunities to increase the number of specialists and caregivers capable of caring for older adults with cancer. 
The Philadelphia Prostate Cancer Biome Project is a long-term, multi-discipline, multi-institutional collaboration that studies the region's prostate-cancer biome, the biological-sociological-psychological ecosystem where it flourishes. The project partners with top cancer centers, hospitals, and universities in the Philadelphia region to collect and process bio-specimens and patient/population data. Patients are tracked over years to understand the many factors that predict outcomes in the prostate cancer biome.
The Melanoma Research Institute was to established as the premier research institute for melanoma in the United States and offer the most comprehensive and advanced spectrum of research and care in the treatment of melanoma. It consists of two arms: The ocular melanoma arm deals with an extremely rare and lethal cancer of the eye involving the iris, ciliary body, choroid, or conjunctiva.  The cutaneous melanoma arm deals with the more familiar cancer of the skin, which develops when melanocytes, the cells that give the skin its tan or brown color, grow uncontrollably.  The interdisciplinary collaborations fostered benefit melanoma researchers and patients alike. 

This profile was provided by the Sidney Kimmel Cancer Center – Jefferson Health.