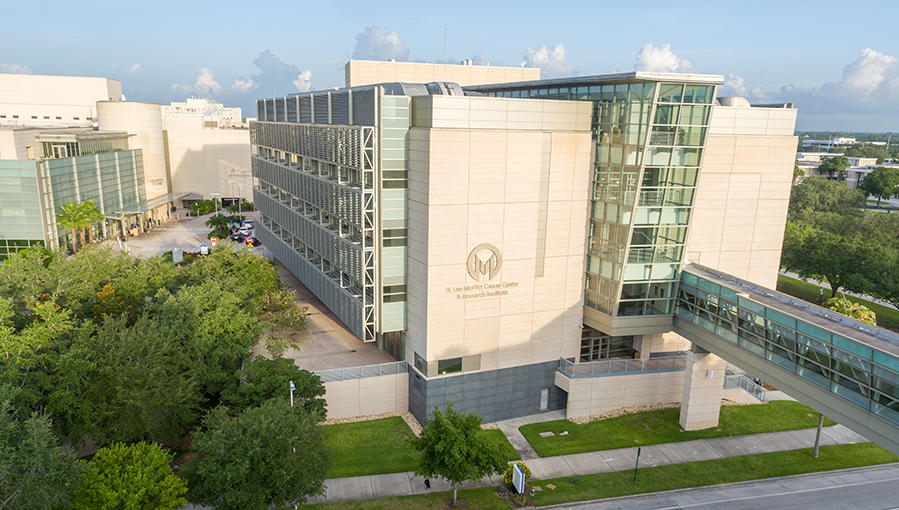 Moffitt Cancer Center
Comprehensive Cancer Center
John L. Cleveland, Ph.D., Director
Tampa, Florida
Main: (813) 745-4673
New Patient/Physician Referral: 1-888-860-2778
Moffitt Cancer Center received its NCI designation in 1998 and earned NCI-Designated Comprehensive Cancer Center status in 2001. Moffitt is one of the few free-standing cancer centers in the country and the only NCI-Designated Comprehensive Cancer Center based in Florida.
Moffitt's catchment area includes 15 counties spanning West Central Florida. Moffitt strives to address catchment area needs by promoting innovative research, outreach, and education across the cancer continuum.
Education and training are a fundamental part of Moffitt's core mission. The cancer center provides numerous education opportunities to groups and individuals ranging from health care professionals to postdoctoral students.
Partnerships between Moffitt and other facilities bring superior care to patients throughout Florida. Partnerships include: Memorial Healthcare System in South Florida and Morton Plant Hospital's Radiation Oncology Department in Pinellas County.
Research at Moffitt Cancer Center
Moffitt is one of the few cancer hospitals in the world with specialists in evolutionary biology and mathematical oncology, cancer biology, computer science, and informatics working collaboratively to anticipate a tumor's path and harness the body's own immune system to fight cancer.
Moffitt conducted nationwide clinical trials that led to the initial FDA approvals of CAR T-cell therapy, a personalized therapy using a patient's own immune cells to fight certain types of cancers.
Select Scientific Initiatives at Moffitt Cancer Center
Moffitt's five multidisciplinary research programs consist of integrated teams working together to tackle the complexity of cancer. The five programs are:
Cancer Biology and Evolution, which focuses on investigating and defining the complex dynamics that govern the biology and therapeutic responses of cancer, and to deliver new agents and strategies to prevent and treat refractory or relapsed malignancies.
Cancer Epidemiology, which contributes to reducing cases of cancer through research to identify risk factors across the cancer continuum comprising etiology, progression, and outcome, and the translation of that knowledge into successful prevention and early detection interventions.
Chemical Biology and Molecular Medicine, which integrates chemical biology and systems biology technologies to develop new therapeutic approaches for the treatment of cancer.
Health Outcomes and Behavior, which contributes to the prevention, detection, and control of cancer through the study of health-related behaviors, health care practices, and health-related quality of life.
Immunology, which applies basic research findings to the treatment of human malignancies to develop and deliver advanced clinical immunotherapies that benefit cancer patients. The goal is achieved through close integration of basic, translational, and clinical researchers to discover basic mechanisms and rapidly translate them from the bench to the bedside.
Two of the programs, Cancer Biology & Evolution and Immunology, accrue more than 1,000 patients for treatment a year.
This profile was provided by Moffitt Cancer Center.