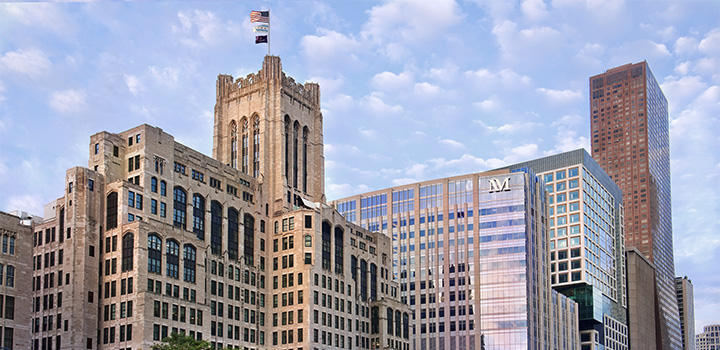 Robert H. Lurie Comprehensive Cancer Center
Northwestern University
Comprehensive Cancer Center
Leonidas C. Platanias, M.D., Ph.D., Director
Chicago, Illinois
Main: 312-695-0990

First established in 1974, the Robert H. Lurie Comprehensive Cancer Center of Northwestern University became an NCI-Designated Comprehensive Cancer Center in 1997. Dedicated to overcoming cancer through scientific discovery, advancing medical knowledge, providing state-of-the-art cancer care, and training the next generation of physicians and scientists, the Lurie Cancer Center has a long-standing commitment to advocacy, education, outreach, and engagement.
The Lurie Cancer Center unites physicians and scientists from Northwestern University's campuses in Evanston and Chicago. Working together across disciplines, they bring their combined skills and expertise to patients at four Chicago teaching hospitals: Northwestern Memorial Hospital, Ann & Robert H. Lurie Children's Hospital of Chicago, Shirley Ryan AbilityLab, and the Jesse Brown VA Medical Center.
Fueled by advances in research, Lurie Cancer Center and its affiliated hospitals provide comprehensive care for nearly 16,000 new patients each year. A wide range of specialized programs and services support patients from diagnosis through treatment and survivorship, including dynamic supportive oncology, fertility preservation, and survivorship programs.
Research at the Lurie Cancer Center
Collaborative research opportunities spanning 35 academic departments across four schools enable Lurie Cancer Center investigators to integrate the spectrum of basic, clinical, and population-based research, and explore new ways to bridge these scientific areas. Based on their research focus, members are organized into eight formal research programs: Cancer Epigenetics and Nuclear Dynamics; Tumor Environment and Metastasis; Membranes; Organelles and Metabolism; Cancer and Physical Sciences; Cancer Prevention; Cancer Control and Survivorship; Translational Research in Solid Tumors; and Hematologic Malignancies. Lurie Cancer Center's members benefit from access to 15 shared resources providing services, equipment, and expertise that are fundamental to understanding the biology and clinical manifestations of cancer.
These research programs include NCI Specialized Programs of Research Excellence (SPOREs) grants in brain cancer and prostate cancer, and a comprehensive clinical trials program offering access to more than 300 interventional clinical trials. Lurie Cancer Center's Clinical Trials Office provides a centralized resource to conduct phase 1 through phase 3 trials investigating a full spectrum of diagnostic and treatment strategies. Lurie Cancer Center is a Lead Academic Participating Site, providing scientific leadership in the design and conduct of clinical research within the National Clinical Trials Network, and a participant in the NCI's Experimental Therapeutics Clinical Trials Network.
Select Scientific Initiatives at Lurie Cancer Center
The Lurie Cancer Center is pioneering initiatives to improve the lives of patients and advance the quality of cancer care worldwide, including:
The Center for Cancer Nanotechnology Excellence, using Spherical Nucleic Acids to gain access to intracellular environments, discovers new aspects of cancer biology and creative effective new treatment options.

The Translational Bridge Program, established to propel laboratory research into clinical trials and educate a new generation of investigators. The program partners a Lurie Cancer Center investigator with a clinician to mentor and supervise a postdoctoral fellow.

Community partnerships and programs to identify and address barriers to cancer health equity and improve outcomes in underserved neighborhoods, including the Chicago Cancer Initiative, the Center for Health Equity Transformation, and the Chicago Cancer Health Equity Collaborative.

The Center for Global Oncology, which works to advance oncology education, research, and treatment in underserved areas around the world. 

An innovative CAR T-Cell Therapy Program and a Hematopoietic Stem Cell Transplant Program that leads the region in volume and types of transplants, averaging more than 350 transplantations per year with survival rates that consistently exceed the national survival rates.

The OncoSET Precision Medicine Program, which is advancing genomic technologies to determine the most effective course of personalized cancer therapy.
*This profile was provided by the Robert H. Lurie Comprehensive Cancer Center.