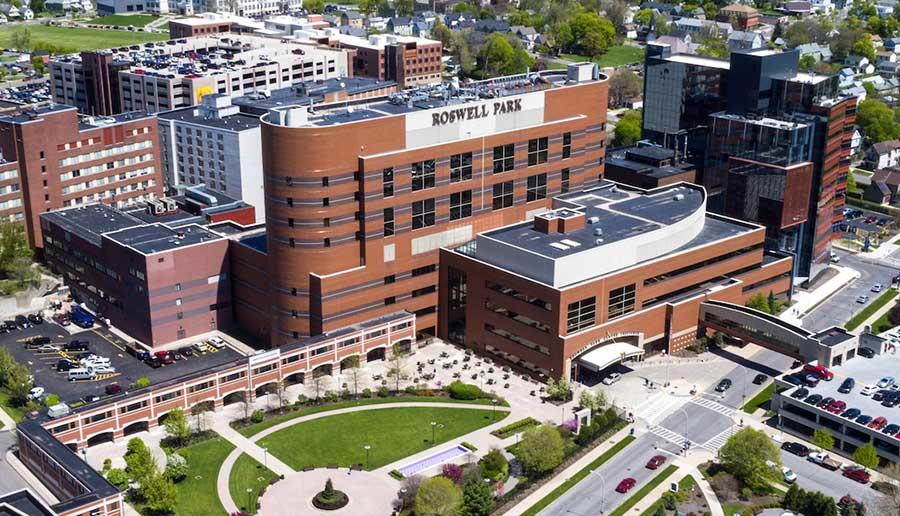 Roswell Park Comprehensive Cancer Center
Comprehensive Cancer Center
Candace S. Johnson, Ph.D., President & CEO
Buffalo, New York
Main: (716) 845-2300

Roswell Park was recognized in 1972 as one of the first three NCI-Designated Comprehensive Cancer Centers. Founded in 1898, Roswell Park was the first institution in the world to focus exclusively on cancer research. Its mission was expanded later to include patient care, cancer prevention, and education.
Today, tens of thousands of patients are in active care at Roswell Park, where they have access to the most advanced treatments as well as a full menu of support and wellness services. Roswell Park collaborates with the John R. Oishei Children's Hospital of Buffalo to treat pediatric patients with cancer and blood disorders.
Research at Roswell Park
Roswell Park concentrates on translational research, transferring knowledge from the laboratory into the clinic as quickly as possible to benefit patients sooner. Clinical trials are critical to this effort, and Roswell Park has one of the largest early-phase clinical trials programs in New York State.
Its Center for Immunotherapy offers clinical trials for a wide range of immunotherapies, including therapeutic vaccines and adoptive cell therapies, with many developed at Roswell Park. In 2017, Roswell Park launched the world's first clinical trial using a two-gene combination for adoptive T-cell therapy.
Research at Roswell Park has had a strong impact on public policy related to tobacco use, the leading cause of preventable death. In 1950, Roswell Park was among the first institutions to issue a report making the connection between smoking and lung cancer. Its Department of Health Behavior—one of only nine federally funded Tobacco Centers of Regulatory Science—conducts research on the impact of tobacco product flavors on toxicity and behavior. Investigators focus on research that is relevant and will inform policy debates at the local, national, and international levels.
Select Scientific Initiatives at Roswell Park
With support from the federally funded Cancer Moonshot℠, Roswell Park is helping to accelerate the development of new immunotherapies to prevent and treat cancer, while aiming to expand the number of people who can benefit from immunotherapy. Its new Data Management and Resource-Sharing Center supports the work of 13 cancer centers that are leading some of the nation's most ambitious cancer research projects.
In 2018, Roswell Park partnered with Cuba to form Innovative Immunotherapy Alliance S.A., the first-ever biotech venture between the United States and Cuba, to advance the development of more effective cancer therapies. Roswell Park was the first medical institution in the United States to begin FDA-authorized testing of CIMAvax-EGF, a lung cancer vaccine developed in Cuba that also shows promise for the treatment and prevention of other cancers.
There are five major research programs at Roswell Park: Cell Stress and Biophysical Therapies, Developmental Therapeutics, Genetics and Genomics, Population Sciences, and Tumor Immunology and Immunotherapy. These programs incorporate the expertise of clinical researchers within the departments of medicine, surgery, radiation medicine, and pathology as well as subspecialty services.
*This profile was provided by Roswell Park Comprehensive Cancer Center