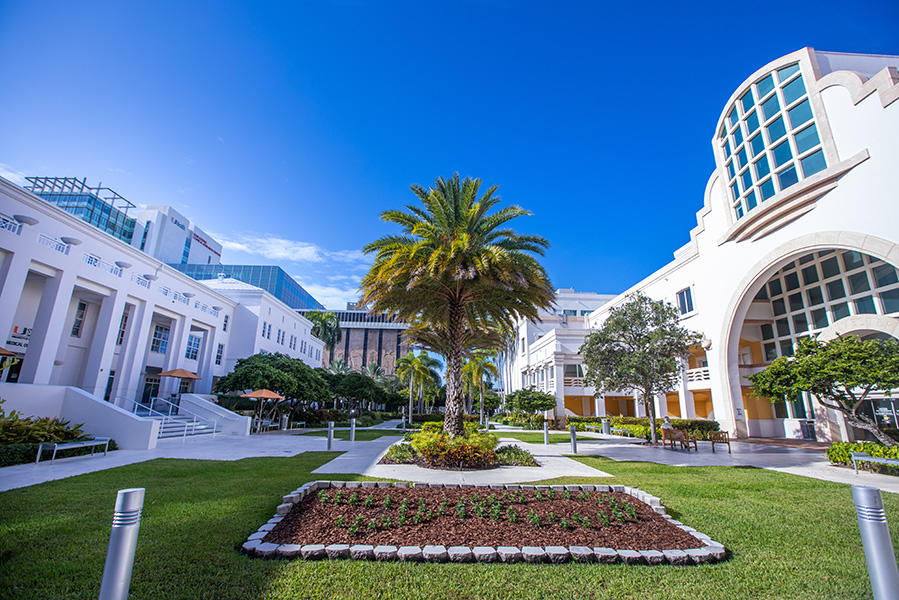 Sylvester Comprehensive Cancer Center
University of Miami Miller School of Medicine
Cancer Center
Stephen D. Nimer, M.D., Director
Miami, Florida
Main: (305) 243-1000

Sylvester Comprehensive Cancer Center at the University of Miami Miller School of Medicine is the only NCI-Designated Cancer Center in South Florida, serving one of the most ethnically, racially, and socioeconomically diverse catchment areas in the country. Sylvester's mission is to reduce the human burden of cancer through research, education, prevention, and the delivery of quality patient care. Sylvester currently has seven cancer treatment locations within its four-county catchment area, providing convenient access to clinical therapies and supportive care.
Research at Sylvester
Sylvester has several highly collaborative, multidisciplinary research programs including Cancer Epigenetics, Cancer Control, and Tumor Biology which are comprised of more than 100 faculty members and supported by a number of shared resources.
The research programs address cancers of particular concern to the catchment area, including cervical, prostate, melanoma, leukemia, anal, and virally induced cancers. These cancers are disproportionately higher in South Florida than in the general population.
Sylvester's research programs investigate the changes that occur inside the cell that give rise to cancer or enable cancers to progress, and devise ways to target these changes with safer and more effective treatments.
Physicians and scientists work together to move discoveries from the laboratory to patients in the clinic and the community. Sylvester has numerous cancer prevention efforts, involving at-risk groups. The center also offers the only phase 1 clinical trials program in South Florida, which has offered access to some of the newest investigational therapies, including CAR T-cell therapies, IDH inhibitors, and novel combination therapies, such as ADCT-402 plus durvalumab for patients with non-Hodgkin lymphoma.
Recent practice-changing findings by physician–researchers at Sylvester in cancer surgery, radiation therapy, and immunotherapy have significantly impacted the treatment of patients with cancers of the bladder, prostate, lung, as well as those with sarcomas and hematologic malignancies.
Select Scientific Initiatives at Sylvester
Sylvester's efforts to address cancer disparities in the region and beyond include the Firefighter Cancer Initiative (FCI), which investigates factors contributing to the increase in cancer risk among these first responders and ways to reduce their exposure. As a result, thousands of decontamination kits are now in use across Florida.
Women in Miami's Little Haiti have a much higher than average incidence of cervical cancer and Sylvester investigators have implemented novel prevention strategies that overcome traditional barriers to screening, prevention, and treatment. The Sylvester Game Changer Vehicle provides innovative educational and cancer screening approaches to the many medically underserved communities across South Florida.
Located in Miami, the gateway to Latin America and the Caribbean, Sylvester is uniquely able to impact cancer care in this region. Sylvester is helping alleviate inequalities in cancer control in low-and middle-income countries through its Global Oncology and International Medicine Programs.
Sylvester has also established international clinical and research collaborations with educational and clinical institutions in 16 other countries, including Mexico, Argentina, Costa Rica, Colombia, Haiti, Jamaica, Brazil, the Dominican Republic, and Aruba.