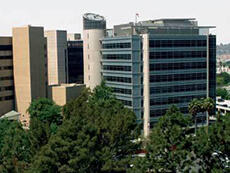 USC Norris Comprehensive Cancer Center
University of Southern California
Comprehensive Cancer Center
Caryn Lerman, Ph.D., Director
Los Angeles, California
General Information: (323) 865-3000

One of the first eight centers to receive NCI-Designated Cancer Center status, the University of Southern California Norris Comprehensive Cancer Center (USC Norris) is a leader in cancer research, education, and patient-centered oncology care. USC Norris's vision is to reduce the burden of cancer for all people. The center's location in the fourth most diverse city in the United States provides an opportunity and a mandate to lead in research that addresses the cancer-related needs and cancer disparities among diverse communities and special populations. To realize this vision, USC Norris members are organized into five multidisciplinary research programs spanning from basic science to translational and clinical science and population science. These highly collaborative programs of laboratory, clinical, and population-based research drive scientific discoveries and foster translation to the clinic and community. USC Norris's cancer training programs are part of the fabric of these efforts, creating a diverse pipeline for the next generation of cancer scientists and clinicians, while its Office of Community Outreach and Engagement is the vehicle by which they understand, engage, and serve the needs of the underserved communities in Los Angeles county and beyond.
Research at USC Norris
USC Norris members are organized into five transdisciplinary research programs: Tumor Microenvironment, Genomic and Epigenomic Regulation, Translational and Clinical Sciences, Cancer Epidemiology, and Cancer Control Research. Through Disease-Specific Research Affinity Groups, scientists across the continuum of cancer research collaborate with Clinical Disease Teams to apply new knowledge to address important cancer problems and ultimately to change the paradigm of cancer prevention and cancer care. Selected transformative achievements include the following.
Basic Science: USC Norris has recently:
developed a novel treatment for patients with precervical cancer based on laboratory research
discovered a major role for activated natural killer cells in combination with certain antibodies
 validated two novel approaches to aid the development of new cellular therapies for blood cancers, and development of a new cell therapy–based platform technology that is as effective  as the Food and Drug Administration approved treatment for B-cell lymphoma, but with limited toxicity
discovered that DNA methylation inhibitors kill cancer cells by evoking an antiviral response and validation of antiviral response markers to predict leukemia patient response to these treatments
analyzed how the protein GRP78 escapes to the cancer cell surface to drive cancer cell survival, leading to a novel drug development platform.
Translational and Clinical Sciences: Key recent translational discoveries include:
discovery of novel immunological mechanisms of EphB4/EphrinB2 signaling leading to phase 1 and 2 trials
 advancement of the Artemis study as a novel therapeutic target through NCI NeXT with lead compound optimization for acute myelogenous leukemia
development of a novel combination of epigenetic inhibitors and immunotherapies for the treatment of gastrointestinal cancers
validation of novel circulating biomarker methods including liquid biopsy RNA studies for monitoring prostate cancer clinical outcomes and cell free DNA methylation assays for early detection of occult cancer following adjuvant treatment in breast cancer
molecular classification of colon cancer including the discovery of novel mutations as a predictive and prognostic biomarker.
Population Science: Leveraging the NCI-funded Cancer Surveillance Program and Multi-Ethnic Cohort, population scientists have made impactful discoveries to reduce cancer disparities:
identified novel genomic and environmental risk factors for prostate cancer, breast cancer, and acute lymphoblastic leukemia in different racial/ethnic groups
developed a multiethnic polygenic risk score for aggressive prostate cancer that is being translated to a clinical trial
established elevated risk of pancreatic cancer among African Americans and Latinos with late-onset diabetes
 linked e-cigarette use with initiation of combustible tobacco products in teens and documented the respiratory effects of e-cigarette use
 developed and disseminated novel school-based skin cancer prevention and HPV vaccination interventions among underserved communities.
Select Scientific Initiatives at USC Norris
Cancer Disparities: The catchment area of Los Angeles County includes a diverse population defined by race/ethnicity, as well as age, immigration status, acculturation, socioeconomic status, language, and access to health services. USC Norris leverages longitudinal data collected over 46 years from the NCI-funded Cancer Surveillance Program as well as expertise in spatial sciences/geographic information system mapping to monitor and assess progress in reducing disparities in the catchment area. Given strengths in basic and population-based disparities in pediatric cancers, adolescent and young adult, and adult cancers, they examine disparities within a lifespan approach. USC Norris is also developing a Cancer Disparities Index to identify and monitor the cancer burden and identify contributors to cancer disparities in the catchment area, increase engagement of underserved individuals and populations in cancer disparities research, and broadly disseminate tools for a national impact on cancer disparities.
Drug Development: Basic and translational research that leads to a better understanding of molecular mechanisms involved in cancer development and progression fosters discovery and validation of novel targets and pathways by USC Norris investigators. USC Norris leaders identify and prioritize the most promising targets/pathways and drug candidates for testing in early preclinical and clinical models through a systematic process. Cross-functional teams of basic and translational/clinical scientists are advancing early-stage clinical trials with companion biomarkers, based upon these discoveries by USC Norris investigators. Through a major gift to create the Rosalie and Harold Rae Brown Center for Cancer Drug Discovery at USC Norris, they are addressing a critical unmet need in oncology that could lead to more effective and less toxic therapies. Initial projects are sharply focused on cancers that disproportionately affect members of the community for whom there are dramatic ethnic and racial disparities.
Liquid Biopsies: USC Norris's precision cancer efforts tailor treatment based upon each patient's molecular tumor profile, but such profiles are sometimes difficult to generate from tumor biopsies because of access to the tumor and patient safety. Liquid biopsies offer an attractive alternative. This precision medicine approach utilizes sophisticated noninvasive blood samples to track and analyze patients' tumors over time and with treatment. To address these critical needs, they founded the Liquid Biopsy Research Core at USC Norris in 2015, a state-of-the-art, multiplatform facility for the capture and analysis of all liquid biopsy components. Through serial liquid biopsies in patients with cancer, they study tumor cell evolution with treatment, enabling more rapid treatment adaptations to address treatment resistance and improve clinical outcomes.
* This profile was provided by USC Norris.