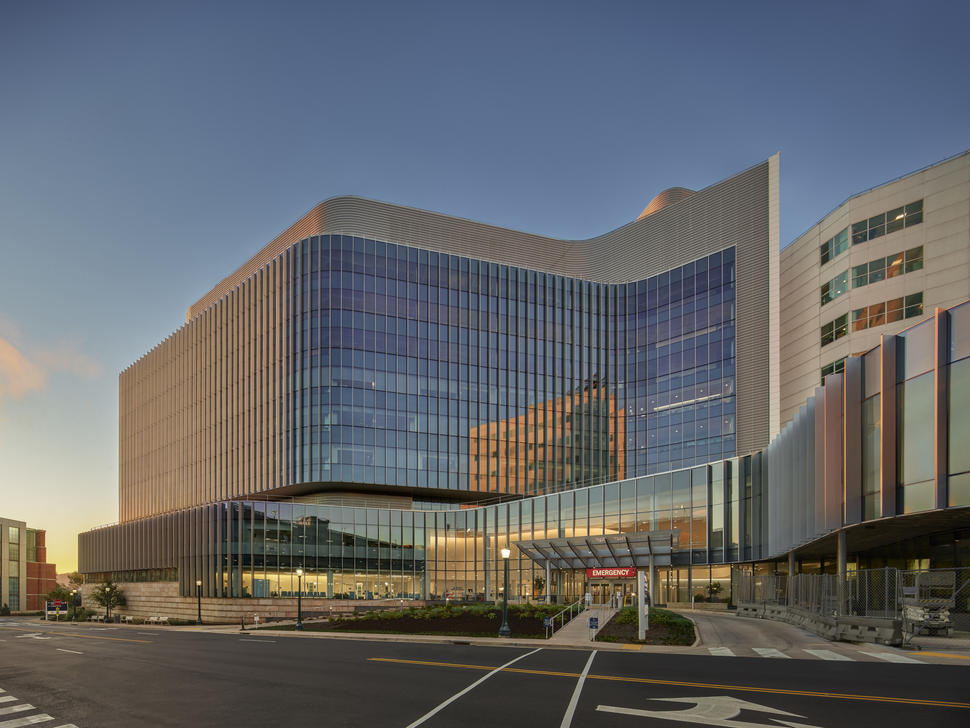 University of Virginia Cancer Center
Comprehensive Cancer Center
Thomas P. Loughran Jr., M.D., Director
Charlottesville, Virginia
Main: (434) 924-9333

The University of Virginia (UVA) Cancer Center's mission is to reduce the burden of cancer for the patients of today through skilled, integrated, and compassionate care, and to eliminate the threat of cancer for the patients of tomorrow through research and education in an environment that promotes diversity, equity, and inclusion.
The UVA Cancer Center was founded in 1984, received its NCI designation in 1987, and was recognized as an NCI-designated comprehensive cancer center beginning in 2022.  
Research at UVA Cancer Center
The UVA Cancer Center draws more than 185 members from 25 departments in the Schools of Medicine, Nursing, Engineering, Data Science, and Education, along with the College of Arts and Sciences.
The UVA Cancer Center has long been recognized as a premier institution in basic cancer research, with substantial contributions to the understanding of cancer cell and molecular biology. In particular, the center has contributed to the discovery of cancer-causing genes, tumor antigens, epigenetic regulation, and groundbreaking work in "drugging" the "undruggable" cancer targets.
More recently, UVA Cancer Center has been growing in strength in translational, clinical, and population-based research. Currently, we have more than 100 clinical trials open to accrual and significant research funding for cervical cancer prevention, obesity prevention, and smoking cessation.
Select Scientific Initiatives at UVA Cancer Center
Researchers at UVA Cancer Center are leaders in:
cancer nanomedicine, with two therapeutic agents in clinical trials and a multi-institutional P01 from NCI
immunotherapy, with long-term experience in cancer vaccines and more recent advances in CAR T-cell and bispecific-antibody therapy
systems biology analysis of how organelles of cancer cells adapt to oncogenic stress
* This profile was provided by the University of Virginia Cancer Center.