Program Spotlight: 2016 NCI/CRCHD Professional Development Workshop Scientific Poster Winners
, by CRCHD Staff
A highlight of the Professional Development and Mock Review Workshop is always the interactive poster session. CRCHD invited young and early stage investigators participating in the workshop to present their research findings and plans for future research in this competitive session. This year's posters were judged by a Poster Review and Judging Committee comprised of representatives from CRCHD, as well as from across the National Institutes of Health and Department of Defense.
The Poster Session is an integral part of the Professional Development Workshop, enabling participants to share their research and gain experience in presenting their findings, an important skill for young and early stage investigators as they are building their independent careers. Participants also had the opportunity to network with their peers as well as NIH and CRCHD staff.
Yazmin San Miguel, a K01 awardee and first year presenter from the University of Illinois at Chicago, shared, "It has been beneficial getting to network and meet with CRCHD Program Directors and others at different stages in their careers. The poster session review by my peers and getting their critiques has been especially helpful."  
Participants presented 51 posters about cancer and cancer health disparities-related research topics in basic, translational, and behavioral science categories. The 12 winners of the 2016 CRCHD Professional Development Workshop Poster Session are listed below.
Young Investigators
Basic Science
First Place: Atum M. Buo, B.S., Graduate Research Associate, University of Maryland, Baltimore
Title: Assessing the Skeletal Phenotype of Compound Gja1+/- Runx2+/- Mice
Second Place: Feven Tameire, B.A., Ph.D. Candidate, University of Pennsylvania
Title: The Role of Integrated Stress Response (ISR) Transcription Factor ATF4 in Metabolic Adaptation of Tumors to C-Myc Activation
Behavioral Science
First Place: Lilian Perez, M.P.H., Ph.D. Candidate, University of California, San Diego/San Diego State University
Title: The Role of Socio-Demographic Factors on the Associations of Psychosocial Stressors and Depression with Latinas' Cancer Screening Behaviors
Second Place: Danielle Durham, Ph.D., M.P.H., Post-Doctoral Fellow, The University of North Carolina at Chapel Hill
Title: Insurance-Based Differences in Time to Diagnostic Follow-Up After Positive Screening Mammography
Translational Science
First Place: Bridgette Peake, Ph.D. Candidate, Winship Cancer Institute at Emory University
Title: Growth Differentiation Factor 15 Promotes Epithelial-Mesenchymal Transition and Invasion in HER2+ Breast Cancer
Second Place: Nikita Wright, B.S., Ph.D. Candidate, Georgia State University
Title: A Novel Risk-Predictive Metric Uncovers Differences in Cell Cycling Kinetics Among Racially-Distinct Breast Tumors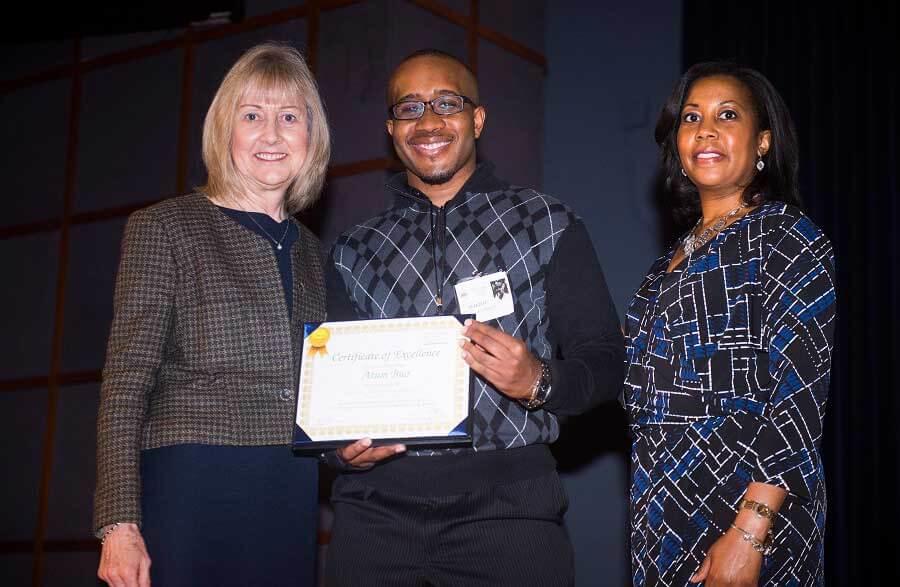 Early Stage Investigators
Basic Science
First Place: Maribella Domenech, Ph.D., Assistant Professor, University of Puerto Rico-Mayaguez
Title: Mesenchymal-Driven Hedgehog Signaling is a Potential New Target for Triple Negative Breast Cancer
Second Place: Klarissa Jackson, Ph.D., Assistant Professor, Lipscomb University College of Pharmacy & Health Sciences
Title: Metabolism and Bioactivation of the Multi-Targeted Tyrosine Kinase Inhibitor Sunitinib
Behavioral Science
First Place: Levi Ross, Ph.D., M.P.H., Assistant Professor, Georgia Southern University
Title: Psychosocial Characteristics of Prostate Cancer Patients and their Impact on the Initiation of Treatment Information Seeking
Second Place: Daisy Morales-Campos, Ph.D., Instructor, University of Texas Health Science Center at San Antonio
Title: Predictors of HPV Vaccine Initiation and Completion Among Hispanic Mothers of 11-17 Year Old Daughters Living Along the Texas-Mexico Border
Translational Science
First Place: Ricardo Flores, M.D., Assistant Professor, Baylor College of Medicine
Title: A Novel Prognostic Model for Osteosarcoma Based on Circulating CXCL10 and FLT3LG
Second Place: Coral Omene, M.D., Ph.D., Assistant Professor, New York University Langone Medical Center
Title: Caffeic Acid Phenethyl Ester (CAPE) Reverses Aggressive Breast Cancer in the Radiation Chimera Model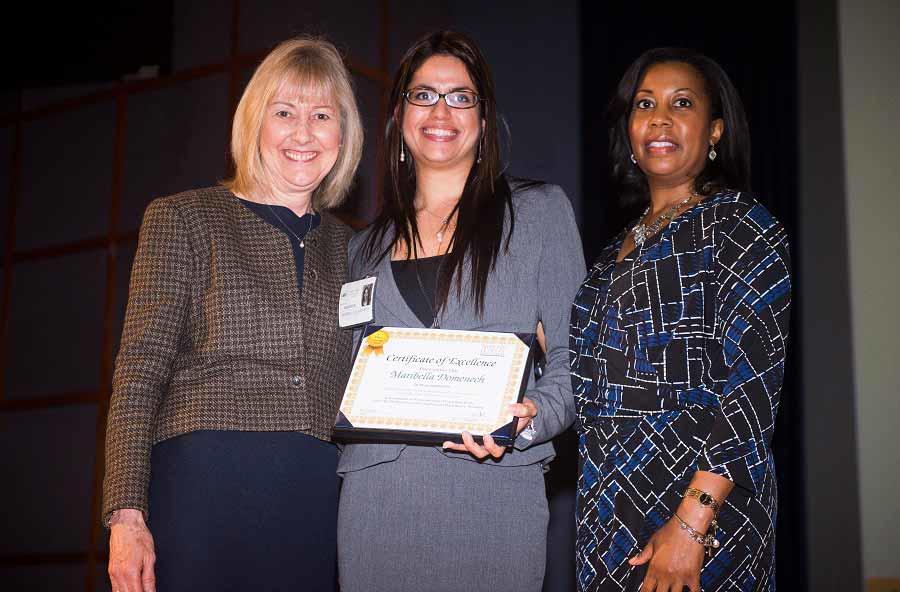 Congratulations to all of the 2016 winners!