Intramural Continuing Umbrella of Research Experiences (iCURE)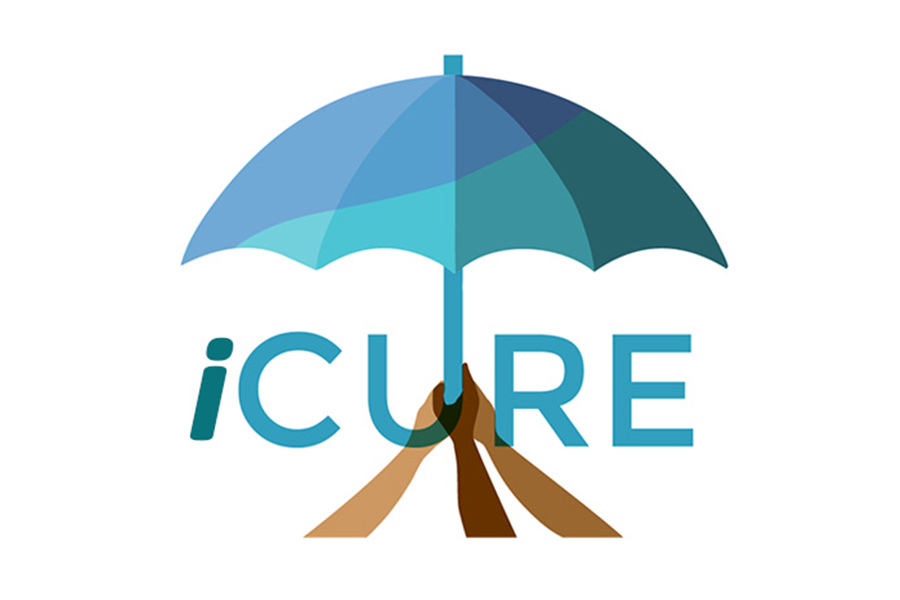 The new Intramural Continuing Umbrella of Research Experiences (iCURE) program supports mentored research experiences for qualified students and scientists in the multidisciplinary research environment of the NCI campuses in Bethesda, Rockville, and Frederick, Maryland.
iCURE is an extension of the highly successful NCI CRCHD Continuing Umbrella of Research Experiences (CURE) program which helps support the career progress of its scholars toward research independence, as well as fosters and sustains diversity in the biomedical research pipeline.
iCURE strongly encourages the participation of individuals from underrepresented populations and is aligned with NCI's interest in diversity.
The iCURE Experience
Participants in the iCURE program, or iCURE scholars, will enjoy research opportunities in the NCI Intramural Research Program (IRP), including the Center for Cancer Research (CCR) and the Division of Cancer Epidemiology and Genetics (DCEG). iCURE provides opportunity for the following candidates:
Post-baccalaureate (including post-master's) individuals
Graduate students
Postdoctoral fellows (no more than five years of relevant research experience)
The iCURE program will provide the following:
One-year research experience awards for post-baccalaureate (including post-master's) individuals
Two-year research experience awards for graduate students
Three-year research experience awards for postdoctoral fellows
Each iCURE scholar will also enjoy professional and career support such as:
Opportunities to work closely with world-class biomedical research scientists in the NCI IRP
Support by NCI program staff as well as information and resources on intramural and extramural funding opportunities
Professional development activities, such as workshops, webinars, and networking events
An extensive and sustaining mentoring network
This ecosystem of support will help prepare iCURE scholars for the next steps in their academic and research careers.
Research Experience
The NCI IRP maintains a strong focus on rare cancers and cancers in underserved populations worldwide, as well as emerging scientific opportunities in cancer research. The NCI IRP offers an unparalleled cancer research environment to train the next generation of researchers, with opportunities across the basic to clinical spectrum of cancer research.
Center for Cancer Research (CCR)

CCR conducts basic and clinical cancer research and develops breakthrough discoveries into novel therapeutic interventions for adults and children afflicted with cancer or HIV. CCR scientists work on a wide spectrum of biological and biomedical problems ranging from visualizing and understanding the structure of individual genes and proteins, developing novel methods for drug discovery, to inventing biomedical devices and technology and creating innovative ways to treat patients in the NIH Clinical Center.

CCR provides a highly interactive, multidisciplinary culture for basic and clinical researchers to conduct high-risk, high-impact research. Learn more about CCR's research.

Division of Cancer Epidemiology and Genetics (DCEG)

DCEG is a global leader in cancer epidemiology and genetics research, and is uniquely positioned to conduct projects that are high risk in nature.

DCEG's multidisciplinary research covers most types of cancer and many exposures in a variety of populations. DCEG's epidemiologists, geneticists, biostatisticians, and clinicians conduct population and multidisciplinary research to discover the genetic and environmental determinants of cancer and new approaches to cancer prevention. Learn more about DCEG's research.
Apply to be an iCURE Scholar
If you are interested in becoming an iCURE scholar, please read the eligibility requirements, then find your career level below and follow the application instructions.
The target start time will be Fall 2018. To be considered for a Fall 2018 placement, all materials must be submitted by March 31, 2018.
Post-Baccalaureate (Including Post-Master's) Individuals
Please submit your application using the Postbaccalaureate IRTA Program online application. Note that you must meet both the Postbaccalaureate IRTA Program and the iCURE program eligibility criteria.
Complete the required supplemental application located at: https://www.training.nih.gov/sas/_20/1313
iCURE post-baccalaureate research experience awards will be for one year.
Graduate Students
Graduate student application instructions are coming soon!
Postdoctoral Candidates
All documents should be combined into a single PDF file and emailed to iCURE@nih.gov. Please save the file as: iCURE_[your career level]_[your name].
Cover Letter: please submit a signed cover letter (no longer than 2 pages, single spaced) that includes:

Current career level (e.g., fifth-year graduate student, first-year postdoctoral fellow) and area(s) of research interest. If you are currently a graduate student, please provide your expected graduation date.
Immediate and long-term career goals
Description of how you will contribute to the diversity of the cancer workforce
Any additional information that you feel is relevant for reviewers to know

Curriculum Vitae (CV): please include your academic history, research and career experience as well as any teaching, leadership, and community service experience. If you are currently a graduate student, please include your most recent transcript.
Three References: please provide reference names, titles, institutions, addresses, and email and phone contact information
iCURE postdoctoral fellows research experience awards will be for three years.
iCURE Eligibility
iCURE scholars must be citizens, legal permanent residents, or citizen nationals of the United States.
Post-baccalaureate (including post-master's) individuals must meet both the Postbaccalaureate IRTA Program and the iCURE program eligibility criteria.
Postdoctoral fellows must have acquired a PhD, MD, or other equivalent degree by the proposed iCURE start time and should have completed no more than five years of relevant research experience since receipt of the most recent doctoral degree.
Other Considerations
NCI is particularly interested in encouraging applications of individuals from groups identified in NIH's Notice of Interest in Diversity (NOT-OD-18-129) as underrepresented in the biomedical, clinical, behavioral, and social sciences, including for example:
Individuals from racial and ethnic groups that have been shown by the National Science Foundation to be underrepresented in health-related sciences on a national basis (see data and the report Women, Minorities, and Persons with Disabilities in Science and Engineering). The following racial and ethnic groups have been shown to be underrepresented in biomedical research: Blacks or African Americans, Hispanics or Latinos, American Indians or Alaska Natives, Native Hawaiians and other Pacific Islanders. For more information on racial and ethnic categories and definitions, see NOT-OD-15-089.
Individuals with disabilities, who are defined as those with a physical or mental impairment that substantially limits one or more major life activities, as described in the Americans with Disabilities Act of 1990, as amended. See NSF data.
NCI encourages applications from scholars who participate in the CRCHD CURE, CRCHD Partnerships to Advance Cancer Health Equity (PACHE), NIH National Research Mentoring Network, and/or the NIH Building Infrastructure Leading to Diversity (BUILD) Initiative. NCI also encourages applications from individuals with strong interest in cancer health disparities research.
Additional Information
If you have questions about the program or application process, please contact iCURE@nih.gov.